Did Lisa Vanderpump from 'Vanderpump Rules' Attend Jax and Brittany's Wedding?
Lisa Vanderpump from Vanderpump Rules was rumored to be unable to attend Jax Taylor and Brittany Cartwright's wedding after her mother's death.
The restauranteur and former Real Housewife was delivered a devastating blow when her mother passed away only one year after her brother's shocking death. Vanderpump's mother died on June 17.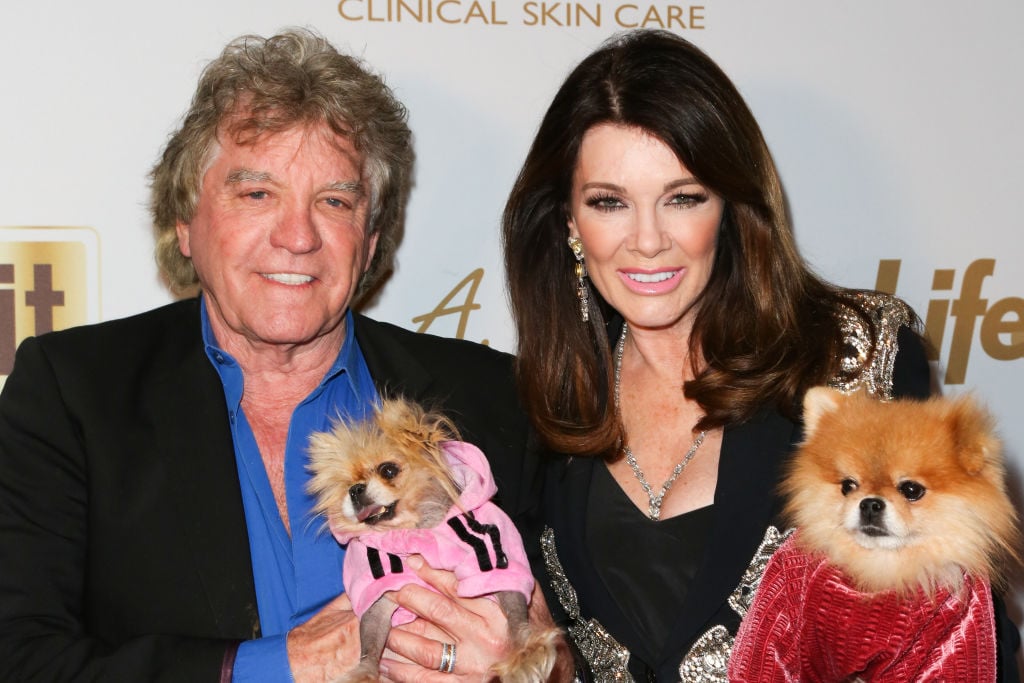 But perhaps as the day grew closer, Vanderpump and husband Ken Todd reconsidered skipping the nuptials and ended up attending the blessed affair. Shep Rose from Southern Charm captured a sweet image with the couple, along with their dog Puffy and they appeared relaxed and happy.
Rose did a great job documenting the nuptials
Rose gave fans a sneak peek into the wedding. He constantly uploaded new video and pictures to his Instagram story starting with the party bus taking the group to the "Kentucky Castle." He filmed a shot with Lauren Wirkus from Summer House as the bus appeared to be a "who's who" in reality television-land.
The first indication Rose gives that Vanderpump may be in attendance was a shot of who is at his table. Table six included Yeremiah Bell and Larry Birkhead. But also both Vanderpump and Todd too.
Although Rose is having the time of his life, it appears he is without dream date, actress Charlize Theron. He jokingly (seriously) asked her to accompany him to the wedding. But, according to his Instagram story, he went stag to the shindig.
And posted a great picture with the couple
Rose was certainly working the room and clearly used his boyish charm to schmooze Vanderpump and Todd. He posted a nice image to Instagram with the couple, along with their dog Puffy.
He wrote, "With the West coast queen @lisavanderpump 👑 at Table 6. Safe to say this the most prolific and exemplary table. (Except for Jax and Brittany's 😊)."
Apparently, Vanderpump's appearance was a surprise for Taylor and Cartwright. "Lisa and [husband] Ken made it to the wedding and surprised Jax and Brittany," the SURver's rep told People. "They were ecstatic and so touched. It was emotional."
Vanderpump had a hand with this big wedding change
Only weeks before the wedding, a number of media outlets slammed the couple for allowing a controversial pastor to officiate the nuptials. Pastor Ryan Dotson's anti-gay and trans stance came under fire after a Buzzfeed editor demanded the couple rethink their choice.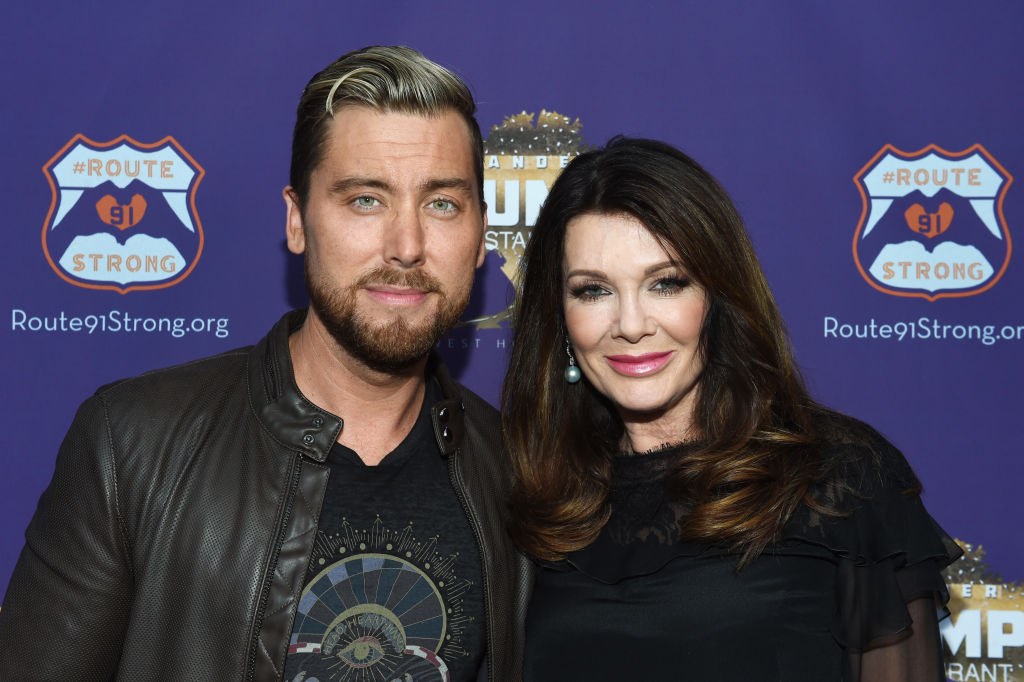 Vanderpump's rep reached out to Buzzfeed to address the remarks. "A rep for Lisa Vanderpump told BuzzFeed, 'I've contacted Jax and Brittany. They are dealing with this today. This attitude is totally not acceptable to them and changes are forthcoming,'" Buzzfeed's deputy editorial director, Lara Parker tweeted.
With Dotson out, who ultimately officiated? The perfect choice: Lance Bass! "He's become one of our really, really great friends, and he has really stepped up for us in this moment when we needed somebody. He stepped up and is such a nice, kind person," Cartwright told People. She added, that Vanderpump is "obviously is so happy that Lance is doing it for us."