Did 'Love & Hip Hop Hollywood' Star, Apryl Jones, Lose Custody Of Her Kids To Her Ex, Omarion?
Love & Hip Hop Hollywood fans have been critical of the relationship between Apryl Jones and Lil' Fizz, but the couple insist they are going strong. Their relationship has been a source of contention for Omarion -who is Jone's ex and father of her children as well as bandmate to Fizz – though he remains unbothered publicly. Privately, it's been part of the custody battle between Jones and Omarion and rumors are now swirling that Omarion has been awarded full custody.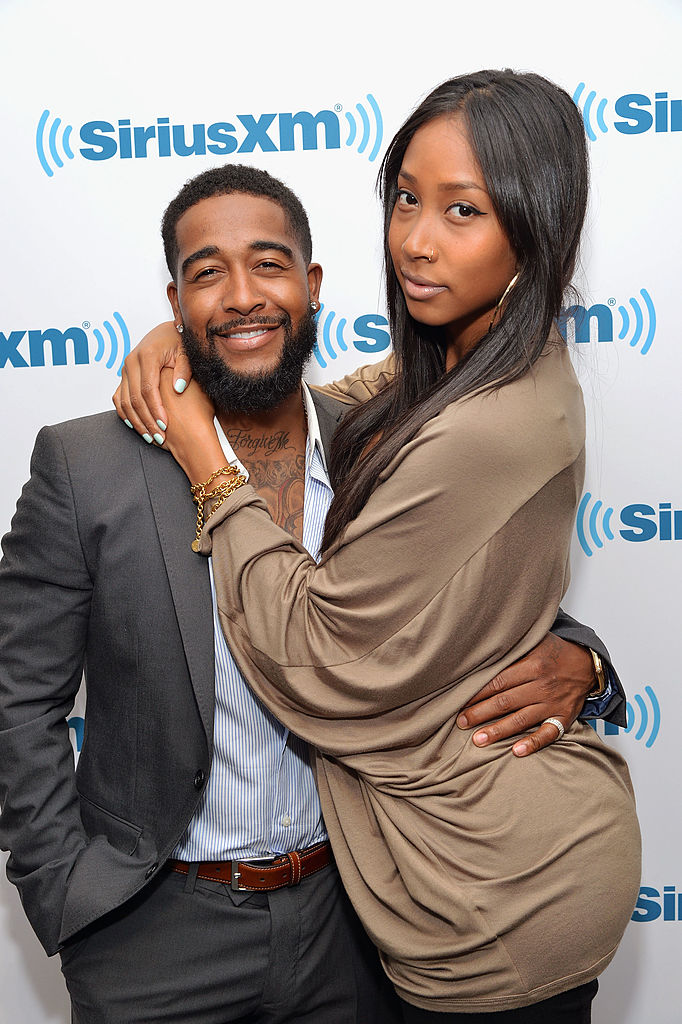 Omarion and Apryl Jones split and things get ugly
Omarion and Jones appeared on the first two seasons of Love & Hip Hop Hollywood. From the beginning, Omarion's mother was not a fan of their relationship and made her stance known. Omarion stood by Jones during her battle with his mother and the couple welcomed their son, Megaa, the first season. In season two, Omarion and Jones struggled to maintain intimacy in their relationship as he began to experience a comeback in his solo career. They opted not to come back after season two wrapped and Jones became pregnant with their second child. Their daughter, A'mei, was born in 2016.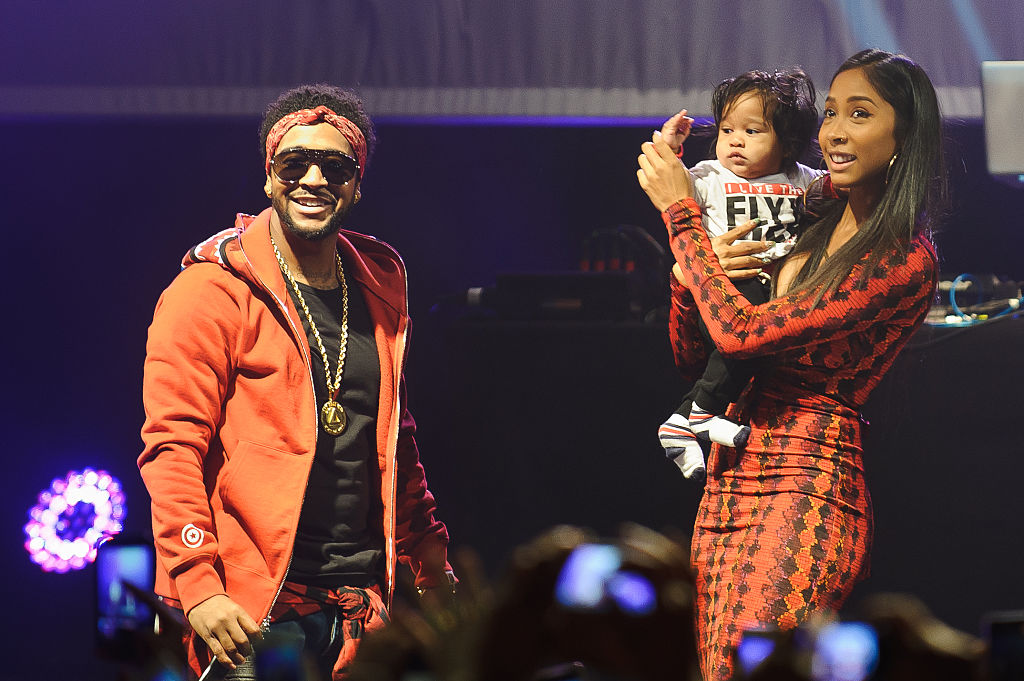 Jones took to social media to confirm that she and Omarion split, which was a shock to fans. She didn't offer an explanation but when she returned to the show this past season, she told viewers that Omarion left her and their family unexpectedly just two months after she gave birth to their daughter. She then entered into an extreme depression and their relationship turned cold quickly.
According to Jones, Omarion's bandmate, Lil' Fizz, was a solid source of support. He would often babysit her two children so that she could get a break to focus on getting her mental health back on track. They began to spend more time together and began toying with this idea of a relationship. Their road to romance was documented on the show and caused tension between them and their co-stars, who felt that both Fizz and Jones broke moral code by dating one another.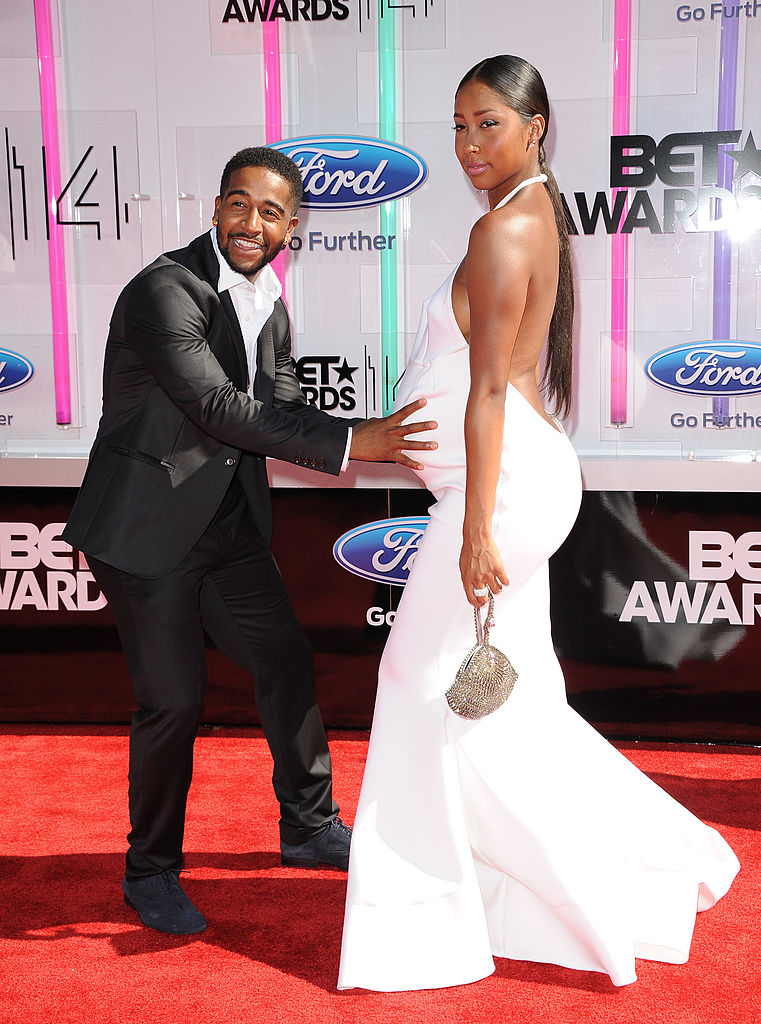 Their relationship also affected Omarion. Though he refuses to bash his ex or his former friend publicly, he allegedly named Fizz in his custody papers that he filed against Jones and has admitted that he doesn't agree with the narrative Fizz and Jones has shown on the show to include him. Jones and Omarion have been in and out of court battling over everything from child custody to child support payments and it's played out publicly as well.
Rumors surface that Omarion is granted full custody of his children
Jones first opened up about custody issues with Omarion while she was a co-host on the popular radio show, Hollywood Unlocked. During a segment about co-parenting, she revealed they weren't on speaking terms and communicated through lawyers or text messages via a court-ordered child custody communications app.
In a more recent interview with Nick Cannon, Jones claimed that Omarion refuses to settle things amicably and is "mean" to her, ignoring all of her attempts to communicate with him. She also alleged that Omarion lied to the court about his income so that he only had to pay her $700 monthly in child support for their two children, despite him constantly touring. With little financial help, she said that she was forced to return to working on Love & Hip Hop.
Jones claimed that the child support payments she receives are not enough for her to hire a nanny her to get a nanny or a babysitter for her kids. She also alleged that she doesn't get any help from Omarion's family and her family is in Chicago, which doesn't help as she claims that she's mandated to stay in California so the kids can be close to their father.
The custody battle is rumored to be over with Media Takeout reporting that Omarion has been granted full custody of their children. According to the site, the exact details of the arrangement are confidential but Jone's alluded to the rumors being true on her social media account.
Jones told her followers on Instagram Live, "[Omarion] is gonna take his kids as he should," she began. "Y'all are gonna see him with his kids more, and y'all are gonna see me working more. I'll see [my kids] here and there, but [Omarion] needs to be full time."
Omarion has yet to speak on their custody arrangement.