Did Mark Ruffalo Get in Trouble for Accidentally Live-Streaming 'Thor: Ragnarok'?
As we get closer to the release of Avengers: Endgame, Marvel fans are either actively seeking out spoilers or trying to avoid any potential leaks. The Avengers: Endgame cast has been doing a lot of press in the days leading up to the movie dropping and are sworn to secrecy about the new film, especially after Mark Ruffalo did an oopsie and live-streamed the first 10 minutes of Thor: Ragnarok.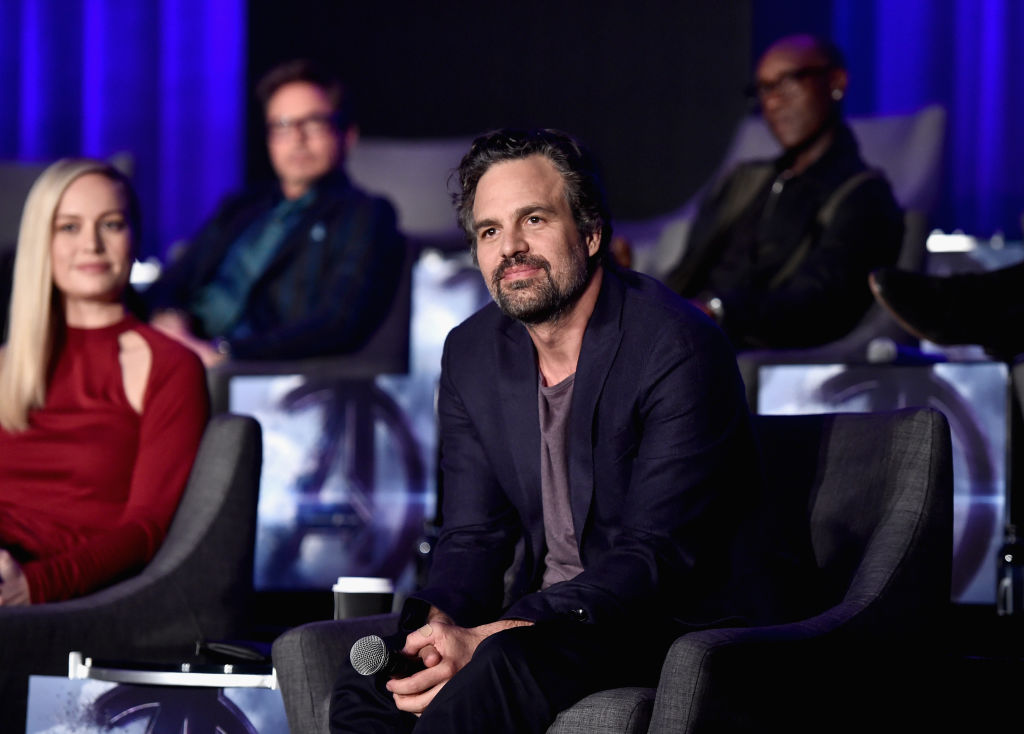 It was an honest mistake, but a big one
Ruffalo, who plays Bruce Banner/The Hulk in the Marvel films, attended the premiere of Thor: Ragnarok in 2017 and fans got a lot more than they ever could have expected from his attendance at the event.
Ruffalo took fans along with him in an Instagram Live session, for "insider access"… but what he didn't realize is that he popped his phone in his pocket and never ended the livestream, giving fans a listen to the first 10 minutes of Thor: Ragnarok.
At the time, Ruffalo tweeted: "I felt bad you weren't there with me. I snuck you in. In my pocket," followed by: "All kidding aside… I'm sorry @Marvel. Can I have my phone back?"
How much trouble did Mark Ruffalo get in for spoiling Thor: Ragnarok?
Since keeping MCU movie spoilers out of the media is a big deal, it seems that Ruffalo had a pretty epic fail with his live streaming mistake.
During a recent Entertainment Weekly interview with the Avengers: Endgame cast, they revisited the time that Ruffalo made that colossal misstep. Ruffalo admitted he got a "call from up high" after it happened, as well as a Disney representative "poking him" repeatedly to tell him to turn off his phone.
It could have been a lot worse, for sure, but given the secrecy that surrounds revealing MCU plot points, this was pretty bad.
Ruffalo's Avengers: Endgame costar Chris Hemsworth called the oops "actually genius," explaining, "There might be some strategy there, because the audience laughed so hard during that footage. All they could hear was laughing. They went, 'It must be good!'"
Ruffalo admitted that he expected the mistake would get him in some serious trouble, but said, "It sort of turned around on me. When I came to work on Monday everyone ran up to me."
Even Marvel security office Barry Curtis gave Ruffalo a hug and called him a "genius" for getting the movie some serious additional exposure.
Mark Ruffalo's Avengers: Endgame 'Modesty Cloth'
Despite things working out, Ruffalo isn't likely to make that mistake again, and has remained tight-lipped about any Avengers: Endgame spoilers. One small non-spoilery, yet amusing tidbit to come out of a recent Don Cheadle interview is an invention Ruffalo created for Avengers filming.
During a sit down on Jimmy Kimmel Live!, Cheadle revealed that Ruffalo created a "modesty cloth" to go over the "very embarrassing and tight-fitting unitard" they wear for filming.
The actor dished: "It's very revealing. I said, 'What is this Mark?' he said, 'Oh, that's my modesty cloth. You should look into that."