Did Marvel Just Confirm 'Avengers 5' is Coming to the MCU in 2023?
Marvel just announced several new release dates for Phase 5 of the Marvel Cinematic Universe (MCU), and one of those spots could be reserved for Avengers 5. The studio has been very tight-lipped about its next Avengers project, though the new schedule has plenty of room for Avengers 5. So will we get another major ensemble by 2023?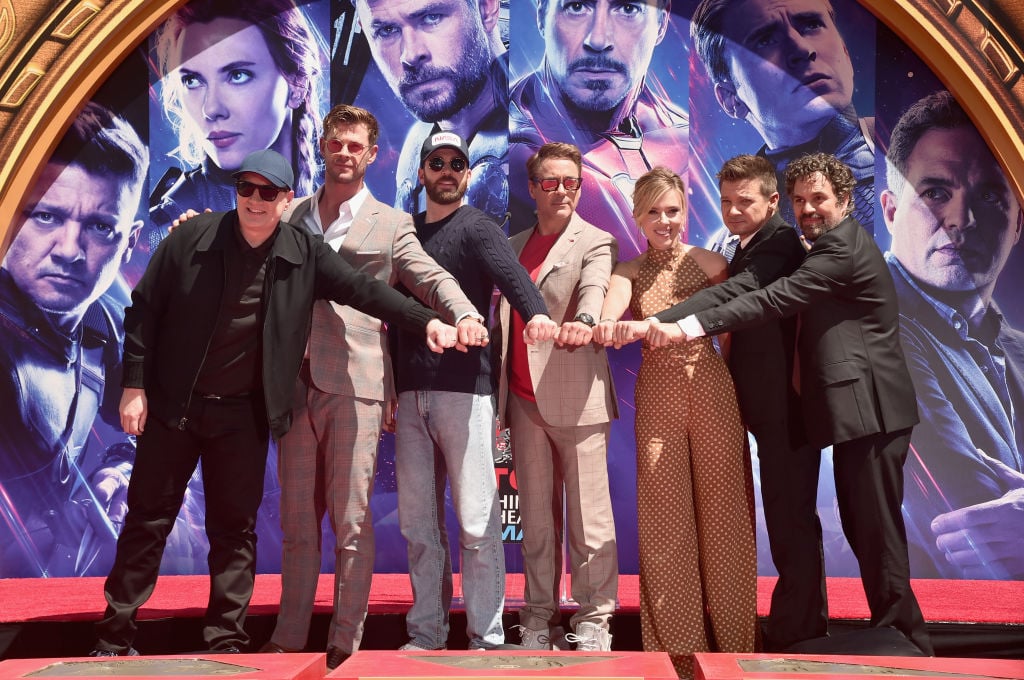 Marvel announces Phase 5 dates
This past summer, Marvel laid out all of its titles for Phase 4 of the MCU. The studio also revealed plans for a slew of television shows that will premiere on Disney+ in the coming years.
But out of all of those projects, Marvel did not say anything about Avengers 5, leaving fans to wonder when the studio will release the next chapter in the franchise.
Marvel has not said anything about an Avengers 5 release date, but the dates for Phase 5 of the MCU leaves the door wide open for another Avengers project.
According to BGR, there are a grand total of eight slots available in Phase 5, ranging from February 2022 to November 2023. The only film that has a release date so far is Black Panther 2, leaving plenty of slots open for Avengers 5.
What other movies are premiering in Phase 5 of the MCU?
Although Marvel has not announced most of the titles for Phase 5, the studio has revealed which projects are coming down the pipeline. Most of these films feature franchises that are due for a sequel, like Captain Marvel 2 and Black Panther 2.
And others, such as Guardians of the Galaxy 3, were already expected to get another installment.
Marvel president Kevin Feige has also talked about launching some new franchises in X-Men and the Fantastic Four following Disney's purchase of Fox. But even if all of these get their own movie in Phase 5, there is still room for Avengers 5.
Unfortunately, Marvel has not said anything about the next Avengers project, so we will ultimately have to wait and see how things play out.
What might 'Avengers 5' look like?
Despite all of the secrecy surrounding Avengers 5, Marvel has dropped subtle hints about what fans can expect from the movie.
For starters, Avengers: Endgame was a grand finale of sorts for the MCU. The movie wrapped up several storylines and featured the defeat of the MCU's biggest villain to date in Thanos (Josh Brolin).
With a few of Marvel's main characters — like Iron Man (Robert Downey Jr.) and Captain America (Chris Evans) — either dead or retired, Avengers 5 will be featuring a brand new group of superheroes.
We still do not know which characters will make up this new team, but Feige confirmed that Avengers 5 will like a reboot for the franchise. That likely means a smaller team and a lesser villain.
Luckily, Marvel has plenty of time before production starts on Avengers 5, so there is no telling which characters will make the cut.
What about Deadpool?
Another popular franchise that was acquired in the Fox deal was Deadpool. The Ryan Reynold's led franchise has two successful films under its belt, and it would be a huge mistake not to churn out a third film. There have also been rumors of Deadpool being part of Avengers 5.
Reynolds has already dropped several hints that his character will become a part of the MCU, and sources claim that Marvel does not plan on changing his R-rated storylines.
Although Deadpool is set to make a major splash in Marvel's universe, he probably will not get a third installment until Phase 5. If that happens, then we will likely not see Reynolds in action until after 2022 — unless Marvel gives him a cameo in a different movie.
In the meantime, the next movie in the MCU is Black Widow, starring Scarlett Johansson. The film is scheduled to open in theaters in May of 2020. After that, fans will be introduced to a new franchise in The Eternals in November of that same year.
Marvel is fully expected to announce its full lineup for Phase 5 in 2021, so fans have a long time to wait until some of these reports about Avengers 5 are confirmed.