Did Meghan Markle Almost Marry Cory Vitiello Instead of Prince Harry?
Royal fans are well aware that Meghan Markle has had more than one trip down the aisle – she was previously married to Trevor Engelson. The couple married in a private ceremony in Jamaica, but after a few years, they grew apart and ultimately divorced.
Although one of our favorite royals, Prince Harry, has never been divorced, he has had his fair share of serious girlfriends. Fast forward a few years, and it is next to impossible to imagine a time when Meghan and Harry weren't together. Royal fans couldn't be happier when the couple married in one of the most amazing weddings to date, and most people can agree that they are simply perfect for each other.
That is why it is hard to believe that shortly before meeting Prince Harry, Meghan almost tied the knot with chef Cory Vitiello.
We couldn't be happier that Meghan eventually ended up with her fairytale ending, however, many people are still curious about her relationship with Cory. Let's take a look.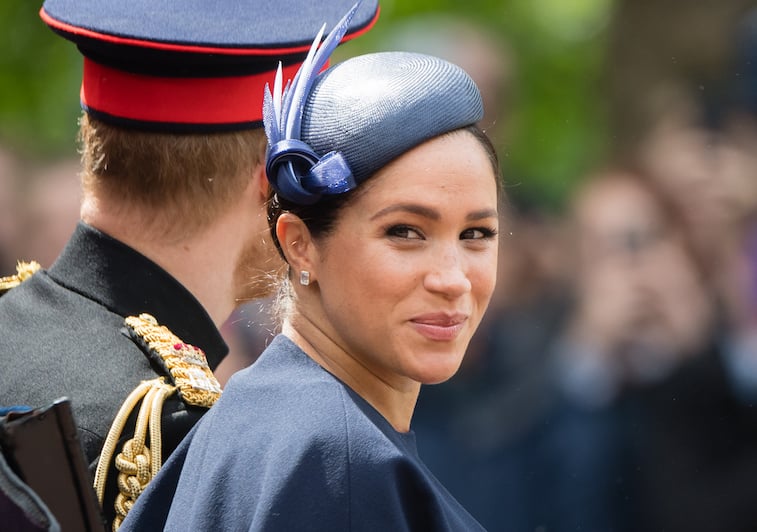 Who is Cory Vitiello?
Take one look at Cory, and it is evident that Meghan definitely has a type! Just like Prince Harry, Cory has boyish good looks and a sincere smile. Born and raised in Canada, Meghan's ex Cory got his start as a sous chef in Melbourne, and since then has gone on to open several of his own restaurants.
He developed a passion for cooking at a young age, and his talents definitely appealed to Meghan, who is a self-proclaimed foodie herself.
Meghan and Cory's relationship
The relationship began when Meghan wrote a review of a Toronto restaurant that she had recently dined at, raving about everything from the atmosphere to the staff, and most importantly, the chef who created her delectable meal.
In particular, the burger was what won her over, and left a lasting impression on the smitten actress. Singing her praises to the chef definitely paid off for Meghan, as she and Cory began a relationship in 2014, which lasted for two years.
Friends were on ring watch
The couple was going strong, so much so, that their circle of friends thought that a proposal was definitely imminent. Apparently, the two were spending all of their free time together, and they seemed to be very much in love.
However, it would appear as if it just wasn't meant to be, and Meghan and Cory eventually broke up, just weeks before she and Prince Harry were introduced on a blind date.
Did Meghan almost marry Cory instead of Harry?
It seems that she came pretty close. Meghan and Cory had a strong relationship, and they got along wonderfully. Meghan seems to have really enjoyed her time with Cory, savoring the wonderful dishes that he would create for her, and sharing the experience with her Suits co-stars.
As fate would have it, there was a prince waiting in the wings, and as we all know, once they met, they truly got their happily ever after.
Why did Meghan and Cory break up?
As happy as we are that Meghan and Harry ended up together, many fans can't help but wonder exactly what went wrong in her relationship with Cory. While there are rumors that she and Cory were still together when Prince Harry first entered the picture, this has never been confirmed, and, according to some reports, the relationship ended because of Meghan's behavior.
After taking credit for one of his recipes, Cory decided that the relationship just wasn't right, and he ended things with Meghan. The timing couldn't have been better since Harry was just waiting to sweep Meghan off of her feet, and the two have been head over heels ever since.