Did Meghan Markle and Prince Harry Just Prove They Don't Practice What They Preach?
Meghan Markle and Prince Harry are quite open about issues they believe in, but do they practice what they preach?
Meghan Markle and Prince Harry are two of the most influential people in the world. Over the past few years, they have more than proved they have strong beliefs. The Duke and Duchess of Sussex have openly spoken about their concern with environmental issues, with Harry going so far as to say in an interview that he and Meghan plan on only having a maximum of two children.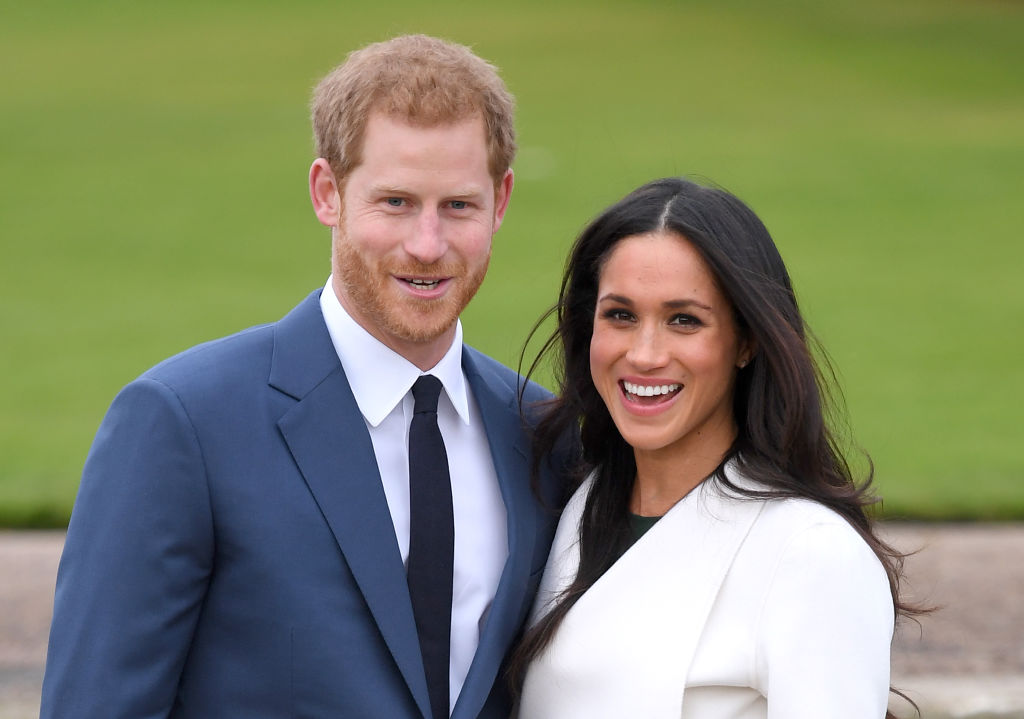 Recently, it has been noticed that Meghan and Harry have been the targets of some hurtful online comments by people who are criticizing their behavior. Several celebrities have jumped to their defense, telling everyone to back off. With all of the humanitarian, charity, and environmental work that the duke and duchess are so dedicated to, did they just prove they don't practice what they preach?
Meghan and Harry's recent vacations
It didn't go unnoticed in recent weeks when Meghan and Harry took two vacations, traveling to Scotland, Ibiza, and France by private jet. Travel and Leisure reports they first headed to Scotland, where they not only spent time with Queen Elizabeth but got new royal titles as well. Since this was their first time visiting Scotland as a married couple, they were able to use the titles of Earl and Countess of Dumbarton.
Harry and Meghan also took a trip to Ibiza for a private and lavish getaway that was perfect for some rest and relaxation. According to Harper's Bazaar, the duke and duchess, along with three-month-old baby Archie, spent their time at Vista Alegre, where they enjoyed amazing views and perfect weather. The vacation came right after Duchess Meghan turned 38 years old. Not a bad way to celebrate a birthday!
Finally, Harry and Meghan came under even further criticism when they took off for Nice, France via private jet for a spectacular getaway at friend and singer Elton John's home. As Daily Mail reports, it was the third time in just over a week that they took a private jet on vacation, even after commenting on environmental protection. The couple and their infant son were photographed arriving at the airport on a Cessna aircraft, which is described as extremely "luxurious". The trip had an estimated carbon footprint of over three tons.
Meghan and Harry have talked about environmental protection in the past
Perhaps one of the reasons for such controversy surrounding the recent trips taken by Meghan, Harry, and Archie is due in part to the fact that the couple has been quite vocal about environmental protection in the past. According to Grist, they focused on the environment for their Instagram page during the month of July.
Their social media account highlights one social issue every month, and just this summer, they decided to follow over a dozen pre-selected environmentalist accounts, speaking out about climate change and environmental damage. Harry was even quoted saying that the population is "only beginning to understand" the environmental damage that has been caused.
Did Meghan and Harry just prove they don't practice what they preach?
It would appear that they did. According to Fox News, the couple could have been much more environmentally conscious by taking a commercial flight for their summer vacation, despite the fact that high-profile celebrities such as Gayle King and Pink have defended them. The unfortunate fact is that many people are now calling the duke and duchess "hypocrites", saying they are going against what they say to others. Despite all of the comments, no statements have been released on behalf of Meghan and Harry.