Did Meghan Markle Break Royal Protocol When She Hugged Her Friend at the One Young World Summit?
Meghan Markle just hugged her friend as she was trying to curtsy. Who was right and who was wrong in this situation?
This isn't the first time Meghan Markle potentially broke royal protocol by giving someone a hug in public. No wonder so many of her fans love the Duchess of Sussex so much.
Royal followers were captivated a few months ago when Meghan Markle skipped a more formal greeting in favor of hugging Beyoncé at the premiere of the movie, The Lion King. Fans could hardly contain their excited over Queen Bey being introduced to the Duchess of Sussex in such a familiar, friendly way.
And now the question is coming up all over again thanks to a recent royal appearance. When Meghan Markle ascended the stage at the One Young World Summit, host Kate Robertson began to curtsy but instead, Markle lifted her up into a hug.
This slightly awkward moment is causing royal fans to question: did Meghan Markle break protocol with that hug?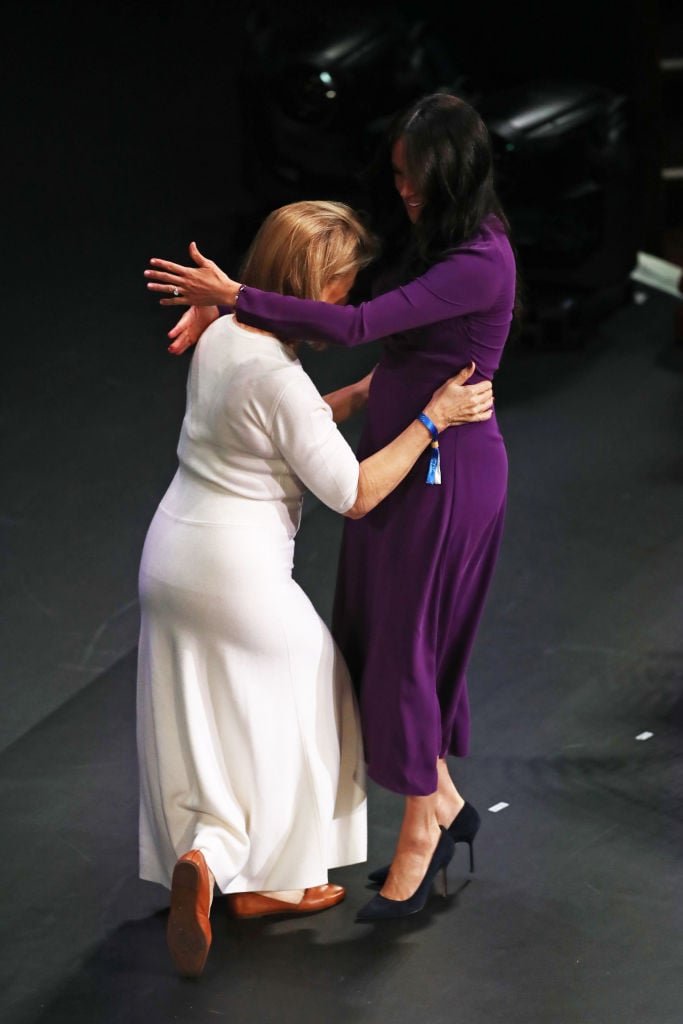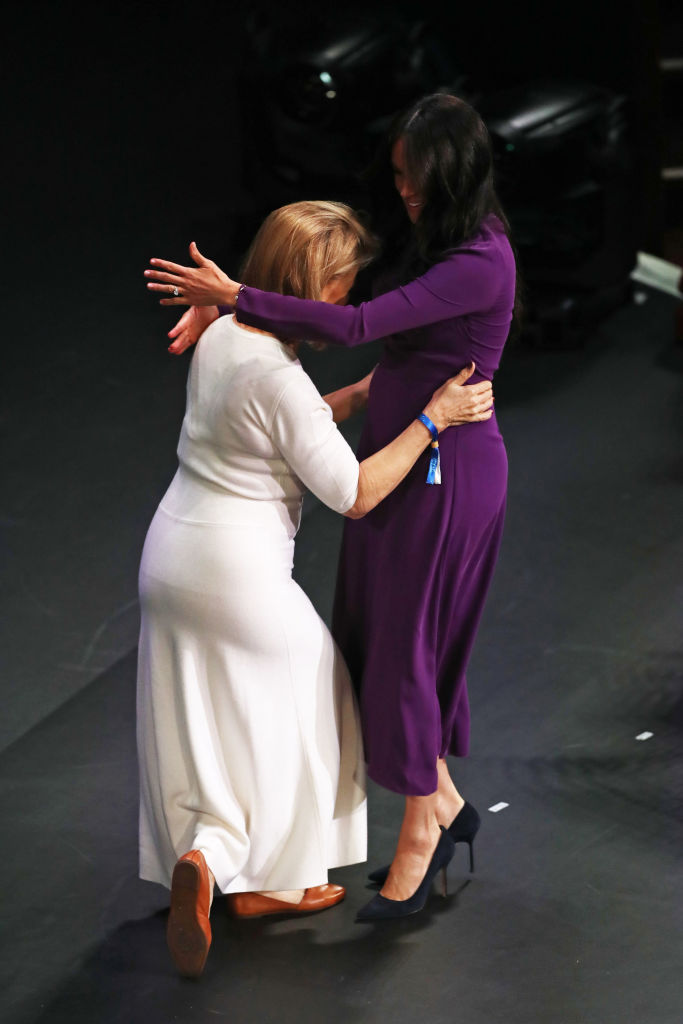 The royal family member dictates the formality
When it comes to greeting members of the royal family, there are often unspoken rules and slight nuances that need to be followed. Most confusing of all is that even if you're fully prepared to bow or curtsy, the royal might shock everyone and go for a hug instead.
One etiquette expert explained exactly what happened at the One Young World Summit this week. And when it comes to exactly how to greet a royal family member, sometimes waiting a few seconds to let that person lead is the best choice.
Meghan Markle called the shots for the hug
Myka Meier, author of Modern Etiquette Made Easy, explained it this way to People. "With royal protocol, it's most respectful to wait until the royal extends a handshake, touch or a hug, and you follow their lead," she said.
"While although Meghan was initially greeted with a curtsy, which would have been a respectful way to greet a member of the royal family in this situation, it's clear Meghan was trying to show warmth through her offer to hug as a greeting."
"In this case, Meghan initiated a hug and the woman [Kate Robertson] followed suit, which was perfectly fine. Sometimes it is all a matter of missed timing, not necessarily a break in protocol, and perhaps an earlier curtness would have allowed for both a curtsy and a hug after, but only if the senior royal initiated it."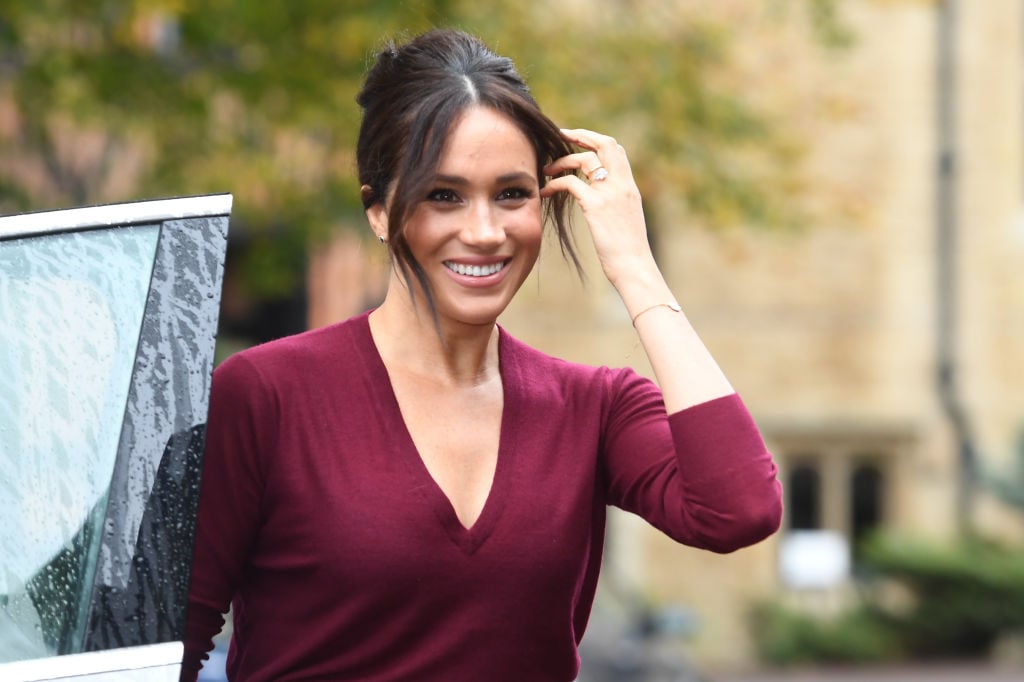 Markle felt comfortable with Robertson
It's not like Meghan Markle would just hug anyone — sometimes a handshake or curtsy is the appropriate greeting. But the Duchess of Sussex knew Kate Robertson for years and felt totally comfortable giving her a more intimate greeting.
But even if Markle hadn't known Robertson well, she still might have hugged her because that's what she's used to. Even meeting Beyonce for the first time, Meghan Markle felt compelled to reach out and hug her. She's also been spotted hugging random fans during royal appearances.
To make this interaction less awkward, Meghan Markle could have waited until Robertson was done curtsying before reaching out to pull her into a hug. "Often we see The Duchess of Cambridge curtsy and then give the Queen a second greeting, which is a perfect example of how you can do both with a bit of timing," Meier concluded.