Did Meghan Markle Get Along With the 'Suits' Cast?
Before Meghan Markle became the Duchess of Sussex, she starred on the USA Network television show Suits. She spent seven seasons with the show but had to give it up when she agreed to marry Harry — after all, royals cannot have full-time jobs. But how close was she with the cast during that time?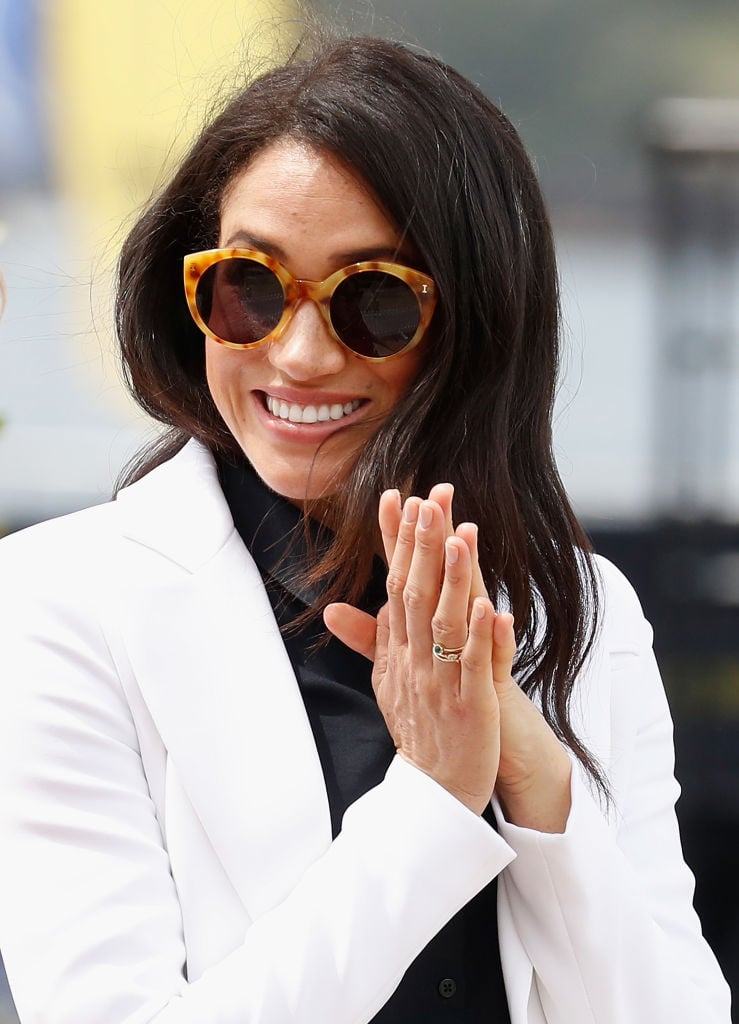 Meghan invited the entire Suits cast to the royal wedding
Despite marrying a prince, Meghan didn't forget where she came from. The actress invited the entire Suits cast to her May wedding, and they all were excited to show up and support their now-former co-star. "We are still a family, so this is a wonderful family affair," actress Sarah Rafferty, who plays Donna Paulson, told Today. The cast spent time together the night before the wedding (sans Meghan, of course), and attended a dinner in London to celebrate with one another. Harper's Bazaar reported that Katherine Heigl will replace Meghan as the lead in the eighth season of the show.
Her co-stars were protective of her when she first started dating Harry
When Meghan and Harry first began seeing each other, Meghan wanted to keep the relationship under wraps. But she did, after a little while, tell her co-stars what was going on. It wasn't until about four or five months into the two dating that the press leaked Harry's relationship with the American actress. She told her co-stars sooner, though, and they kept it quiet. But the thought of dating a prince seemed almost too good to be true, and Meghan's co-stars were protective of her. Rick Hoffman, who plays Louis Litt on the show, recalled being shocked but also concerned when Meghan told him. "Take it slow, be careful — don't let him hurt you," he said he told the actress.
One of her co-stars has gushed about what a good friend she was
Meghan has received great praise from both the men and women she worked with on Suits. Everyone was excited to support her at the royal wedding. And Hoffman even recalled a time when Meghan truly helped him out. After he'd gotten out of a relationship, he'd needed a date to a wedding, and Meghan stepped up and told him she'd attend at his side. The wedding was in Paris, and he and Meghan flew out together and had a lighthearted, fun week, Hoffman told ET Online.
They've said her character is still there in spirit
Although Meghan is no longer on the show, the cast definitely won't forget about her. Her on-screen love interest, Patrick J. Adams, also left, but new characters won't make the original cast forget about one another. "Suits continues, and Mike and Rachel [Meghan] are really still there — their spirits are still there," Rafferty told Today. ET Online also reported that the cast couldn't be more excited for Meghan's new future with the prince. At the wedding they remarked what an incredible step it would be for her, and they were all grateful to witness such an important day in her life.
Check out The Cheat Sheet on Facebook!