Did Meghan Markle and Prince Harry Name Their Baby Archie in a Nod to Markle's Dad?
Royal fans have been trying to figure out if there's any significance to the name that Prince Harry and Meghan Markle gave their baby, with various theories swirling. In addition to reports that Markle named their baby after her childhood pet, there are also rumors that the name Archie is in some part because of her dad, Thomas Markle.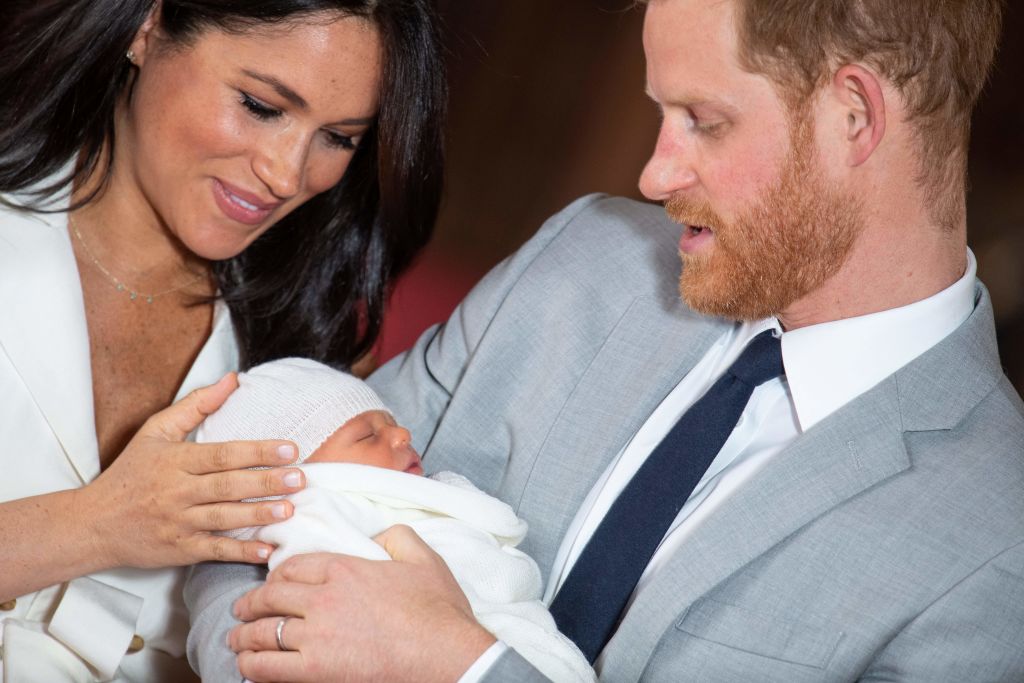 Does the name Archie have anything to do with the comic book?
When Prince Harry and Meghan Markle announced their newborn's name, many people's minds went straight to the classic comic book. Does the name have anything to do with Archie comics though?
If rumors are to be believed, yes, the name could have something to do with the comics — and her dad. Markle reportedly collected the Archie comics with her dad and was "obsessed" with the comic featuring Archie Andrews.
A friend of Markle's told The Sun: "She would spend her weekends going to vintage stores to buy the comics. This could be a little nod to her dad. It was him who instilled that hobby into her, that was their activity together. He would drive her around and also surprise her with vintage volumes. She had at least 100. This may be a way to reach out to her dad, even after all that's happened."
Riverdale creator and fans respond to the name
The Archie comics have a new life on the series Riverdale, with the series' creator, Roberto Aguirre-Sacasa, taking to Twitter to share his thoughts. He tweeted: "Best. Crossover. Ever. #Riverdale goes ROYAL. Congrats to the Meghan and Harry #archie!"
Riverdale fans had plenty to say, with one person tweeting: "I never knew the Duke and Duchess of Sussex were fans of Archie Comics and CW's Riverdale. #thatwasajoke Congrats to the parents. #babysussex."
The Archie Comics Twitter account humorously and briefly noted: "i'm baby."
Meghan Markle might have been inspired by a cat
Another theory about Archie's name is that it was inspired by a childhood cat Markle had who was named Archie.
A former friend of Markle's told The Sun: "Doria rescued Archie and he became an important part of the household. Meghan loved playing with him and she was always talking about him to her friends. It's no surprise she named her new baby Archie. She loved that cat." The cat was named Archie because Markle and her father loved to collect the comic books.
Another interesting theory surrounding the name comes from a boy in New Zealand who met the couple during their royal visit in October. Archie Somerville-Ryan told Channel 5 News that they seemed to like his name, explaining: "Harry asked all of me and my sisters, 'what's your name?' And then we answered back, 'Scarly, Beth and Archie.' Then he said: 'Archie, I like that name.'"
He added: "And then when it all ended, my mum said, 'imagine if they call it Archie'." The boy's mother, Emily Somerville-Ryan, told Newshub: "My friend Bridget said 'oh my goodness he was so into Archie — he's definitely going to call the baby Archie' and I thought 'what?'"