Did Michael Weatherly Already Confirm He Will Return To 'NCIS'?
With Cote de Pablo returning to NCIS, fans have been eager to find out if Michael Weatherly will reprise his role as Tony DiNozzo in Season 17. Producers have already guaranteed that Pablo will appear as Ziva in Season 17, but they have not said anything about Weatherly. An old tweet of Weatherly, however, could hold a clue about his potential return to the hit crime procedural.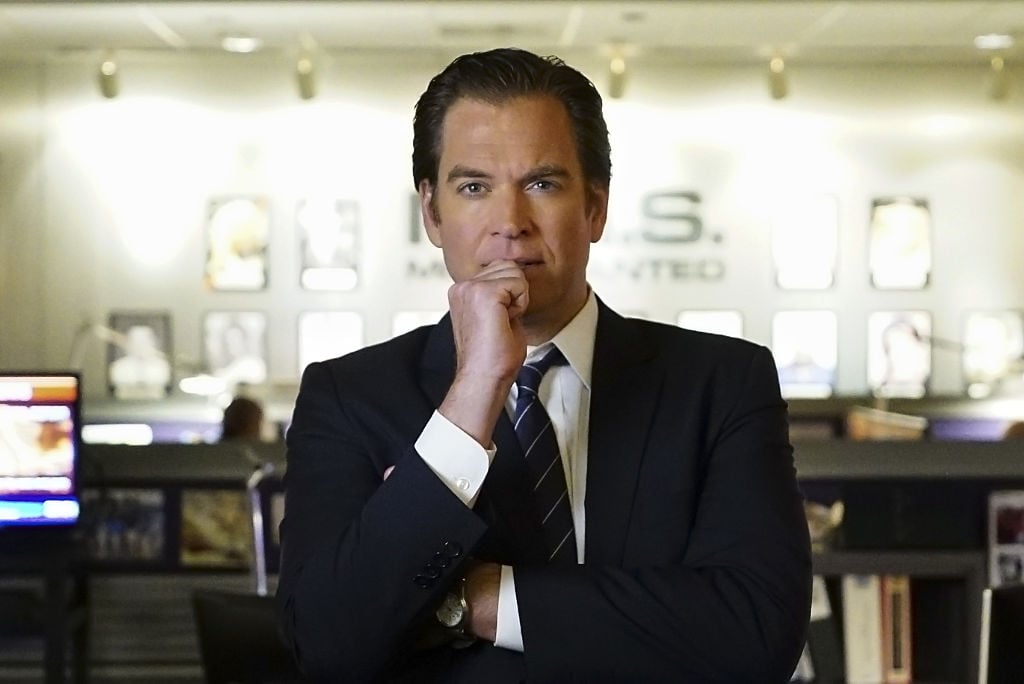 Michael Weatherly teases return to 'NCIS' on Twitter
When he was still on Twitter, Weatherly told fans that he thought Ziva was still alive. He also noted that he is up for returning to the series, but only if the timing is perfect. Unfortunately, Weatherly deleted all of his social media accounts, so we will not be getting any more updates on his status until the series makes an official announcement.
Given how they kept Ziva's return a secret all season long, it might be a while before we learn anything about Weatherly.
"Yes I believe Ziva is alive and I will always be ready to play DiNozzo when the time is right…," Weatherly shared.
Ziva appeared at the end of the Season 17 finale of NCIS to warn Gibbs (Mark Harmon) about a serious threat. Producers have already assured fans that Ziva will return next season, though it is still unknown if she will be involved beyond the premiere.
Based on Michael Weatherly's old tweet, he is clearly willing to return, and what better reason than to reunite with his on-screen romance?
Is Ziva really back?
Although fans would love to see Ziva and Tony reunite, there are some who believe that her appearance last season was not real. For the majority of the Season 16 finale, Gibbs suffered from a hallucination of his deceased wife, with whom he carried on multiple conversations.
Bringing back the ghost of Gibbs' wife gave him an opportunity to deal with some emotional baggage he had been carrying all season long, but it also led to speculation that Ziva was just another apparition.
Apart from Gibbs, the only other person that knows Ziva is alive is Bishop (Emily Wickersham). Mid-way through Season 16, Bishop discovered Ziva's secret office. Ziva later left her a note asking her to keep things quiet. While the message seemingly confirmed that Ziva is alive, Bishop never met her in person.
As far as we know, Gibbs is the only member of the team that has actually seen Ziva in real life. Although it would be a cruel joke to play, it is possible that Gibbs was imagining Ziva and is suffering a worse emotional break than previously thought.
All the reasons why Ziva is still alive
While we cannot rule out the idea that Ziva is a ghost, there is good evidence to the contrary. For starters, Ziva did not act like a ghost during her brief cameo at the end of Season 17.
Not only did we hear her open Gibbs' front door, but she also made physical noises as she climbed down the steps to his basement. The ghost of Gibbs' former wife, on the other hand, did not make a sound whenever she appeared in front of him.
There is also the fact that Ziva warned Gibbs about a serious threat. If she was a figment of his imagination, she probably would have led with something else.
The threat also gives producers a reason to bring Ziva back for the upcoming premiere, which means she will have a more important role to play next season. If she was a ghost, then producers would have likely handled her cameo differently.
What are the chances that Michael Weatherly comes back?
At this point, there is no telling if Weatherly will return in Season 17 or not. The actor left the series in 2015 to star on his own show, Bull. CBS has renewed Bull for another season, which means Weatherly's schedule is pretty full.
He is also teaming up with de Pablo to produce a new show on CBS called MIA. If Michael Weatherly can somehow find time to reprise his role as Tony, his involvement will likely be small, at least this season.
Season 17 of NCIS is expected to premiere this fall on CBS.