Did Miley Cyrus and Cody Simpson Break Up?
Miley Cyrus has had quite the year when it comes to her love life. She started out the year married to her longtime on-and-off beau Liam Hemsworth. Once they broke things off, she began dating Brody Jenner's ex-wife Kaitlynn Carter, and then when things went south with her, she moved on to Australian singer Cody Simpson. And this was all since August.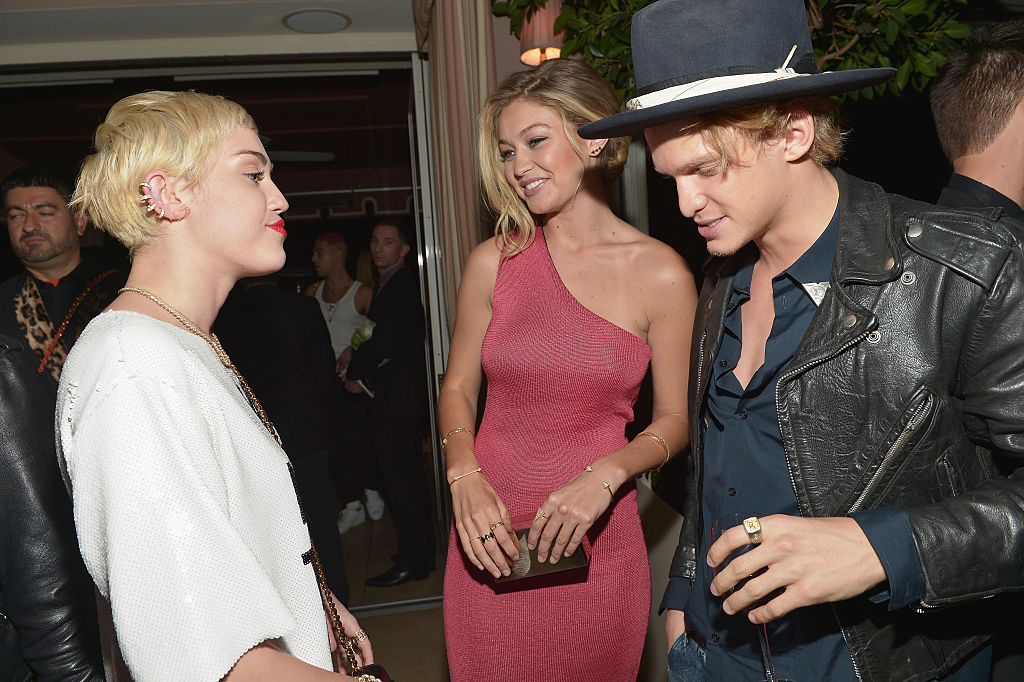 But now, it seems there may be trouble in paradise with her new boo, Simpson. Are the two already on the outs?
Miley Cyrus and Liam Hemsworth break up
After getting back together and having a surprise wedding in December of 2018, Hemsworth and Cyrus called it quits in August.
"Liam and Miley have agreed to separate at this time," a rep for Cyrus said in a statement to People at the time."Ever-evolving, changing as partners and individuals, they have decided this is what's best while they both focus on themselves and careers. They still remain dedicated parents to all of [the] animals they share while lovingly taking this time apart. Please respect their process and privacy."
The split came at the end of a ten year on and off romance that included lots of separations and a broken engagement.
"This split isn't shocking to people who are actually with them every day," a source told the outlet.
"After they reunited, everyone thought they were this 'perfect' couple, but they still had a lot of issues. They're not on the same page when it comes to a lot of fundamental things that make a relationship work," the source continued. "It's not surprising at all."
Miley Cyrus moves on
Shortly after splitting from Hemsworth, Cyrus moved on to Carter. The two were joined at the hip at first. But soon, Cyrus decided that she needed to take some time apart from the Hills: New Beginnings star to heal.
Miley moves on…again
Then, seemingly right after the split with Carter became official, Cyrus moved on to Simpson. The whole thing may have looked like a very fast move to fans, but for Simpson and Cyrus, it felt like a natural step.
"When you can just say…we've been friends…the reason why it's not like, it hasn't been like a really crazy, sudden thing is because we've been friends for so long that when, you know, we sort of found each other again in a space…we both met back in the day when we were partying a lot and we like, had a lot of fun then, but now we found each other in a space where we're not partying, working real hard, and it just keeps things healthy," Simpson told HollywoodLife.
Did Miley and Cody break up?
Fans started wondering if Cyrus and Simpson broke up when she deleted an Instagram video of the two of them dancing from her page.
But Simpson has since put those rumors to rest by posting a picture of his lock screen to his Instagram stories. The screen showed a picture of Cyrus as a child, cheesing for the camera.
So, it's safe to say that these two are still going strong.