Did Miley Cyrus and Liam Hemsworth Have a Prenup?
Now that Miley Cyrus and Liam Hemsworth are heading toward divorce, the question on everyone's mind is whether these two had a prenuptial agreement. While neither star has opened up about the subject, a new report is offering details that should help answer that question. Here's what you should know.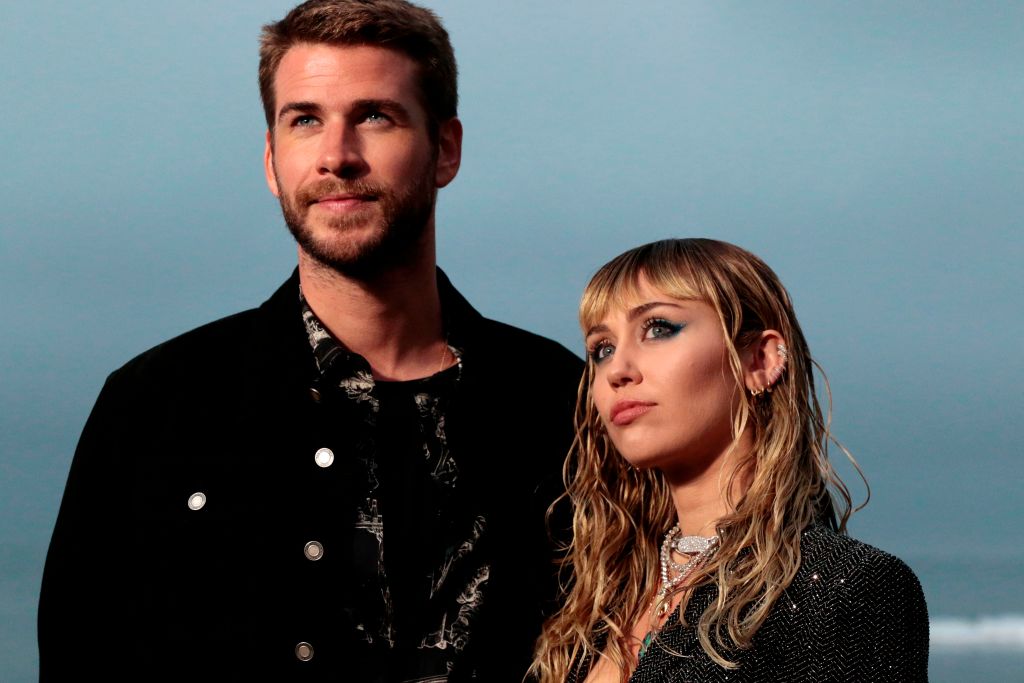 Cyrus and Hemsworth will reportedly have a smooth divorce
TMZ reported on Aug. 21 that the A-listers had a prenup in place that kept the money they made during their seven-month marriage separate, so there shouldn't be a fight over finances. Cyrus and Hemsworth also did not have kids, which means the divorce should be even easier to finalize.
It's unclear what will happen to their home, though. However, reports say that Hemsworth is at least letting Cyrus keep all of their pets.
Who filed for divorce?
Hemsworth reportedly filed for divorce on Aug. 21, citing irreconcilable differences. A source told Entertainment Tonight the same day that the actor simply realized it's "time to move on." 
Sources also claimed that he decided to file after seeing those infamous pictures of Cyrus making out on a yacht with Brody Jenner's ex, Kaitlynn Carter.
"Liam's decision to file for divorce is sad, but in the end, it was never going to work," the Entertainment Tonight source said. "They are too different. Liam never wanted to share Miley with anyone. He loves her and he is far too traditional. He finally realized he just wants to start fresh."
"Liam has come to terms that it was time to move on," the source continued. "Liam's family has been incredibly supportive. They are relieved it's over."
But Cyrus made it clear that she did not cheat on Hemsworth
Cyrus took to social media on Aug. 22 to shut down rumors that she caused Hemsworth to break off their marriage, writing in a Twitter rant that she has "nothing to hide."
"I can accept that the life I've chosen means I must live completely open and transparent with my fans who I love, and the public, 100% of the time," the "Wrecking Ball" singer wrote. "What I cannot accept is being told I'm lying to cover up a crime I haven't committed. I have nothing to hide."
"I can admit to a lot of things but I refuse to admit that my marriage ended because of cheating," Cyrus continued. "Liam and I have been together for a decade. I've said it before & it remains true, I love Liam and always will."
So, what's really going on with Cyrus and Carter?
The entertainers have not yet commented on the nature of their relationship. However, a source told People on Aug. 16 that they are simply hanging out, bonding over their recent breakups. 
"They are both going through similar stuff right now and are bonding over it," the source explained. "Miley is very close with Kaitlynn. It's romantic, but also a friendship."
But a source also told the publication on Aug. 14 that Cyrus was using the fling to "push Liam's buttons" after reportedly leaving Hemsworth over his alleged intense party habits and drug abuse. 
"She's genuinely trying to have fun and put on a good face," the source explained to People. "Yes, she's trying to push Liam's buttons whether she'll admit it or not, but she's hurt."
With that, it's a probably good thing that they have a prenuptial agreement. There's no need to make this split any more painful, right?