Did Miley Cyrus Share Too Much About Her Marriage With Liam Hemsworth?
Miley Cyrus announced her split from Liam Hemsworth over the weekend. "Liam and Miley have agreed to separate at this time," a rep for Cyrus told People. "Ever-evolving, changing as partners and individuals, they have decided this is what's best while they both focus on themselves and careers. They still remain dedicated parents to all of their animals they share while lovingly taking this time apart. Please respect their process and privacy."
Since the split, Cyrus has been spotted with Brody Jenner's ex, Kaitlynn Carter. Hemsworth, meanwhile, is spending time with his family. He told Daily Mail Australia: "You don't understand what it's like. I don't want to talk about it, mate."
While Cyrus has gone on record to say she's not interested in marriage and has previously referred to her relationship as "complex," the news still comes as a shock to fans. While no official reason has been given, Cyrus was known to share a little too much information about her marriage. Could this trait have been the downfall of their relationship?
How long have Liam Hemsworth and Miley Cyrus been together?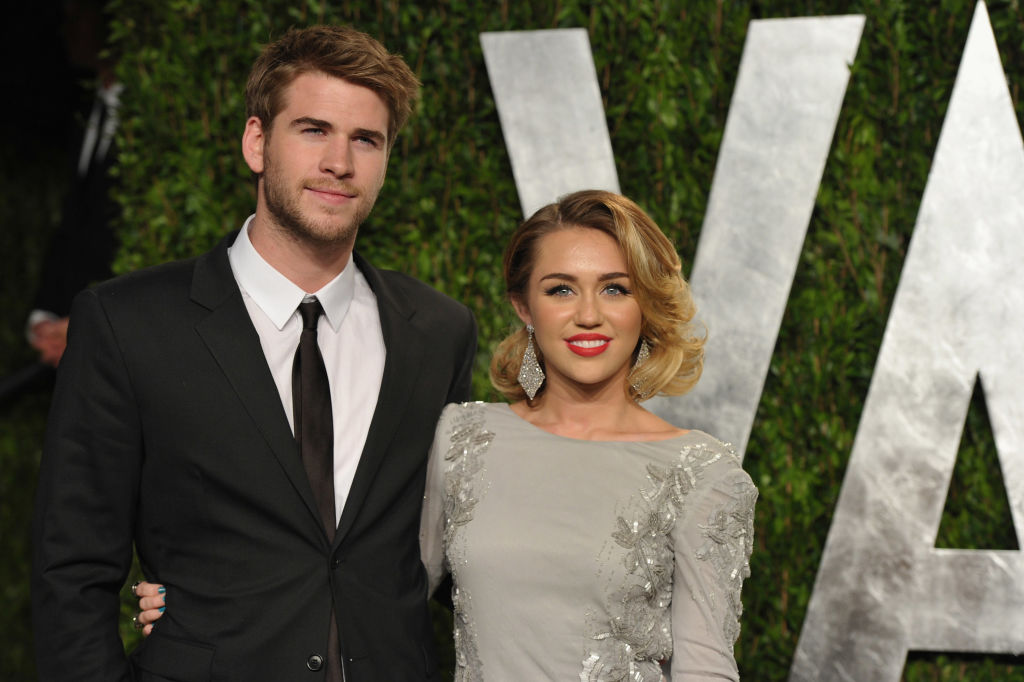 Cyrus and Hemsworth started dating in 2009 after they met on the set of their first movie together, The Last Song. They had an on-again-off-again relationship for the next couple of years before Hemsworth popped the big question and they confirmed their engagement in 2012. About a year later, their relationship hit its breaking point after there were reports of Hemsworth kissing another girl, and the couple broke up once again.
For the next three years, the couple stayed separated. Cyrus had even tried to move on by dating Arnold Schwarzenegger's son, Patrick Schwarzenegger, for a brief period. Cyrus and Schwarzenegger's short-lived relationship only lasted for about a month. Shortly after that, Cyrus came out publicly and said that she considers herself to be pansexual.
In 2016, after a three-year split, Cyrus and Hemsworth got back together and were soon announcing that their engagement was back on. They got married on December 23, 2018, at Cyrus' farmhouse in Tennessee.
What personal information has Miley Cyrus shared about her marriage?
When it comes to the personal aspects of their marriage, Cyrus doesn't seem to have a limit to what she is willing to share with others. After Cyrus and Hemsworth had tragically lost their Woosley home due to wildfires, Cyrus went on the Howard Stern Show to tell her fans just how heroic her husband was. She had said while the fires were slowly creeping up on their home, Hemsworth had gone back and grabbed up all of their animals to make sure that they were safe. To show her gratitude for saving the animals, Cyrus had said: "He got a lot of action for saving those animals…We had to make sure that he knew I was very thankful."
During the same interview, Howard Stern asked Cyrus how she and Hemsworth handle being apart for so long, which she replied: "That's what FaceTime is for. Cybersex."
She is also not shy about letting her fans know just how big her husband's package is. One Instagram poster had listed a man's important qualities as being empathetic, tall, and has a good d**k game. The post then stated that no man has all of those qualities, which Miley responded by saying: "Mine does! Don't give up!"
Is Liam Hemsworth embarrassed by Miley's TMI game?
There have been several reports that have claimed that Hemsworth has been upset with Cyrus because she shares too much information about their personal life and it embarrasses him a lot. However, Gossip Cop has confirmed that all of the stories that are circulating around Hemsworth being embarrassed is not true. So far, Hemsworth hasn't publicly came out and made any comments about his wife's habit to overshare sometimes.
It's hard to say how Hemsworth feels about the fact that Cyrus shares so much personal information, but being that he has known her for over a decade, it is safe to say that he is probably not surprised by the fact that she has shared too much information at times. We also think that if Hemsworth did have a severe problem with what she is saying, then she probably wouldn't be sharing as much.