Did MTV Just Hire Farrah Abraham From 'Teen Mom' Back?
There are a lot of big personalities on reality TV — but when it comes to the most controversial, Farrah Abraham is top of mind. While she started her career on MTV's 16 and Pregnant, she really made a splash once she entered the scene on Teen Mom OG. And week after week, fans continued to watch the show just to see what Farrah and her daughter, Sophia, would get up to next.
Now, we're all going to get a chance to watch Farrah stake her claim on reality TV once again. Here's the MTV show we'll all get to watch her on, plus details on why she was booted from the network in the first place.
Farrah will be joining her ex, Simon Saran, on Ex On The Beach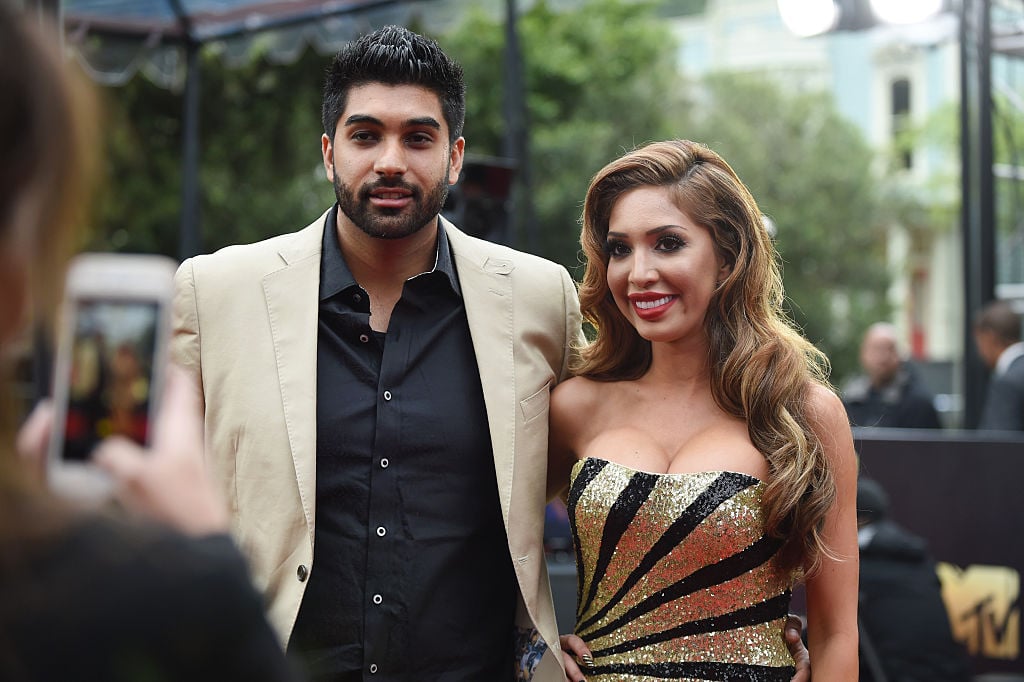 We may not see Farrah on Teen Mom anymore, but we look forward to her return with Ex On The Beach. The show brings reality stars from a multitude of shows from Teen Mom to Survivor to Big Brother to vacation together and meet new singles. The twist of the show is that not only are these stars on the beach — but their exes are arriving, too. The singles need to make a decision: Do they want to pursue a fling with a new star, or continue what they formerly had with their ex?
As for Farrah, she'll be joined on the beach with ex Simon Saran, People notes. We remember Simon when he was on Teen Mom with Farrah — and it never seemed like the two were a perfect match. Their on-again, off-again relationship lasted over two years, but they eventually called it quits.
The reason the network fired her before
Farrah hasn't worked with Teen Mom producers since January — and she went out with a serious bang. People explains Farrah first stated she was fired from Viacom, the company that owns MTV, because of her work in the adult entertainment industry. Later, she backtracked and said they never actually terminated her contract and she left on her own accord, so the details on her exit from Teen Mom are still a bit murky.
Farrah also alleged that the executive producer of the show "harassed, humiliated, discriminated against, disrespected, ridiculed, degraded, and sex shamed" her when she was working in adult entertainment. Viacom, however, has another story. Video clips show Farrah speaking with the producers — and the producers tell her she's become unbearable to work with. They claim her decision to pursue work in the adult entertainment industry is not to be discriminated against, but they also couldn't handle her attitude toward their staff, thus the reason for her termination.
Farrah sued MTV after she was booted
A month after Farrah left Teen Mom, E! News reminds us she actually sued the network for $5 million. She alleged that she was wrongfully terminated and "sex shamed" for her career in pornography. Not only that, but Farrah claimed she "feared for her life" due to the way the executive producer was speaking to her.
It wasn't long before Farrah dropped the lawsuit, however, and a settlement was reached. While the terms of the settlement were made accessible to the public, it's clear Farrah dropped all of her charges, and the two parted amicably. "We respect Farrah's decision to pursue other endeavors, and we wish her the best. Regarding her suit, the claims are without merit," Viacom said in a statement.
It seems they couldn't keep Farrah away from the network for long, though. While she may have been troublesome to work with, there's no doubt her drama drove the ratings. And that drama may be exactly what Ex On The Beach needs.
Check out The Cheat Sheet on Facebook!