Did Nicki Minaj Secretly Get Married to Her Controversial Boyfriend?
Another day, another report on Nicki Minaj's love life.
This time, reports are suggesting that she might have secretly married her controversial boyfriend, Kenneth "Zoo" Petty. The update comes roughly eight months after they began dating, and weeks after Minaj revealed that they planned on tying the knot.
While neither she or Petty has commented on the claims, the "Super Bass" rapper made a move on social media that has fans convinced that they're definitely husband and wife.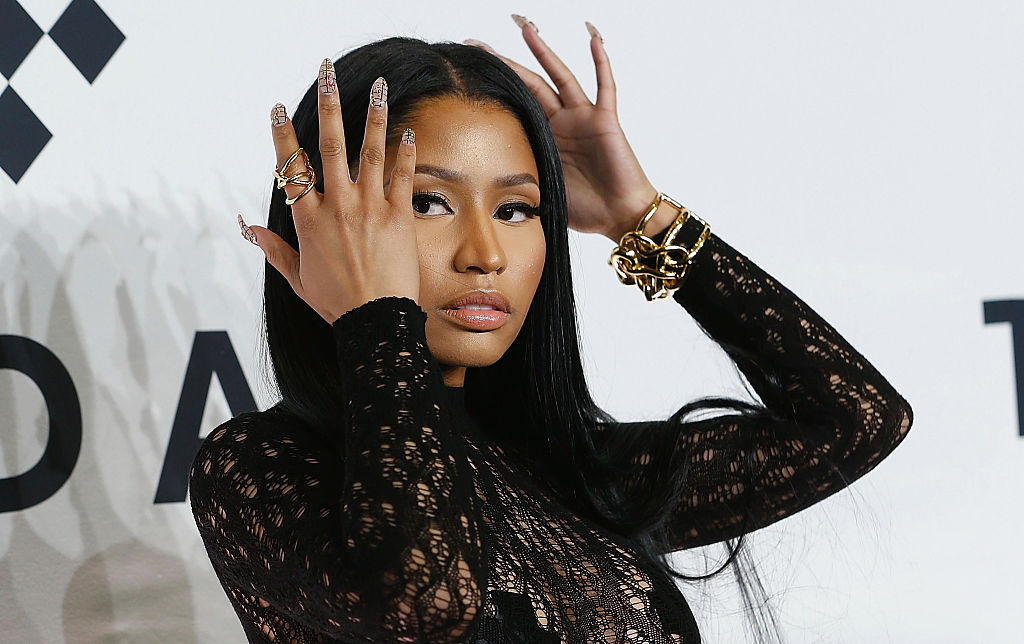 Why fans think Minaj is married
It has a lot to do with comments she made on Aug. 12 on her show, Queen Radio. Minaj told listeners that she and Petty had recently obtained a marriage license after their old one expired and that they had plans to marry in "about 80 days."
"[We] filed for the marriage license and we still had to pick it up and I was traveling, by the time I came back, we had to renew it again. From that time, you have 90 days to get married. That was about a week ago, so now I have about 80 days," Minaj said (via Cosmopolitan).
Naturally, fans believed that they wouldn't tie the knot for weeks. However, Minaj changed her Twitter name to "Mrs. Petty" on Aug. 15, suggesting that they'd swapped nuptials shortly after her Queen Radio comments. 
It wouldn't be surprising if the two are already married. Minaj herself said on the show that she and Petty would get married in a small, intimate ceremony and plan something bigger as her schedule becomes less hectic. "We'll do the big wedding later. I'll be married before my [upcoming] album comes out, but will have my wedding after the album comes out," she explained.
But it's still unclear whether she's actually off the market. Perhaps she'll give an update on the next episode of Queen Radio.
Fans believe that she's expecting, too
Minaj fueled pregnancy rumors through her verse on Chance the Rapper's song "Zanies and Fools," which came out on July 26. The lyrics include a line about preparing for marriage and motherhood.
"He the Clyde to my Bonnie, 'bout to walk down the aisle and be a mommy," raps Minaj. "Ooh, I remember when I cried like, 'Why me?' / Now I wouldn't exchange my life for Armani."
She also fueled pregnancy speculation in June when she went out of her way to tell fans that she hadn't consumed any alcohol while enjoying drinks with Jimmy Fallon. 
Some fans don't support Minaj's relationship with Petty
On the surface, it may seem like these two have a pretty adorable love story. Minaj and Petty dated as teenagers, reportedly reconnected in November of 2018, and then fell head-over-heels for each other (again).
However, many have criticized Petty's criminal history and declared that they shouldn't be together. He's a registered sex offender who served time in prison for rape. (Minaj has defended him, writing on Twitter that the alleged crime happened between a then-15-year-old Petty and his 16-year-old girlfriend. TMZ adds that she is reportedly "confident" that Petty is a changed man.) The 40-year-old has also served time for manslaughter. 
As a result, some have slammed Minaj, 36, for "lowering" her standards by dating Petty — a claim that she pushed back on in a fiery speech on Queen Radio.
"When a person is with a n***a that loved them before they had a dime in their pocket?" the rapper asked during a July 26 episode. "How do you not understand that? How do you not understand happiness versus clout?" she continued. "How f*cking dare you talk about lowering standards."
Clearly, Minaj is sticking by her man — and all this marriage stuff proves it.