Did O.J. Simpson Only Join Twitter To Further Prove His Innocence In Ex-Wife Nicole's Murder?
O.J. Simpson is trying to maintain a normal lifestyle and one of the ways he's doing that is by getting acquainted with social media.
The former NFL star has been living as a free man for the past two years and recently joined Twitter to apparently "settle some scores."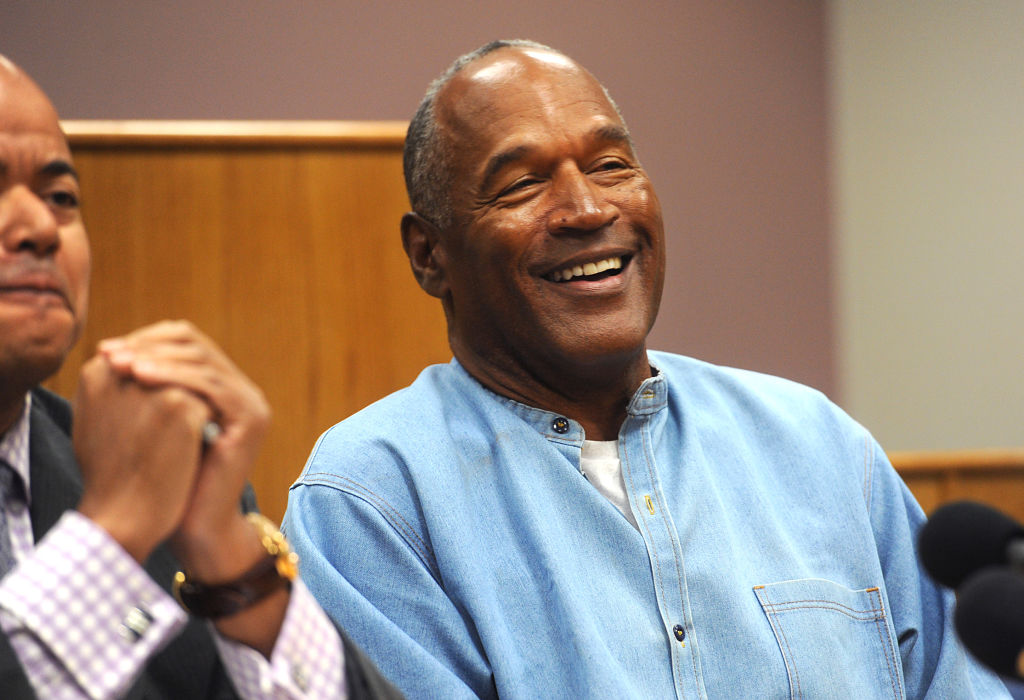 Though some people are still convinced O.J is guilty of all of the crimes he's ever been tried for, others are certain the 71-year-old is using his new Twitter account to further prove his innocence in his ex-wife's murder.
Simpson wants followers to read all of his thoughts
This past weekend, O.J. Simpson launched his very own Twitter account and revealed on it that "he's got a "little gettin' even to do."
So far, Simpson has only shared videos on his Twitter and they already have some fans questioning the former NFL players' intentions with the platform.
In the first video, Simpson revealed that he wants his followers to read up on all his thoughts and opinions on "just about everything."
"Hey Twitter world, this is yours truly," he says, standing in a garden. "Now, coming soon to Twitter, you'll get to read my thoughts and opinions on just about everything."
"Now, there's a lot of fake O.J. accounts out there, so this one, @TheRealOJ32 is the only official one. So, this should be a lot of fun. I got a little getting even to do," he continued, smiling. "So God bless, take care."
In another video, O.J. shares that he intends on finally being able to call out those who have always had negative things to say about him over the years and set the record straight.
This video alone has fans wondering if he is looking to finally be able to share his side of the story surrounding his run-ins with the law over the past few years?
The first tweet was posted two days after the anniversary of his ex-wife's death
Now that we know that O.J. Simpson plans on settling some scores with his Twitter account, we are certain some of those scores will have to do with the killings of his ex-wife Nicole Brown Simpson and her friend Ron Goldman.
It has been 25 years since Simpson was famously tried for the killings and though he has pleaded not guilty and was acquitted of those charges, there are still some people who are sure he did it.
O.J. Simpson has continued to declare his innocence in the two slayings and is sticking by that even today.
Though Simpson has said that neither he or his children want to talk about the killings ever again, he could make an exception for social media.
From what we can tell, O.J. is ready to further his innocence to those who are still suspicious and is not going to hold anything back when it comes to Twitter.
Though he has admitted to his involvement in the 2007 armed robbery and has served time, Simpson is sticking by his word that he had nothing to do with his ex-wife's murder.
We will see just how well being on Twitter goes for O.J. Simpson and whether or not his "getting even" will go over well with followers.