Did Orlando Bloom Give Katy Perry and Miranda Kerr Similar Engagement Rings?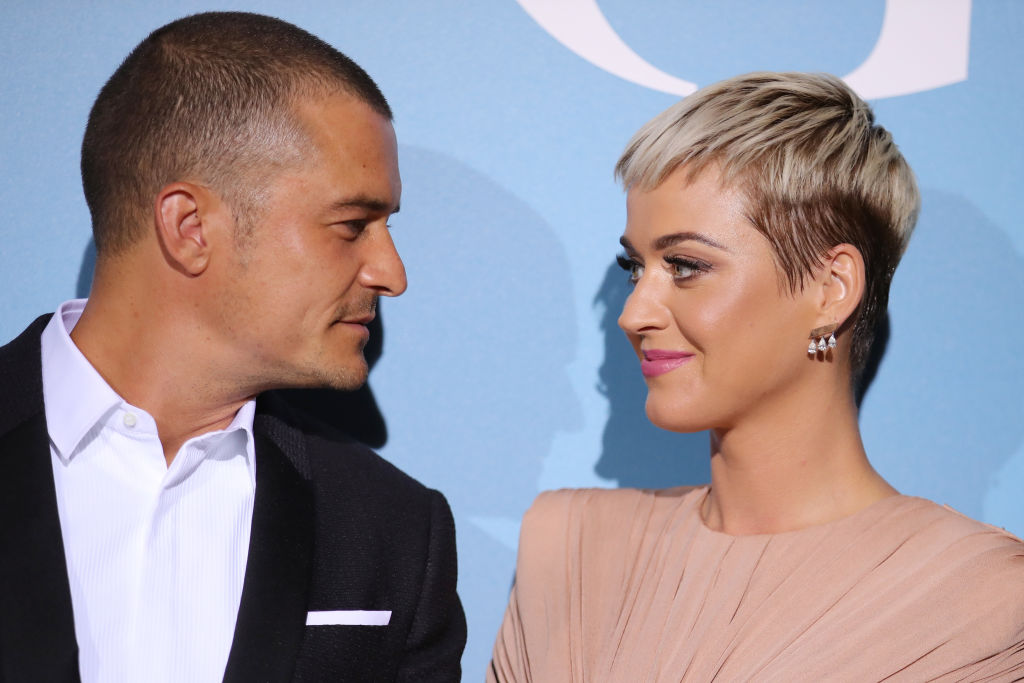 Word is out that Orlando Bloom and Katy Perry are engaged.
After sharing this exciting news on Instagram along with a photo of Perry's engagement ring, fans couldn't help but swoon over the beautiful diamond.
The ring definitely looks to be one of a kind but fans quickly realized that it is was very similar to the ring Orlando Bloom proposed to Miranda Kerr with.
Katy Perry has a beautiful flower shaped ring
On February 14, Orlando Bloom spent a very special Valentine's Day with Katy Perry by ending the night with him popping the question.
The pop star posted a close-up photo of her and Bloom showing off her new bling. All while surrounded by heart-shaped balloons.
The singer shared her new ring on Instagram with the caption, "full bloom."
Perry's brand new ring features a large raspberry stone that is enveloped by smaller, cream, colored diamonds.
The ring resemble a flower in "full bloom" as a play on Orlando Bloom's name.
"What looks to be a 4-carat fancy vivid pink oval-shaped diamond arranged with eight white diamonds around it to assemble a flower 'in bloom' – this ring is truly one-of-a-kind and wildly valuable," Andrew Brown, President, WP Diamonds told E! News.
Miranda Kerr had the same flower shaped ring
Even though Katy Perry's engagement ring is definitely one of a kind, it is still very similar to the one Orlando Bloom gifted Miranda Kerr.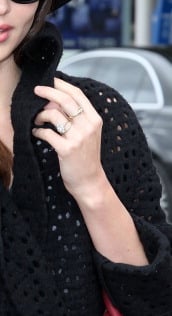 Some fans might remember Orlando Bloom proposing to Australian model, Miranda Kerr, back in 2010.
After three years of dating, the two celebrities made headlines with the news of their engagement.
Fans adored Kerr's very unique flower-shaped diamond ring, which included a large center stone with smaller diamonds surrounding it.
Reports revealed that Miranda Kerr's engagement ring from the actor was estimated to retail for $65,000 and it possibly had 3-4 carats.
Orlando Bloom has a certain style
Even though both engagement rings are extremely similar, the both have their own unique qualities.
Miranda Kerr's ring was simple, yet very elegant that very easily turned heads.
Whereas, Katy Perry's engagement ring is a show stopper. A flashy and over the top sparkler that matches her quirky and larger than life personality.
When it comes to engagement rings, Orlando Bloom sure has a certain style he likes to stick with.
Even though his relationship with Miranda Kerr did not work out, Orlando Bloom is ready to embark on a long and fulfilling journey with Katy Perry.
After the actor revealed in September that he and Perry were getting more serious, fans knew that it was only a matter of time before they were engaged.
"He is still very happy with Katy. This has been an amazing year for their relationship. It was like they needed to split and get back together again to get to this point. Orlando is very excited about his life with Katy," an insider stated. "It definitely seems like they could have a future together."