Did Paul McCartney Base 'Get Back' on This 1968 George Harrison Song?
When The Beatles released the "Get Back" single in 1969, the track instantly connected with the record-buying public. With a toe-tapping pulse and a clutch assist from Billy Preston, the track shot to No. 1 on both sides of the Atlantic.
While promoting the single, Paul McCartney described the composition he wrote as something the band "made it up out of thin air" while working in the studio early in '69. To paraphrase Paul, once they had the words, they laid down the track and that was that.
It definitely wasn't that simple, though. John Lennon's guitar solo on the song is a reminder that George Harrison walked out on the band during rehearsals for "Get Back." (John took over lead duties with George gone.)
As for the song falling from the sky, you can make a case that didn't happen, either. A track George originally worked out for The White Album shares several things in common with "Get Back."
George's 'Sour Milk Sea' features a similar chorus to 'Get Back'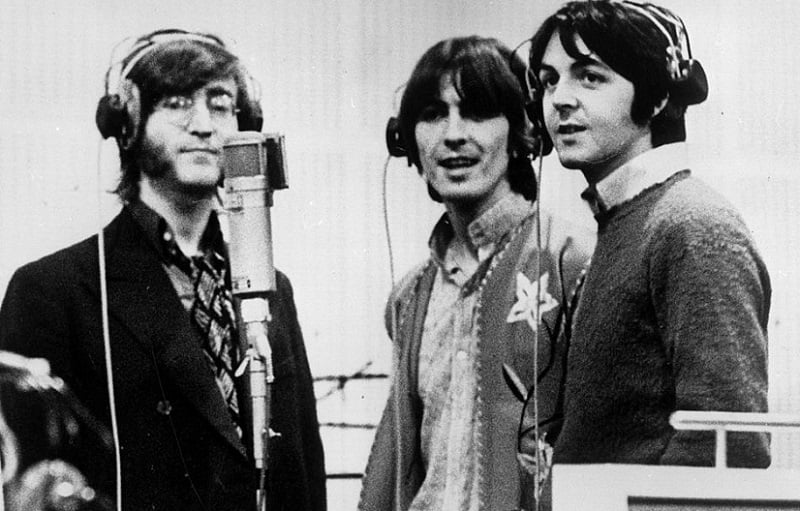 After their extended stay with the Maharishi in India, The Beatles had dozens of songs ready for their next album. On top of the four tracks he landed on The White Album, George made demos of three other tracks, including "Not Guilty" and "Circles."
"Sour Milk Sea," which George wrote in Rishikesh, had an explicit spiritual message. "It's based on Vishvasara Tantra, from Tantric art," George noted in I Me Mine. "'What is here is elsewhere, what is not here is nowhere.'"
On the track, George's pretty falsetto vocal and light touch stand out. But Beatles fans may recognize a parallel in some of the lyrics. "Get out of the Sour Milk Sea," George sang. "You don't belong there / Get back to where you should be / Find out what's going on there."
As far as The Beatles go, the song died with the demo. However, George wanted new Apple artist Jackie Lomax to have a good track to record for the label. So he gave Lomax "Sour Milk Sea" and played on the track with Paul, Ringo, and Eric Clapton.
A '68 recording featuring George and Paul took it closer to 'Get Back'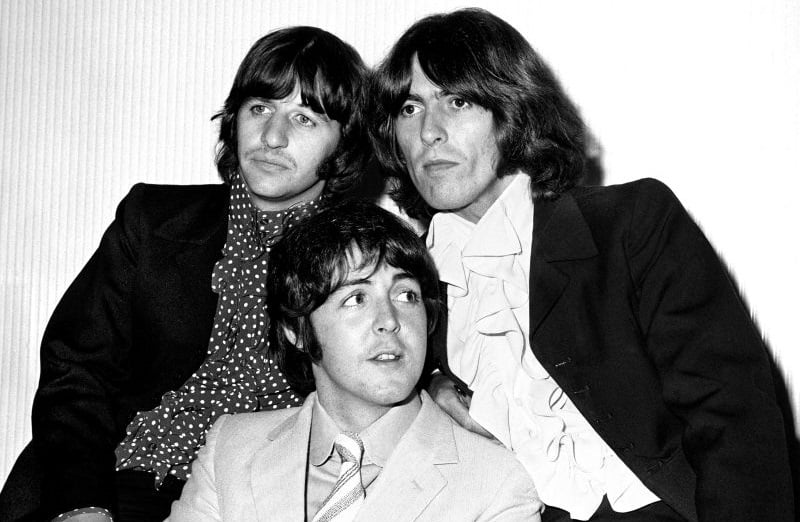 If only George's demo and The Beatles' "Get Back" existed, you'd say that one line had a lot in common. However, George's work during the "Sour Milk Sea" sessions (which he produced) might convince people the two songs had more of a connection.
In Lomax's version, the track has a rocking beat and a harder country-rock feel. (Clapton's lead guitar work may have rubbed off on John when he recorded the solo on "Get Back.") But the ending to this "Sour Milk Sea" hints of a direct link.
"Get back," the group chants." Get back, get back." Afterward, Lomax ad-libs, "Why don't you get back now. You don't belong here." At this point, they've gotten pretty close to "Get back, get back, get back to where you once belonged."
If any of The Beatles felt this connection, they didn't say so. Discussions of the song by various authors have tended to gravitate to the early anti-racist lyrics, Preston's general involvement, and John's rocking solo (as well as John's take on Paul's lyrics). But George's earlier work is hard to ignore.
Also see: Why John Lennon Didn't Show Up for the Last Beatles Recording Session