Did Pete Davidson Just Start a Feud With Ariana Grande Thanks to 'SNL?'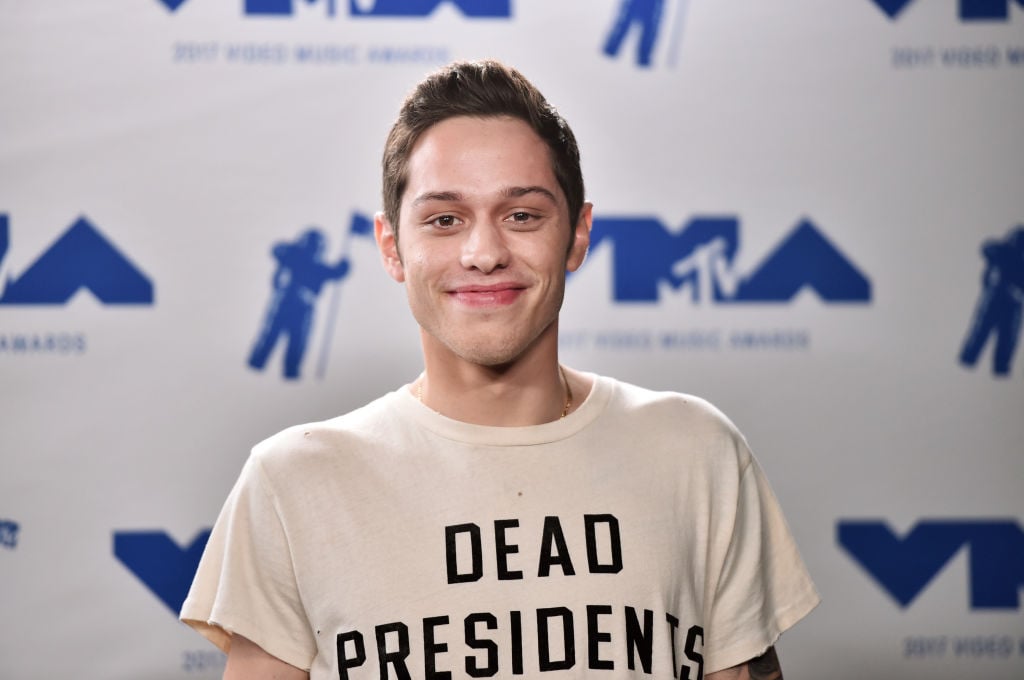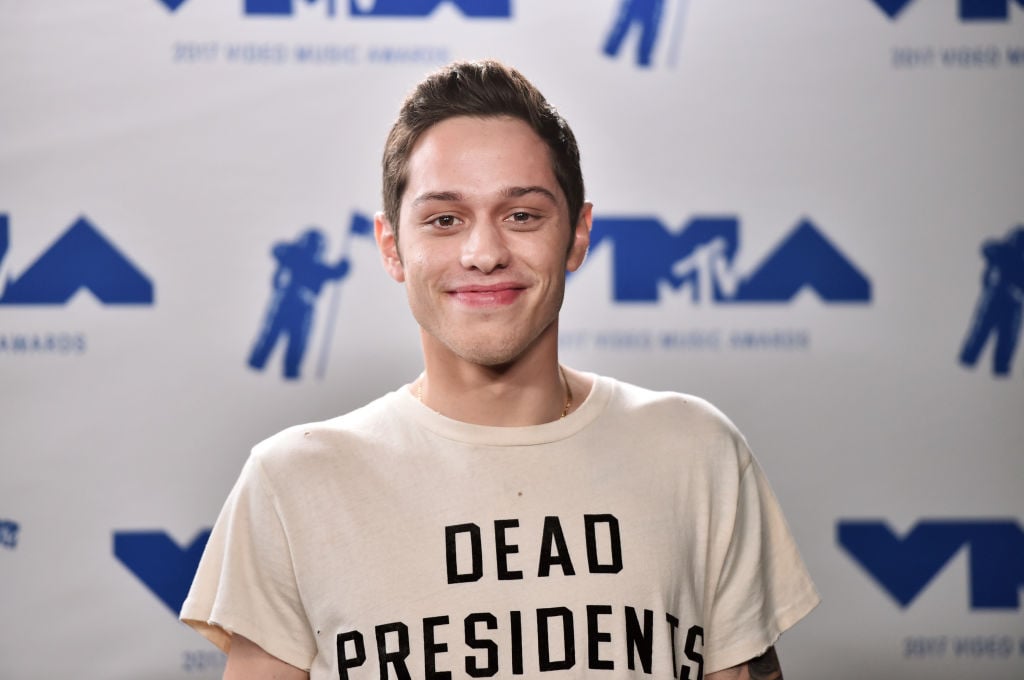 After what seemed to be a relatively amicable split, Pete Davidson may have fanned the flames of breakup angst with former betrothed, Ariana Grande. The Saturday Night Live cast member poked fun at his relationship, which for Grande, seems to have gone too far. Is Davidson trying to start a fight with his ex or is this his humor brand?
He made this joke at Grande's expense during 'SNL' promos
It started when SNL promoted an upcoming show with Jonah Hill and musician Maggie Rogers. Davidson stood on stage with Hill and Rogers, The Daily Beast reports. Hill simply announces that he is hosting SNL with musical guest Maggie Rogers. Then Davidson awkwardly looks behind Hill to Rogers and says, "Hey Maggie, wanna get married?" She says, "No," shaking her head. Davidson looks at the camera and states, "0 for 3." Davidson previously dated comedian Larry David's daughter, Cazzie David.
Grande blasted Davidson
Davidson was mistaken if he thought Grande was going to just let that joke go. She took to Twitter and wrote, "For someone who claims to hate relevancy, u sure love clinging to it huh." The tweet has since been deleted, The Daily Beast reports.  Also, "thank u, next," referring to her new release about their breakup.
When a fan tweeted,  "SNL is about to milk their breakup just like they did with the engagement." Grande's response was, "."
He also joked about the breakup pretty quickly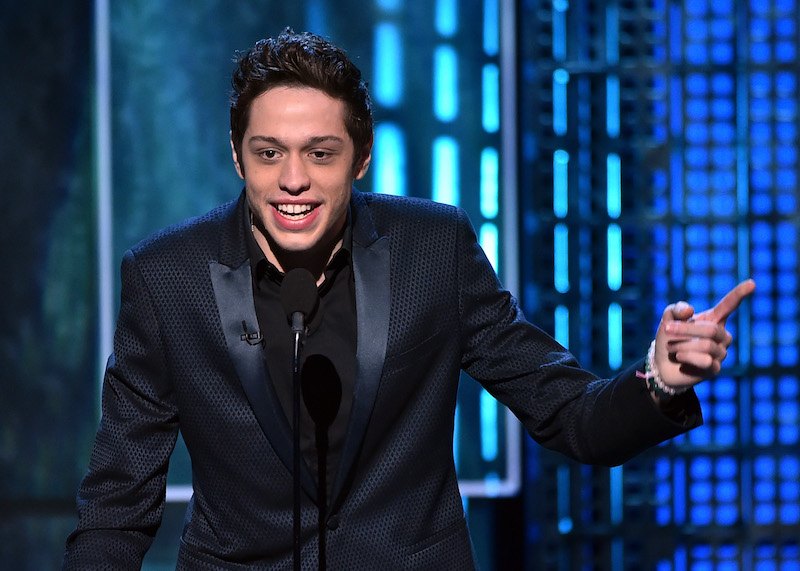 Grande wasn't happy with how quickly Davidson publicly joked about their breakup. "It was way too much too soon," a source close to Grande told People. "It's not shocking to anyone." During a fundraising event where Davidson did standup, he began his set with "As you could tell, I don't want to be here," People reports. Later saying, "There's a lot going on," and "Does anybody have any open rooms? Looking for a roommate?"
During the SNL episode, Davidson made an appearance on Weekend Update where he said to Michael Che that after he moved back in with his mom, he started paying attention to the midterm elections. He previously joked about living with Grande on a Weekend Update segment when the couple was together about how she paid the rent and he stocked the fridge.
This isn't the first time Davidson made breakup jokes
Davidson made breakup jokes in the past that went over like a lead balloon when the couple was still together. "Like, if we break up, and we won't — we will — but we won't. I'm kidding," he said on Weekend Update. "But like, in 10 years if God forbid that ever happened, there will be a song called 'Pete Davidson' like playing in speakers at K-Mart and I'll be working there."
He also told Variety, "I'm still convinced she's blind or hit her head really hard. Something is going to happen, and she's going to be like, 'What the f*ck is this thing doing around?' For right now, it's rocking."
Davidson adds this during 'SNL'
Perhaps he knew he was being a little too extra about the breakup during his most recent appearance on Weekend Update. Because at the end of his segment, he added, "The last thing I will say is, I know some of you are curious about the breakup, but the truth is, it's nobody's business, and sometimes things just don't work out and that's OK," he said. "She's a wonderful, strong person and I wish her all the happiness in the world. Now please, go vote on Tuesday."
Check out The Cheat Sheet on Facebook!