Did Prince Charles and Barbara Streisand Really Have An Affair?
Prince Charles is no stranger to extramarital flings. The royal is famous for having an affair with Camilla Parker Bowles in the 1980s and 1990s while he was still married to Princess Diana, which ultimately led to a huge scandal that still looms over the royal family today.
However, while Prince Charles' affair with Parker Bowles was a famous one, some people believe that he was seeing other women as well. Notably, the rumors about him and singer Barbra Streisand are quite popular with fans. So what is the truth here? Did Prince Charles and Streisand really have an affair? Here's what we know.
Why do people think Prince Charles and Barbra Streisand had an affair?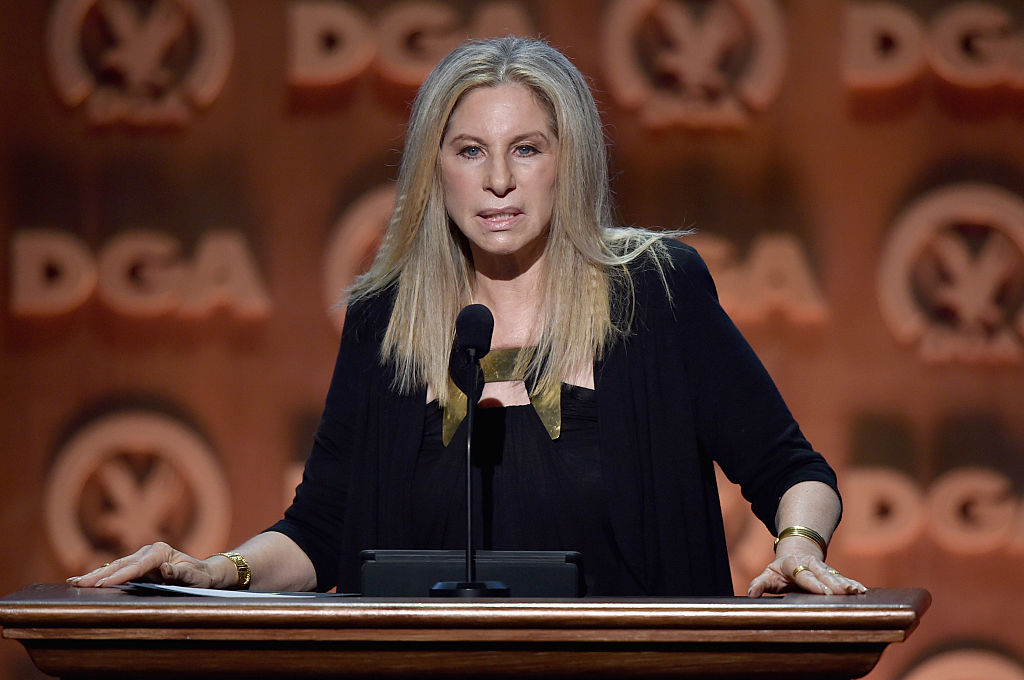 Talks about Prince Charles and Streisand began circulating news outlets in the 1990s. After she performed at a charity event for the prince in 1994, reports started coming out about the two of them.
According to these reports, Prince Charles and Streisand met in 1974 while he was visiting the set of her film Funny Lady. They also seemed to have cross paths a few times, such as when he visited her at a recording studio in Los Angeles.
Christopher Andersen, who wrote the 2016 book Game of Crowns, told Inside Edition: "Charles as a young man had an immense crush on Barbra Streisand. Even at Cambridge University he had a poster of Barbra Streisand on the wall of his room."
Andersen alleged that the two of them even had a secret rendezvous in Los Angeles and it was officially called "private tea."
Did Prince Charles and Barbra Streisand really have an affair?
Of course, it's hard to know what the real story is since neither Prince Charles nor Streisand has ever confirmed that the affair was real.
Nevertheless, Streisand herself has joked about these rumors a few times. Recently, when she performed at London's Hyde Park, the 77-year-old singer showed photos of her and Prince Charles together along with a headline that talked about their "affair."
Streisand, then, said: "If I had played my cards right, I could have been the first Jewish princess."
What other women was Prince Charles romantically linked with?
Streisand is definitely not the only person that Prince Charles was rumored to have hooked up with. There are a few more women who have also been gossiped about and speculated on.
For example, the late Dale "Kanga" Tryon — also known as Lady Tryon — was married to one of Prince Charles' closest friends. The couple was a part of Prince Charles' inner circle and many believe that Prince Charles began getting romantically involved with Tryon in the 1970s when she was already married.
It has been said that the prince once described Tryon as "the only woman who ever understood me" and the press even thought of her as Parker Bowles' rival since both ladies were mistresses constantly vying for Prince Charles' affection.
However, in her later years, Tryon suffered from a variety of conditions, including bedsores that she contracted during a trip to Australia and India. She passed away in 1997, a few months after Princess Diana died in a car crash.
Before marrying Princess Diana, Prince Charles also dated Sabrina Guinness, an heir to the Guinness beer fortune. Aside from Prince Charles, she had many famous boyfriends as well, such as Mick Jagger and David Bowie, which reportedly did not sit well with Queen Elizabeth.
Prince Charles and Guinness broke up after just a short time together. It has been said that they fought with each other on the way to Balmoral Castle for an event and the relationship ended there. Guinness ended up marrying playwright Sir Tom Stoppard in 2013.