Did Prince Harry and Prince William's Feud End Weeks Ago?
Rumors of a feud between Prince Harry and Prince William have dominated headlines for some time now but, if a new report is to be believed, the brothers have put their differences behind them and are on good terms now. Apparently, they squared everything away weeks ago.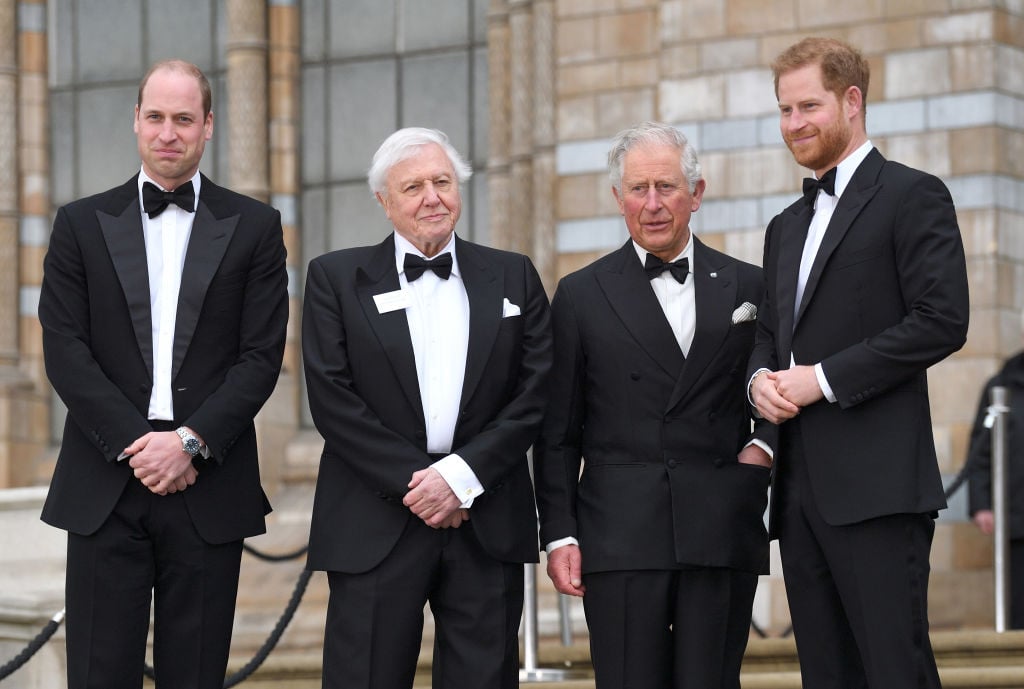 Family feud rumors have persisted
The gossip about Prince Harry and Prince William really kicked into high gear when the brothers split households, as many believed this to be a sign that they weren't getting along.
Even the last event they attended together, an Easter church service, had people scrutinizing their body language. The brothers arrived separately to the service at St. George's Chapel and didn't stand together while there.
One report noted that the brothers didn't even talk at the service, adding more fuel to the fire that their relationship is fractured. Family members were seen standing between the brothers, with a source telling Entertainment Weekly that Prince Harry and Prince William are at "different stages in their life" and are "no longer the boys" they once were.
Did the royal household split mean the two have been feuding?
When the royal family announced that the brothers would be splitting the royal household to create two separate offices, the rumors about a feud were inevitable.
A family friend told PEOPLE: "They have always been different, they are very different characters. They drew great comfort from each other when their mother died, and as they've grown up together. But they need to be separate. Now Meghan has arrived it is the right time to make that break."
The friend added: "The time has come. They are in their 30s and can't be treated as young unmarried men any more. Now, they are spreading their wings. William more than Harry as he has his three children — but Harry is now starting his own — and it is time to move on."
Prince Harry and Prince William have mended their rift
While the gossip about the brothers fighting has been a common headline as of late, a royal insider told the Mail on Sunday that the rumored rift ended up to ten weeks ago, around the time they spit royal households.
Though Harry now has his office at Buckingham Palace and William remains at Kensington Palace, their split appears to be in location only and not due to a falling out as was widely reported.
A source told the Daily Mail: "Finalising plans on their future paths and roles did make things easier. There was no formal process or meetings required. It was never that bad. They worked things out between themselves."
Additionally, those who are close to Harry and William claim they have been "back on track for a while now, with the insider adding, "They are in regular contact, which is the main thing."
Prince William and Kate Middleton even visited Markle after the Easter Sunday service to check on her and get a tour of Harry and Markle's new home, Frogmore Cottage.