Did Prince Harry and Meghan Markle Name Baby Archie After Markle's Cat?
Ever since Prince Harry and Meghan Markle revealed the name of their first-born son, royal fans have wondered why they chose to call him Archie. According to reports, the couple might have gotten their inspiration for the name from an unlikely place: Markle's cat.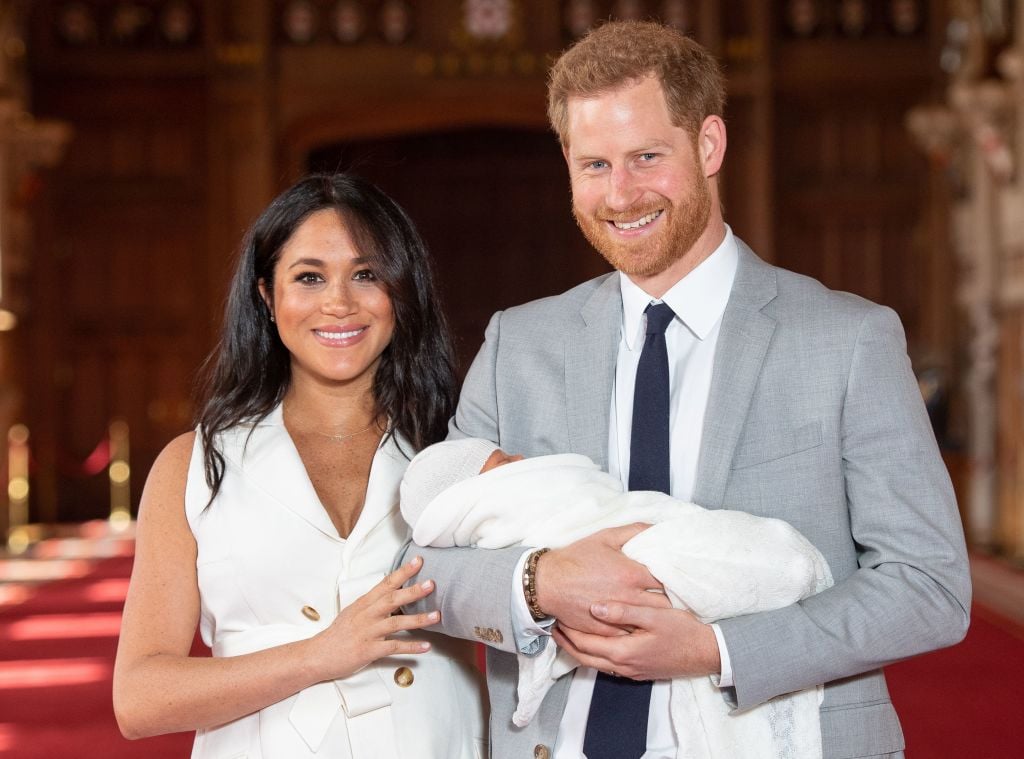 Did Meghan Markle name her son after her cat?
Baby name inspiration can come from anywhere, so it's not entirely far-fetched that Prince Harry and Markle were fond of the name Archie because of the Duchess' childhood cat. While some royal baby watchers wondered if the name Archie had some family significance, according to The Sun, a former friend of Markle's revealed that the Duchess had a cat named Archie.
Though the cat died while she was at college, Markle's former friend explained: "Doria rescued Archie and he became an important part of the household. Meghan loved playing with him and she was always talking about him to her friends. It's no surprise she named her new baby Archie. She loved that cat."
Why the cat's name was significant
It's believed that Markle's cat was named Archie after the comic book character — she and her now estranged father, Thomas Markle, liked to collect the comic books.
Some royal fans have wondered if choosing the name Archie could be a nod to that special time with her father, but others believe that their relationship is so strained, it's unlikely she would choose any name that's associated with her father.
What is the meaning of the name Archie?
While the couple hasn't revealed if Archie is short for Archibald or not, the name Archie means "brave." His full name, which they announced on Instagram, is Archie Harrison Mountbatten-Windsor.
There are plenty of other rumors surrounding Prince Harry and Markle's choice of the name, with a New Zealand schoolboy claiming to know the reason behind the name.
He told Channel 5 News how he met the couple during their tour to New Zealand in October last year. The boy, Archie Somerville-Ryan, shared: "Harry asked all of me and my sisters, 'what's your name?' And then we answered back, 'Scarly, Beth and Archie.' Then he said: 'Archie, I like that name.'"
He added: "And then when it all ended, my mum said, 'imagine if they call it Archie'." The boy's mother, Emily Somerville-Ryan, told Newshub: "My friend Bridget said 'oh my goodness he was so into Archie — he's definitely going to call the baby Archie' and I thought 'what?'"
Does the name Archie have anything to do with Meghan Markle's real name?
Harrison literally means "son of Harry" and many believe perhaps Archie is almost an anagram for Markle's real name, Rachel, containing all of the same letters except for 'l'.
One fan tweeted this explanation: "The name Archie is in 'Rachel' as in Rachel Meghan Markle and 'Harrison' as in Harry's son. He was named after his parents. That's how they came about naming baby Sussex."