Did Prince Harry Really Go 'Rogue' and Refuse to Consult Royal Family About Lawsuit?
Prince Harry took an unprecedented move by filing a lawsuit against British tabloids. Did the prince go 'rogue'?
On October 1st, Prince Harry published an impassioned statement through the official royal Sussex website. The letter is addressed to the public, explaining why he and Meghan Markle are suing the Daily Mail, one of the most powerful newspapers in the UK, for its relentlessly negative coverage of Markle during her pregnancy time after childbirth.
There are reports that Prince Harry has "gone rogue" by publishing this letter and possibly launching this lawsuit without the knowledge or advice from his father, Prince Charles, and his brother, Prince William. And perhaps even without consulting the queen.
One BBC reporter pointed to the "anger and pain" and that Prince Harry would be in "no mood to listen to any such cautionary advice." The Sun printed comments that went so far as to say Prince Harry was "over-emotional" and a "monumental misjudgment." But is that a realistic spin?
Prince Harry's lawsuit was a long time coming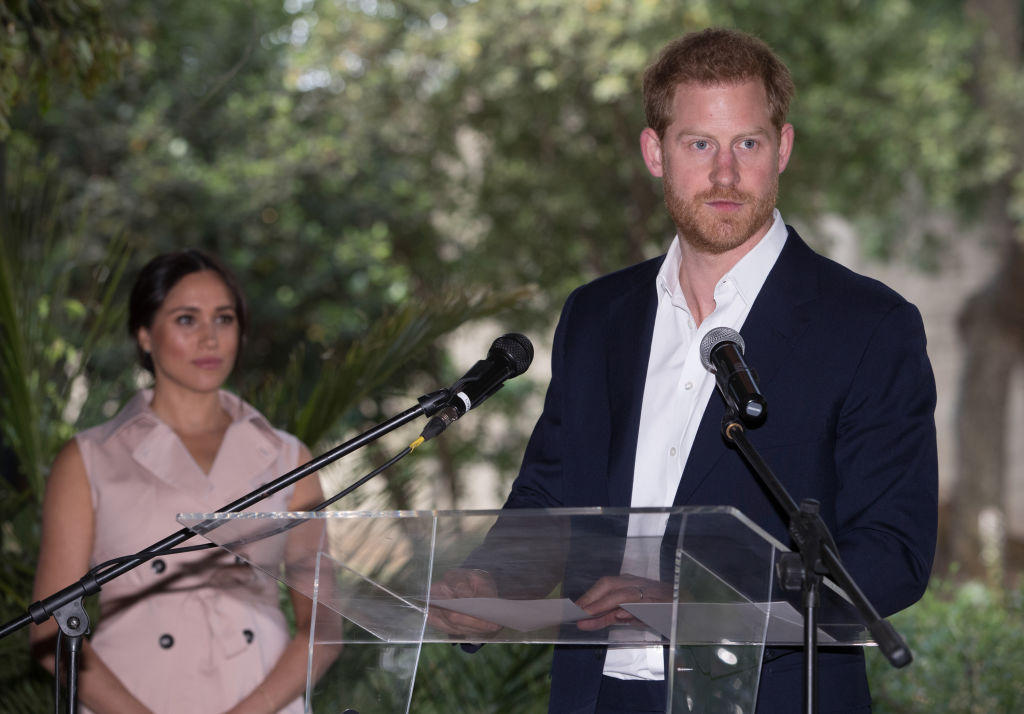 The Daily Mail has been conducting a misleading smear campaign against the Duchess of Sussex for well over a year, expressing unpleasant and often prejudicially tinged negative remarks and stories designed to show her in a bad light. Prince Harry has been upset by these attacks and has defended her publicly in the past through the same official Sussex channel so the suggestion that this lawsuit and letter were undergone without the knowledge or approval of the royal family is highly unlikely.
That isn't how the royal family does things. The royal family does not take lawsuits lightly and neither would their legal counsel. This lawsuit has almost surely been months in the making as the Mail has continuously barraged Duchess Meghan with negative and misleading stories and considering that the incident being highlighted occurred six months ago. The royal family likely understands that Prince Harry loves Markle, and supports his defense of her.
Revealing a hand-written letter was the final straw for Prince Harry
After months of continuous negative press about Markle, taking advantage of her maternity leave during her pregnancy with Baby Archie, the final straw was the Feb 3, 2019 printing a hand-written letter to her estranged father. For a little backstory: Markle's estranged half-siblings and father have been taking paid interviews to smear her. Her half-sister also wrote a damaging book accusing Duchess Meghan of being a shallow social climber, among other things.
The Duchess of Sussex has tried to mend relationships, particularly with her father who she did invite to the wedding despite false reports that only her mother was the only family she invited. Upon urging from the Daily Mail, Meghan's father, Thomas Markle, published a hand-written letter she had written shortly after the wedding. The letter revealed their estrangement and Markle's heartbreak at his choice to continue negative press against her.
And, according to Prince Harry, only sections of the letter were shown to hide facts that the Mail has been lying about to create their negative press campaign.
Why this letter matters in the lawsuit
In the U.K., there is a particularly strong stigma against people with estranged family members, as there is an emphasis on sticking by family no matter how damaging or hurtful their actions might be. An insight from NBC News points out that this letter was likely published by the Daily Mail as an effort to show Markle in yet another angle of negative light — as a callous family-abandoner.
Duchess Meghan reportedly did invite her father to the wedding and he chose not to attend. He blamed his health, despite the fact that arrangements could have been made.
Why Prince Harry is so upset
As you may remember, and as Prince Harry's statement reminds us, his mother was Princess Diana was notoriously killed while being chased by tabloid reporters. It is completely understandable why the wording and the emotion behind his statement are so passionate, hurt, and even angry with the tabloid press.
The same "forces" that supposedly caused his mother's tragic death are now targeting his wife, a woman who has done nothing wrong but to allow there to be a distance between herself and unsupportive family members. The family members in question are those who have turned around on their opinions of her and chosen to smear her in the press for money countless times.
The queen and royal family support Prince Harry and Meghan Markle
Prince Harry and Meghan Markle are strongly supported by the royal family. The queen is well known to like Markle and supports the marriage. The couple also has a good relationship with Prince Charles and Prince William.
The royal family does not file lawsuits lightly. This lawsuit against the Daily Mail and the statement explaining it have most likely been months in the making, especially considering that the letter in question was published back in February. This was not a spurious decision, though the emotion is surely real.