Did Prince William Really Force Prince Andrew Out of Royal Duties?
Prince Andrew is currently experiencing a firestorm of negative press, as he recently made the decision to step away from his royal duties as a result of the backlash he received for his friendship with Jeffrey Epstein. While the palace is remaining tight-lipped about the situation, some reports have been released that claim certain members of the royal family might have had more to do with Prince Andrew's removal from his royal duties than was previously believed. Keep reading to learn why Prince Andrew is in trouble, how Prince William reportedly feels about his uncle, and what could be next for the disgraced Prince Andrew.
Prince Andrew has been accused of impropriety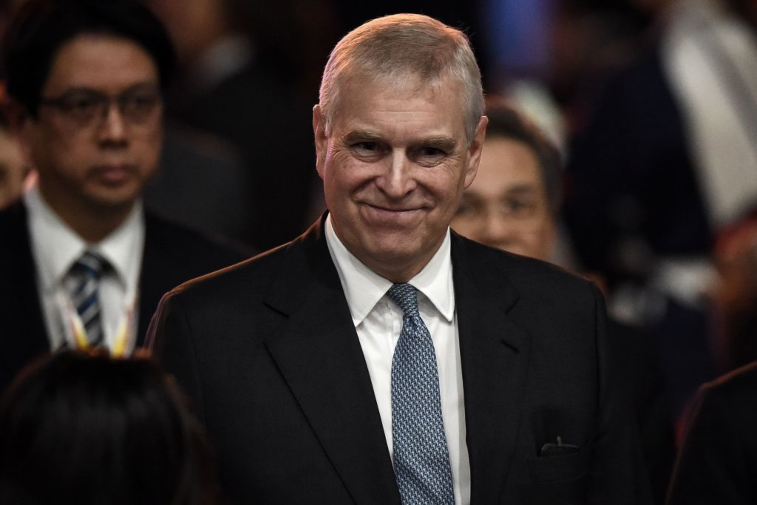 When convicted sex offender Jeffrey Epstein hung himself in his jail cell in August 2019, there were many questions. A lot of the controversy began to center on Epstein's friendship with Prince Andrew, the son of Queen Elizabeth II and Prince Philip and the father of Princess Eugenie and Princess Beatrice.
Prince Andrew and Epstein had been friends for decades. While the association had raised many eyebrows, it wasn't until several women came out to accuse Prince Andrew of inappropriate behavior that serious possibilities loomed.
Although the palace stood by Prince Andrew, his mid-November interview was widely criticized for being tone-deaf. In the interview, Prince Andrew denied that he had ever behaved inappropriately and defended his relationship with Epstein.
The interview became known as a "car crash" of epic proportions. It did little to assuage fears that Prince Andrew's past is a lot more checkered than royal fans would like to believe. 
Prince Andrew stepped back from his royal duties
As the dust from the interview settled, Prince Andrew released another statement that seemingly contradicted what he had said previously. The disgraced royal said that he would be stepping back from his royal duties for the "foreseeable future" and that he "continues to regret" his association with Epstein.
The Duke of York also clarified his willingness to work with law enforcement in the investigation going forward. He also said the queen gave her permission for him to step away from royal life.
At this time, there's no information about whether or not Prince Andrew will return to his royal duties anytime soon, but it seems highly unlikely. Prince Andrew will still be participating in family functions but will no longer be allowed to represent the royal family in any official capacity.
And, as it turns out, certain members of the family might have had a hand in Prince Andrew's "banishment" from public life. 
What role did Prince William play?
Recently, the New York Post reported that Prince William was heavily involved in the decision to remove Prince Andrew from his position within the royal family and kick him out of his official quarters within the palace. The report details that Prince William is not a "huge fan" of his uncle to begin with, and as the Epstein scandal unfolded, it seemed as though the only right thing to do was to remove Prince Andrew from his public-facing position.
The report also claims that Queen Elizabeth II, who gave her approval for the infamous interview, felt tricked by the whole business, which didn't help Prince Andrew's case. At this point, not many members of the royal family have publicly voiced their support for Prince Andrew since the interview went public, save for his ex-wife, Sarah Ferguson.
It seems as though the entire royal family wants the headlines to die down a bit and for everything to go back to normal as quickly as possible. Still, for Prince Andrew, his life might never be the same.