Did Princess Beatrice's Boyfriend Leave His Fiancee to Be With the Royal?
There are plenty of controversial figures in the royal family, but few have made as big of a splash as Sarah Ferguson and Prince Andrew. From their whirlwind romance to public infidelity and highly-publicized divorce, the two have never seemed to quit each other even after they split up. And we can't forget they also have two very famous daughters — Princess Eugenie and Princess Beatrice.
Princess Eugenie recently wed her long-time partner, Jack Brooksbank. And now it may be her older sister's turn in the spotlight. Princess Beatrice has been getting quite serious with her boyfriend, too — though reports claim he was engaged to another woman before dating the royal.
Princess Beatrice has known boyfriend Edoardo Mapelli Mozzi for years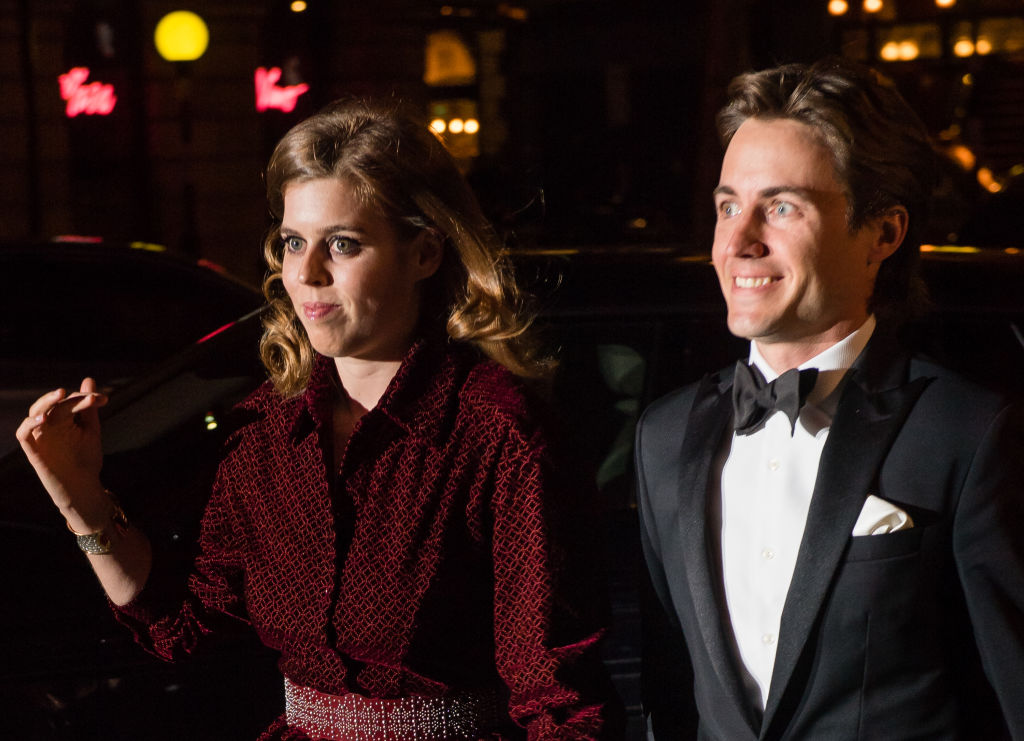 While Princess Beatrice and Edoardo Mapelli Mozzi have reportedly been dating for a while now, it turns out they've known each other for quite some time. A source close to both Mozzi and the princess said Mozzi is a friend of her family's. According to the source, Mozzi's step-father who passed away in 2011 was quite close to Ferguson and Prince Andrew.
Since Princess Beatrice and Mozzi made their first public appearance together at the National Portrait Gallery's 2019 Gala, many have wondered about Mozzi's background, too. According to Town & Country, the 34-year-old's father is Count Alessandro Mapelli Mozzi, and he has plenty of wealth of his own. Mozzi's also co-founded his own charity, Cricket Builds Hope, and he founded a real estate firm back in 2007. If things get even more serious with Princess Beatrice, she may soon find herself as a step-mother to his child, Wolfie, too.
Engagement talk is ramping up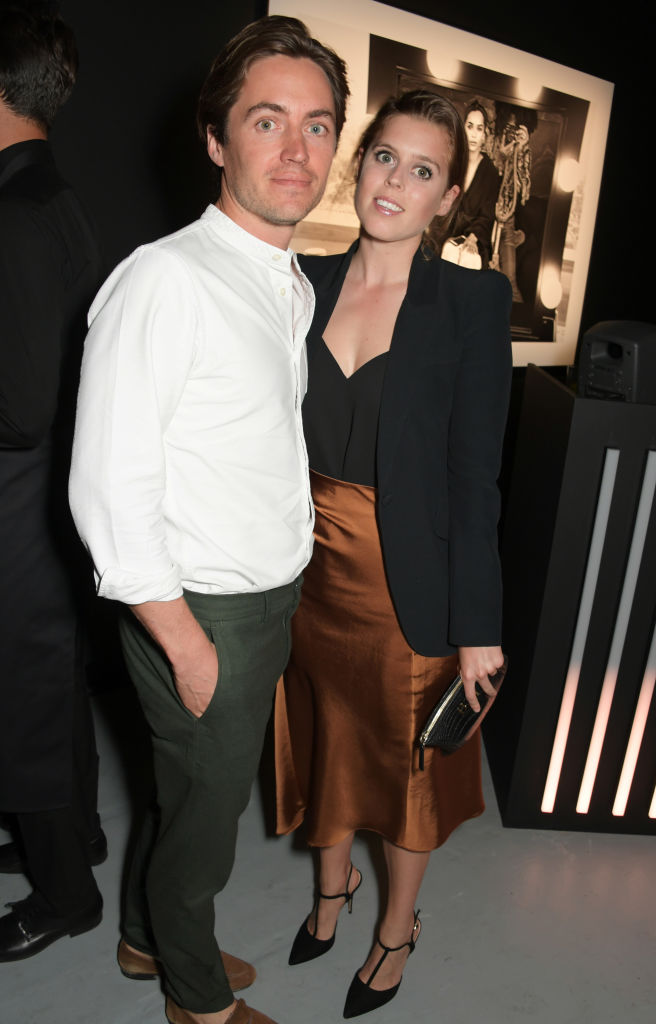 Royal fans have long awaited the day Princess Beatrice would walk down the aisle (especially since her younger sister has already tied the knot). And according to Daily Mail Online, friends of the princess claim an engagement could happen sooner rather than later for Princess Beatrice and Mozzi. After they attended a wedding together, a source told the publication, "People were saying that it won't be long before Bea does the same."
Yet another source told The Sun that fans can expect an engagement for the happy couple later this year, too. Alex Apati from British betting company Ladbrokes said, "Altar-bound Beatrice looks set to be the next Royal to tie the knot and we're now so confident of an announcement this year that we've suspended betting as a result." If Princess Beatrice and Mozzi do indeed get engaged by the end of 2019, The Sun reports that'll be "the fourth high-profile wedding ceremony in under two years," too.
Mozzi has a controversial past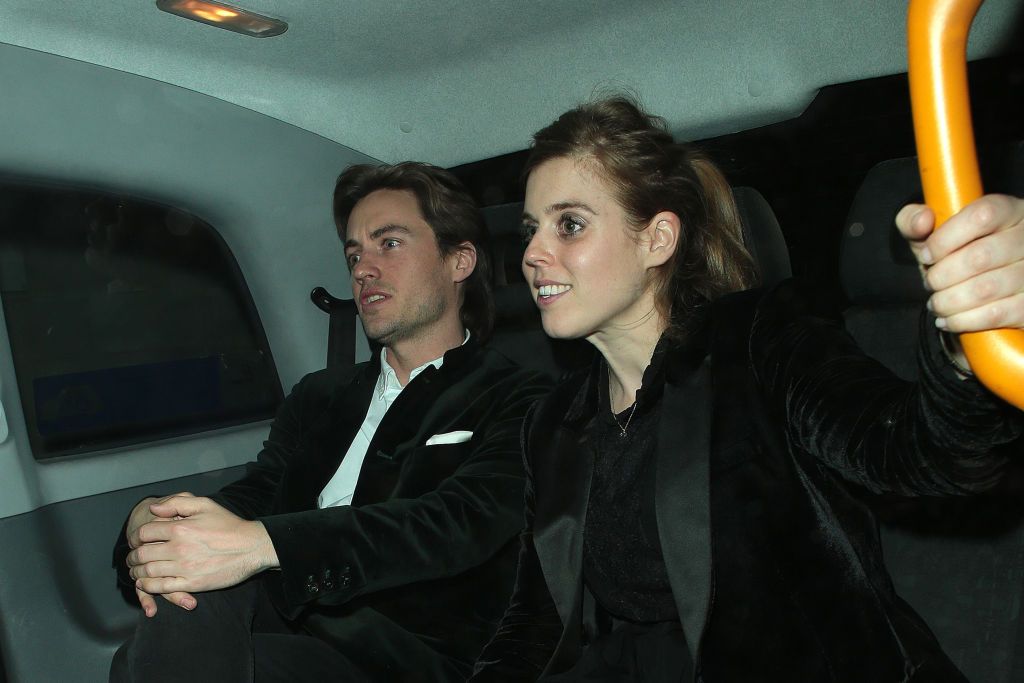 While Mozzi and Princess Beatrice appear to be quite together, it appears he may have some explaining to do in regards to his recent past. According to Radar Online, Mozzi was engaged to Dara Huang for over three years before getting together with the princess. A source told the publication, "He met Beatrice years ago when they were children, but he met her again at the wedding of Eugenie. Even after the romance began he continued to live at the family home with Dara and their child."
As far as Huang's comments are concerned, she has yet to comment on her split with Mozzi. A friend of the ex-couple allegedly added, "Dara has not commented on anything and is refusing to speak to the press. She doesn't want to say anything publicly at this stage. Her only concern is for the welfare of their son."
If the story really is true, we're sure Mozzi has a lot of explaining to do to the royal family. But considering they're no strangers to controversy, perhaps they'll hear him out and accept him should he and Princess Beatrice have an engagement of their own.
Check out Showbiz Cheat Sheet on Facebook!