Did Princess Diana Make Threating Phone Calls to Camilla Parker Bowles?
Prince Charles and Lady Diana Spencer married in 1981 and one year later had their first son, Prince William. In 1984, they welcomed their second child, Prince Harry, and while much of the public then saw them as the perfect royal couple, their marriage was an unhappy union riddled with affairs and scandal.
The Prince and Princess of Wales each had extramarital affairs but it's the one Charles had with Camilla Parker Bowles that seemed to cause the most problems and is blamed for ultimately destroying their marriage. Over the years, there have been accounts and reports about how Diana reacted when she learned about the affair but now a story about the princess threatening Camilla has gained traction online.
Here's more about the threatening phone calls Diana allegedly made to Camilla and what happened when she confronted her husband's lover face to face.
How Diana found out Charles was still seeing Camilla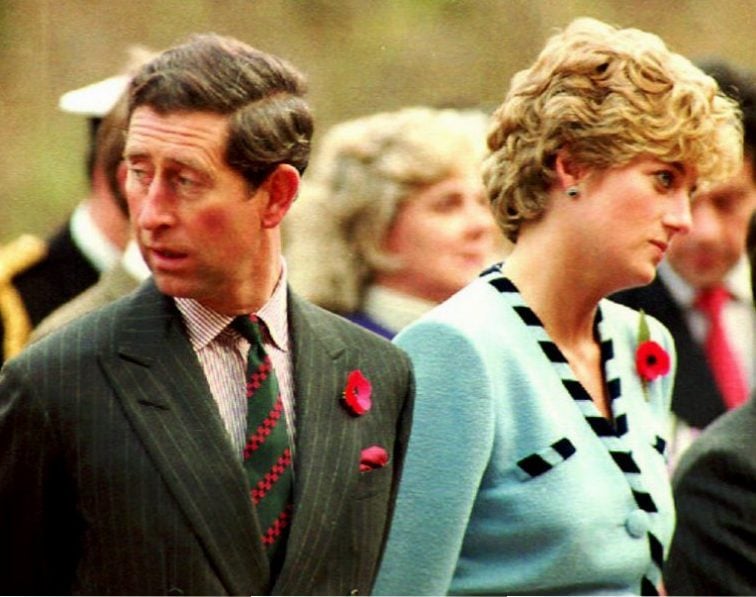 Just before her death, Diana revealed in an interview how she discovered something was still going on between Charles and his former flame after she found out that he bought her a piece of jewelry.
"Someone in his office told me that my husband has had a bracelet made for her," the princess recalled. "I walked into this man's office one day and I said, 'Ooh, what's in that parcel?' And he said 'Oh, you shouldn't look at that'. So I opened it and there was the bracelet … I was devastated, and I said 'Well, he's going to give it to her tonight."
The bracelet was engraved with the letters G and F. The initials stood for Gladys and Fred — the nicknames Charles and Camilla had given one another.
Did the princess threaten Camilla?
In 2017, royal biographer Penny Junor released an excerpt from her book about Camilla titled The Duchess: The Untold Story. In it, Junor claimed that Diana called and threatened her husband's mistress several times.
According to the biography, the princess would call Camilla in the middle of the night and say things like, "'I've sent someone to kill you. They're outside in the garden. Look out the window; can you see them?'"
Junor's information about the alleged calls came from sources close to Camilla. Junor also claimed that Diana would leave "unnerving" messages on other people's answering machines as well. She wrote that the princess left one such message on her private secretary Patrick Jephson's machine saying, "We know where you are, and so does your wife. I know you're being disloyal to me.'"
Jephson has previously admitted that Diana wasn't always easy to work with.
When Diana decided to confront Camilla
While we don't know for certain if Charles' first wife really did call and threaten Camilla, we do know that Diana herself revealed she confronted her face to face at a party in 1989.
The princess decided to show up unannounced at Camilla's sister's birthday party and calculated everything she would say when she got her alone. Diana said she interrupted a conversation between Camilla, Charles, and another man and asked to speak to her.
"I said, 'I know what's going on between you and Charles and I just want you to know that,'" Diana told her, adding that Camilla then replied, "You've got everything you ever wanted. You've got all the men in the world fall in love with you and you've got two beautiful children, what more do you want?'" The princess said, "'I want my husband. I'm sorry I'm in the way … and it must be hell for both of you. But I do know what's going on. Don't treat me like an idiot.'"
After the party, Diana confessed that Charles "was all over me like a bad rash, and I cried like I have never cried before."
In 2005, eight years after her tragic death, Prince Charles and Camilla were married.
Read more: What Was the Scandal Known As 'Camillagate' That Rocked the Royal Family?
Check out The Cheat Sheet on Facebook!