Did Queen Elizabeth Approve Prince Andrew's Disastrous Interview?
It has been a difficult few months for Prince Andrew, the favored son of Queen Elizabeth II and Prince Philip. For weeks, the royal had been dodging questions about his relationship with Jeffrey Epstein, the convicted sex offender who died earlier this fall.
However, in a shockingly unprecedented move, Prince Andrew recently sat down with a British television crew to talk about his alleged friendship with Epstein, his role in Epstein's crimes, and whether or not he has ever done anything improper with young women. The interview was shocking for several reasons, and many are questioning if the palace sanctioned the tell-all conversation.
Read on to learn about Prince Andrew's recent scandal, the BBC interview, and whether or not Queen Elizabeth granted him permission to give such an interview. 
Prince Andrew was connected to Jeffrey Epstein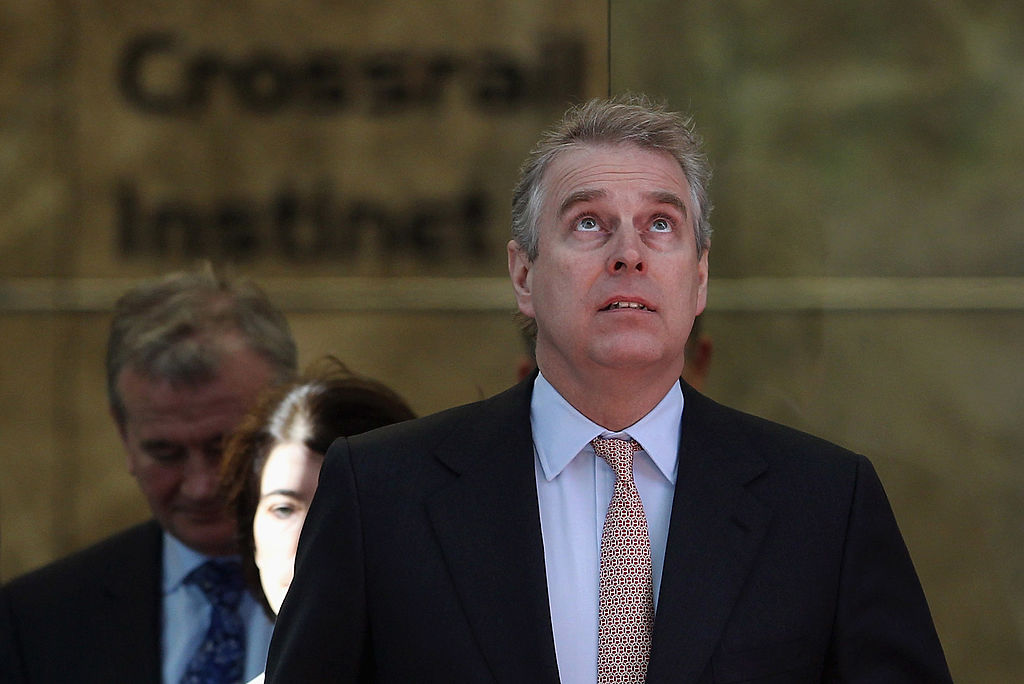 In August 2019, Jeffrey Epstein, the notorious sex offender, was found hanged to death in his jail cell. His death kick-started another round of inquiries into his crimes and those possibly associated with him.
Foremost among these was Prince Andrew, who reportedly had a twenty-year friendship with Epstein. Then, several young women came forward, accusing Prince Andrew of inappropriate behavior. Adding fuel to the fire was the fact that Prince Andrew could be seen in photographs with at least one of these women. 
While Prince Andrew released a statement that proclaimed his innocence, and the palace seemed to be making a show of solidarity by going about business as usual, the general public wasn't convinced. It all seemed a little too grimy, and Prince Andrew's dismissal of his and Epstein's friendship only continued to draw doubts.
What did Prince Andrew say in his interview?
In mid-November, Prince Andrew broke a longstanding royal family tradition of not talking to the press by sitting down for an intimate interview with BBC Newsnight. In the interview, Prince Andrew admitted that he was friends with Epstein, and that the two first met in 1991, but not "close friends."
He also revealed that he would sometimes stay at Epstein's estates when he was traveling but denied that he ever behaved inappropriately with the women accusing him. Furthermore, the royal declared that he had "no memory" of the incriminating photograph of him and one of his accusers ever being taken.
All in all, the interview did little to exonerate the royal, and to many, it only dug the hole that he is in even deeper. In fact, many news outlets blasted the interview as a disastrous public relations move for Prince Andrew, and equated the interview to a "train wreck."
Various reports claimed that Prince Andrew came off as arrogant in the interview and that he seemed to have no empathy at all for Epstein's victims. 
Did the queen approve Prince Andrew's interview?
After the interview was released and the reactions came flooding in, everyone started wondering how the palace (specifically, Queen Elizabeth) felt about it. Surprisingly, reports claim that Queen Elizabeth actually sanctioned the interview and was "on board" with Prince Andrew's attempt to clear his name.
Only days after the interview, the royal family dropped another bombshell when Prince Andrew announced that he would be stepping back from his royal duties for the immediate future. In essence, he will no longer be considered a working royal and is not allowed to represent the royal family at events.
While it is difficult to foresee what the future holds for Prince Andrew, at this point, he seems to have accepted that the public finds his association with Jeffrey Epstein troubling.