Did Robin Wright Get Paid More Than Kevin Spacey for 'House of Cards'?
Netflix's House of Cards is back for its final season, sans Kevin Spacey's nefarious Frank Underwood. The show's star was fired last year after more than a dozen men made allegations of sexual misconduct against him. At least one of the accusers was a production assistant on House of Cards, and other people who worked on the show said the actor contributed to a toxic environment on set, especially for young men.
Though the streaming service gave the disgraced actor the boot, it didn't cancel House of Cards, the political drama that was one of its first original hits. Instead, Netflix decided to carry on, with Underwood's wife Claire (Robin Wright) moving into the lead, and the Oval Office.
How much does Robin Wright get paid on House of Cards?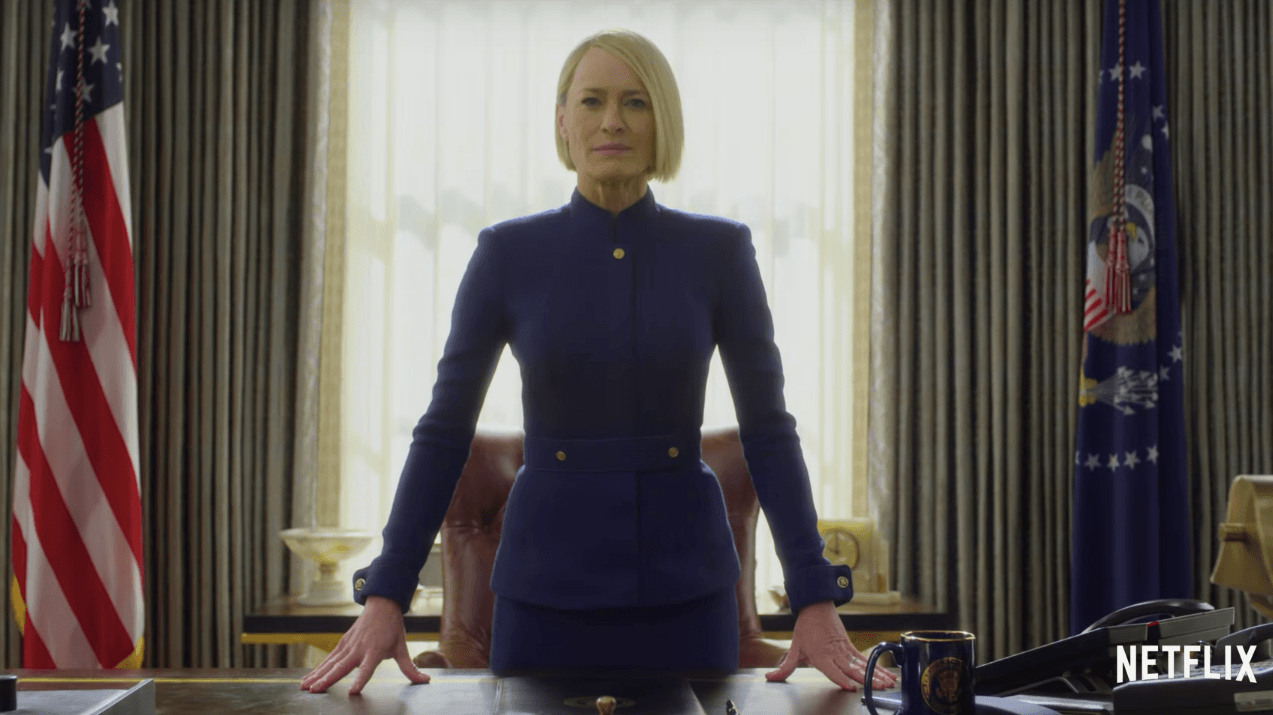 Before Spacey's sexual misconduct became public knowledge, there was another House of Cards scandal. This one involved equal pay. Wright spoke out about how she negotiated for a higher salary after she discovered that she was getting paid less than Spacey, even though her character was just as popular as his, if not more so.
"I was like, 'I want to be paid the same as Kevin,'" she said in 2016. "I was looking at statistics and Claire Underwood's character was more popular than [Frank's] for a period of time. So I capitalized on that moment. I was like, 'You better pay me or I'm going to go public. And they did."
At the time, Spacey was reportedly earning $500,000 per episode, though there were rumors he might get a raise. Even at half-a-million per episode he was still one of the highest paid TV actors on a drama, according to Variety.
Wright was making $5.5 million per season, or roughly $420,000 per episode, according to Forbes.
Did Wright really get a raise?
Though Wright earned accolades because of her fight for pay equity, she may not have gotten the raise she felt she deserved. In 2017, she said in an interview with United Airlines' in-flight magazine, "They told me I was getting a raise. But … I don't think so."
Getting Wright and Spacey the same pay wasn't possible because he was a founding producer, according to the production company. But she was offered other perks to bring her compensation more in line with Spacey's, such as a producer credit and the option to direct episodes. At the time, a source said she might eventually get a production deal that would be better than her co-star's.
What Wright is earning now
Once Spacey left House of Cards, Wright became the show's main star. Chances are, she may have also received a raise. According to some estimates, her salary may have jumped to $9 million per season. With just eight episodes in Season 6, that would put her per-episode salary at roughly $1.12 million.
What firing Spacey cost Netflix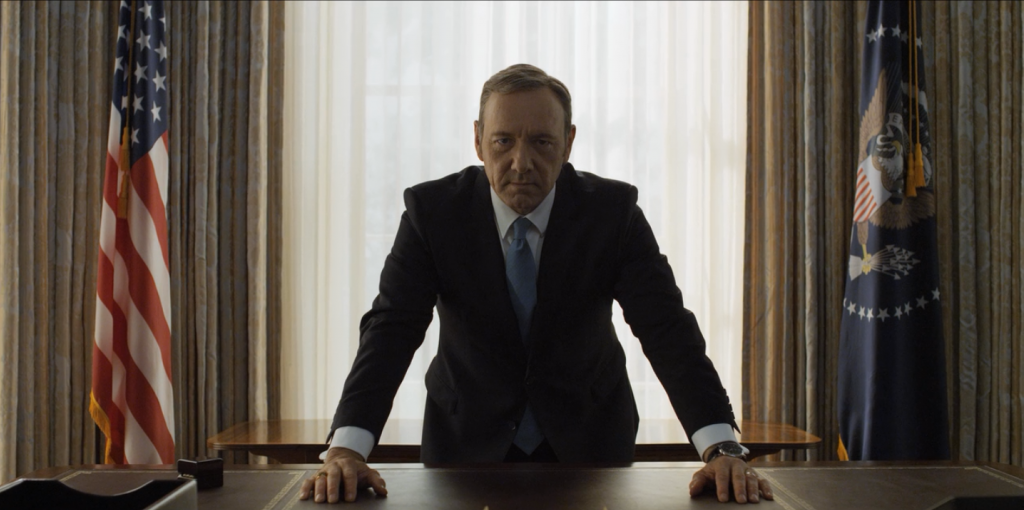 Spacey's departure didn't just mean that Netflix lost the star of one of its biggest shows. The streaming service also took a financial hit. The company lost $39 million in the fourth quarter of 2017, Variety reported. The write-down was related to the Spacey projects that the channel abandoned, included a biopic of the writer Gore Vidal. The company also canceled programs involving Louis CK (who admitted to sexual misconduct) and Danny Masterson (who was accused of rape).