Did Scott Disick Just Reveal the Real Reason Behind His Split With Kourtney Kardashian?
Scott Disick is living his best life these days. The longtime Kardashian insider and father of Kourtney Kardashian's three children has a brand-new TV show on E!: Flip it Like Disick. He is also in a happy, functional relationship with Sofia Richie.
His mental health also seems more stable than it has been for the past several years, and Disick feels comfortable enough to open up to the media about his own inner struggles and problems with past alcohol abuse. Recently, Disick sat down with his ex to discuss their relationship and why the two ended up breaking up for good in 2015.
How long did Scott Disick and Kourtney Kardashian date?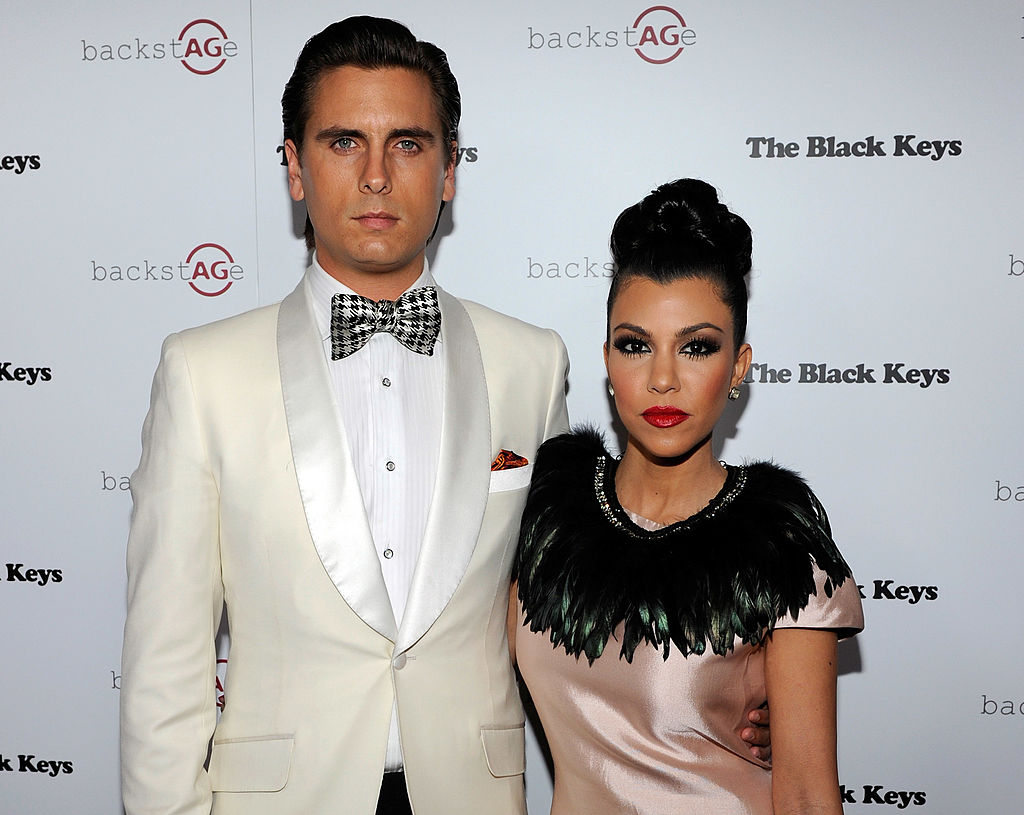 Kardashian, the eldest sibling in the large Kardashian clan, first met Disick in 2006, a year before Keeping Up with the Kardashians premiered on television. They started dating, and when the family's reality show debuted in 2007, viewers were introduced to Disick as Kardashian's stylish, sassy boyfriend. They had a troubled relationship from the start, and the show documented several breakups and makeups before the pair announced that they were expecting a baby in the summer of 2009.
In December 2009, Disick and Kardashian welcomed their son, Mason. They went on to have two more children over the next few years, daughter Penelope in 2012 and son Reign in December 2014. In spite of their three adorable children, Disick and Kardashian never had an easy time of it. They repeatedly dispelled cheating rumors, engagement buzz, and the continued problems caused by Disick's drinking, all chronicled on Keeping Up with the Kardashians.
Why did Scott Disick and Kourtney Kardashian break up?
By the end of 2015, Disick and Kardashian had both thrown in the towel and broken up for good. While the former couple didn't comment at the time as to the exact cause for the dissolution of their romantic relationship, Disick and Kardashian recently gave fans some insight as to why they aren't together anymore.
In an interview on Flip it Like Disick, Disick revealed that he wasn't motivated at the time that he and Kardashian were together and that he was too focused on his image to be really concerned with being a hands-on father. He admits that he was too "insecure" at the time to do things like drive his kids to school. He also claimed that the death of his parents affected him a great deal, which Kardashian acknowledged had really depressed him. All in all, Disick states that he has a "different life now" and that he's happy he and Kardashian are able to co-parent successfully.
Scott Disick is currently dating Sofia Richie
Kardashian moved on shortly after her breakup with Disick, and dated model Younes Bendjima for several years. Disick took a bit longer to find his way after his relationship with Kardashian ended. In late 2017, Disick confirmed his relationship with Richie, the young daughter of Lionel Richie. The romance drew more than a few raised eyebrows, especially considering that Disick is fifteen years older than Richie.
Still, the two have defied the odds and proven that their love is for real. They are still going strong, nearly two years after they first started dating, and Richie reportedly gets along very well with the rest of the Kardashian family. Disick and Richie even go on vacations with Kardashian and the children.
While there's no telling what the future could hold for Richie and Disick, some reports claim that they are considering getting engaged. It's definitely a big change from Disick's life five years ago, and by all accounts, a very positive change.