Did 'Sons of Anarchy' Creator Kurt Sutter Have To Go For 'Mayans MC' To Get A Season 3
Kurt Sutter's 'Sons of Anarchy' spinoff 'Mayans MC' just announced it was picked up for a third season, amid news that Sutter had been fired from FX and Disney.
Mayans MC is moving forward without its creator Kurt Sutter. FX just announced that the popular Sons of Anarchy spin-off has been renewed for a third season, sparking speculation that Sutter's exit is why the show got another season. Now that Sutter is out, his co-creator, Elgin James, will take the lead as the series begins its next chapter.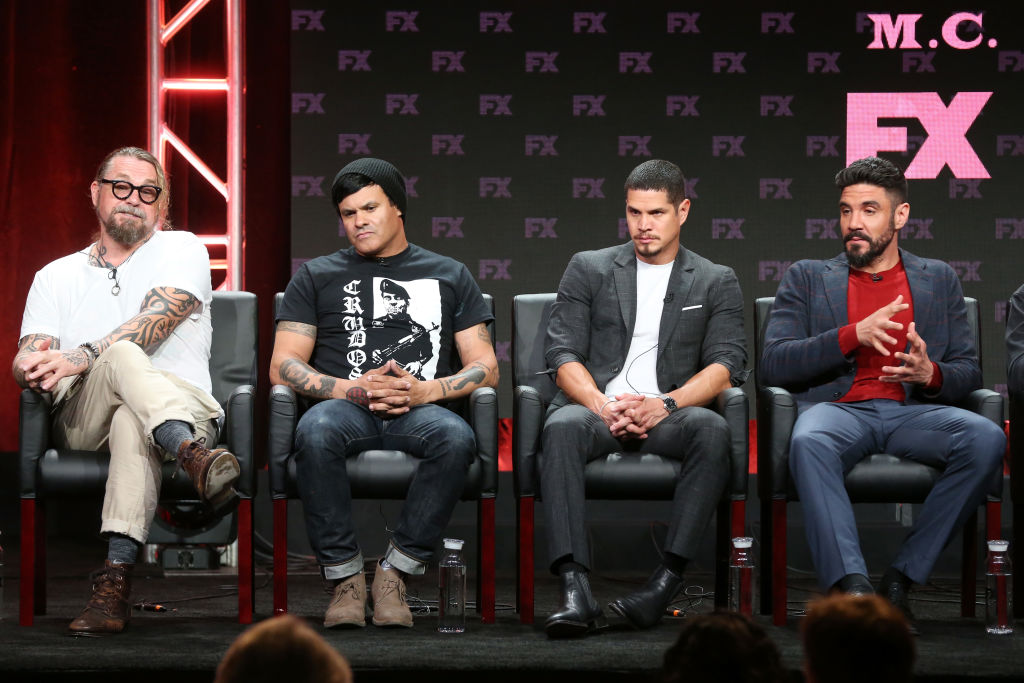 FX announces season 3 of 'Mayans MC'
The president of Fox's original programming department, Nick Grad, confirmed the exciting news about Mayans MC this week. In his official statement, Grad revealed that the network is happy to continue the series, despite the recent drama surrounding Sutter.
"We're happy to continue telling the story of Mayans MC with our partners at Fox 21 and excited that Elgin James has earned the opportunity to become the series' showrunner," Grad shared.
According to TV Line, Grad noted that Sutter is the person who chose Elgin to be his partner in the spin-off. Elgin has been a part of the series since day one and has should have plenty of experience to run things now that Sutter is gone.
The entire cast is expected to return to the show in season 3, which should be out in the fall of next year — as long as there are no delays in production.
The renewal, meanwhile, was fully expected to happen prior to Sutter's firing. The series was averaging well over 4.5 million viewers an episode and was trending upwards. Sutter's exit cast doubt on the future of the franchise, but it's clear that FX wants to continue it without him.
Why was Kurt Sutter fired from 'Mayans MC'?
The news that Disney had fired Sutter from his own series shocked fans to the core. Shortly after the announcement, Sutter published a letter he had written to the cast that explained why he was let go.
In the letter, the Sons of Anarchy creator revealed that he was released after Disney received complaints about his behavior from the cast and crew. It is unclear what Sutter did to initiate the complaints.
Sutter admitted that the atmosphere wasn't always great on the set, but he denied that his abrasive behavior warranted his removal. He did, however, say that he was a complete "dick" to Disney executives, which probably didn't help the situation.
He also confessed that he took a step back from the day-to-day activities during this season of Mayans MC, which proved to be a bad decision. Abandoning the cast and crew left people unhappy and ultimately contributed to the complaints.
Sutter reveals the real reason he was fired
At the end of the day, Sutter's inability to get along with Disney, and one off-color joke that never made it to the screen is what really fast-tracked his exit from the spin-off.
According to Deadline, even Sutter admitted that he stepped on a lot of toes at the studio and did not like how the network was trying to control his series. But what really hurt Sutter was how FX executives Dana Walden and John Landgraf failed to have his back when it mattered most.
"The truth is, the suits wanted me gone. I stepped on toes and bruised egos. And in this Disney regime, I'm dangerous to the wholesome brand," Sutter explained.
In the wake of the firing, fans were left wondering about the future of Mayans MC and what the series would look like without Sutter leading the way.
We now know that Mayans MC will last at least one more season, and who knows how Elgin will handle things moving forward. Hopefully, he can continue the legacy that Sutter started and build on that success.
Did Sutter have to leave for 'Mayans MC' to get a third season?
With Mayans MC getting another season, there has been some speculation that Sutter had to leave in order for Disney to approve season 3.
The studio has not commented on the rumors, though it is possible that Sutter's abrasive behavior was preventing FX and Disney from moving forward with another run. This is especially true if they were receiving complaints from the cast and crew.
Unfortunately, we may never know the truth behind the rumors, though it is interesting that the renewal announcement came right after Sutter was fired.
Whatever the truth, fans are likely happy that Mayans MC isn't getting canceled without Sutter at the helm — even if the next few seasons go in a completely different direction than he imagined.
New episodes of Mayans MC air Tuesday nights on FX.