Did 'Southern Charm' Change the Course of Craig Conover's Career?
When Southern Charm fans first met Craig Conover he was an ambitious young law student on the brink of stating his career as an attorney. He worked at a law firm while trying to balance law school. Then came Southern Charm.
Anyone who has endured law school knows it is no picnic. You are required to read and understand endless material, take brutal tests and ultimately pass the state bar. The fact that Conover was also trying to work while in school was an amazing feat within itself. But when Southern Charm came calling, he couldn't resist joining the show.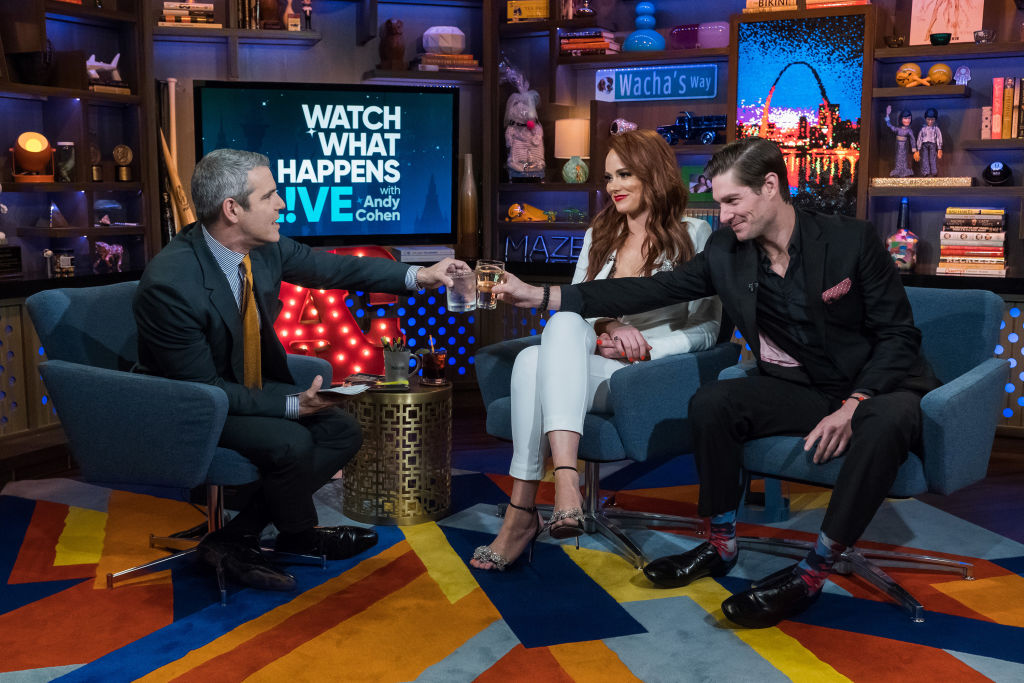 Becoming a cast member set into motion a change of career course. Conover recently chatted with Thinking LSAT podcast about what may have been the turning point in his career.
He 'fell' into Southern Charm
Conover told Thinking LSAT he first connected with Whitney Sudler-Smith, who is a Southern Charm cast member and producer. "Around the beginning of my third year [of law school], I was working at a good firm, I was doing well in my classes, and I got tied up with the television show," Conover explains.
He says he wasn't totally sure about doing the show but thought he should explore the opportunity. "Charleston is a pretty social town too," he says. "Whitney was on the show the first few years and we all became friends. His mom had this huge mansion we'd always wanted to go in. We'd try to sneak into the pool in college. He invited us to hang over there."
Sudler-Smith asked Conover to join Southern Charm as the two became better friends. At the time, Conover thought he could juggle everything at once. "Which clearly didn't work out," he says. "Because in the second year of the show, I had to stop working at the law firm because I was too consumed with the T.V. show. Fortunately, it didn't affect my school work too much, especially in the beginning."
Conover finished school but…
He reveals that although he maintained a regular school schedule and walked in graduation, he never completed his upper-level writing requirement. He adds that the school was suddenly sold and experienced its own controversy during this time too.
The fallout meant that Conover had to jump through a number of hoops to finally earn his diploma. "I didn't have my requirements done and I couldn't take the bar without an actual diploma," he says. Graduating took an additional year as he worked with his school and wrote a new paper to complete his requirements.
Even though he created a new career as a reality television personality, he was determined to finish what he started. "The whole reason I went to law school was that I really enjoyed helping people," he says. "And this is a silly way of putting it, but I like being people's Superman." Instead of heading into a full-time corporate law job, Conover instead now uses his law degree to help orphans in Haiti.
His new business was born from a breakup
Fans rooted for Conover and girlfriend Naomi Olindo to go the distance, but ultimately they separated. Conover seemed visibly sad for quite some time and said he turned to sewing to ease the emptiness. "I had a workshop at my house that my ex-girlfriend and I live in. When we decided to split up, I moved into my new house," he recalls.
At the time Conover was also really into gardening, which he loved while he was with Olindo. Unfortunately, the new place didn't have a garden or a workshop. "I left my workshop but I did have my sewing machine," he says. "I just needed an outlet for my OCD." He wanted to do something creative and recalled learning how to make a pillow when he was younger.
"After making one, I kinda got hooked on it," he shares. "That was my outlet during my breakup. I was just creating stuff and then it kinda turned into a business."
Now he's rocking his own business
Along with cast member Patricia Altschul, Conover introduced his new brand, Sewing Down South. The company offers hats, totes, shirts and of course pillows. "It's here! To everyone that thought it was an April Fools' joke – joke's on you! And to everyone that supported, coached and stood behind me – I can't wait to continue to create with you," Conover shared on Instagram.
Altschul is already putting her signature mark on the new company. "Our @caconover pillows were such a huge success that I decided to collaborate on this festive collection with @willaheart," Altschul wrote. "Aren't they all just fabulous?!? Would love to know your favorites."
Check out The Cheat Sheet on Facebook!