Did 'Spider-Man' Star Tom Holland Just Hint He Wants a Relationship?
The Marvel Cinematic Universe is full of incredible heroes who moviegoers have grown attached to for years — and Spider-Man continues to be a fan favorite. So far, the superhero has been played by three actors in the live-action versions of the films, but it's Tom Holland who has played Spidey more than anyone. And we're happy to see him return to the big screen with Spider-Man: Far From Home.
Not only does Holland make an incredible hero (as well as a very convincing and nerdy Peter Parker), but his co-stars seem to love him as well. Rumors regarding his dating life have run rampant for years, and while he's insisted he's single, he may have just hinted that he's ready for love once again. Here's what he said.
Rumors persist that Tom Holland has been dating Spider-Man co-star Zendaya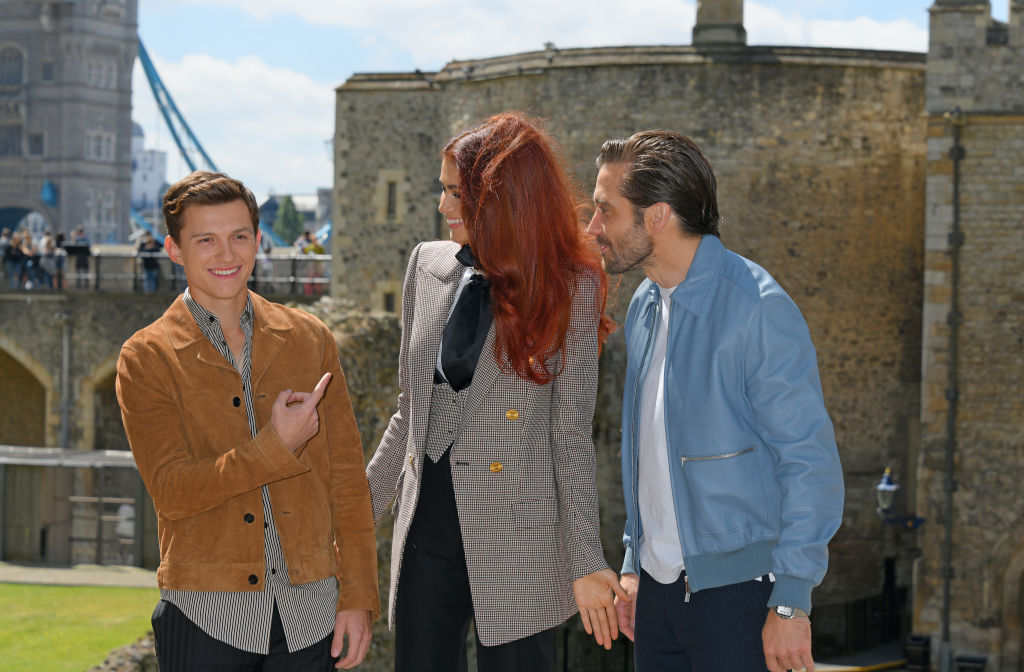 Tom Holland and Zendaya have excellent on-screen chemistry, and they've even talked about their friendship off-screen as well. Zendaya plays Michelle, Peter Parker's love interest in the movie. And not only are they often in scenes together, but we've also seen them land in each other's Instagram photos, proving their friendship is one that extends far beyond just business relations.
Some alleged insiders have even confirmed the two were romantically linked as well. Back in 2017, a source told E! News that the two were definitely dating each other. "They got to know each other while on set. They became friends and started getting romantic a few months ago," the insider claimed. And another source told People, "They've been super careful to keep it private and out of the public eye but they've gone on vacations with each other and try and spend as much time as possible with one another."
The two have joked about the rumors but confirmed they're not true
While alleged insiders claimed to know the truth about Zendaya and Holland, the actors dispelled the rumors completely. Zendaya has stated multiple times, on social media an during interviews, that she and Holland aren't dating each other — and she's even openly joked about their alleged romance on Twitter. "Wait wait…my favorite is when it says we go on vacations together HA! I haven't been on a vacation in years!" she tweeted after People reported an insider claimed she and Holland were taking holidays with each other.
While Holland hasn't joked about the alleged relationship as much as Zendaya, he's also declared he's not romantically with her. In his recent interview with Elle, it was confirmed again that the actor is single.
Did Holland just hint that he may be ready for a relationship?
While he may not be dating Zendaya, that doesn't necessarily mean Holland hasn't put any thought into getting into the dating world. He seems to keep his personal life quite private, but he's still been romantically linked to a few women in the past. And he may have just given a clue during his Elle interview that he'd be open to a romance in the future.
During his interview, he said he's very single and "definitely a relationship person." Holland also added, "I'm not the fleeting type at all; it's not my way of life." Sounds like he'd be a steadfast boyfriend when he does decide to put himself out there.
So, is Holland actively looking for a girlfriend? It doesn't appear so. He has many new film projects lined up aside from all of his press work as Spider-Man, and it was noted in the interview that he's hyper-focused on his career. Unfortunately, hopeful fans may just have to wait until he's less busy with Hollywood.
Check out Showbiz Cheat Sheet on Facebook!