Did Tarek El Moussa and Christina Anstead Betray Their HGTV Fans?
Celebrity endorsements can bring a huge paycheck, but many of the products they're asked to endorse are not quality products. Some stars will carefully vet the endorsements they accept. Unfortunately, others will accept any that comes their way because they're blinded by the money.
Recently Christina Anstead and Tarek El Moussa, ex-spouses who worked together on the HGTV show Flip or Flop, found themselves in hot water after promoting a company that's now under investigation for "misleading" seminars. Here's the story about how they were involved.
Christina Anstead and Tarek El Moussa promoted bogus workshops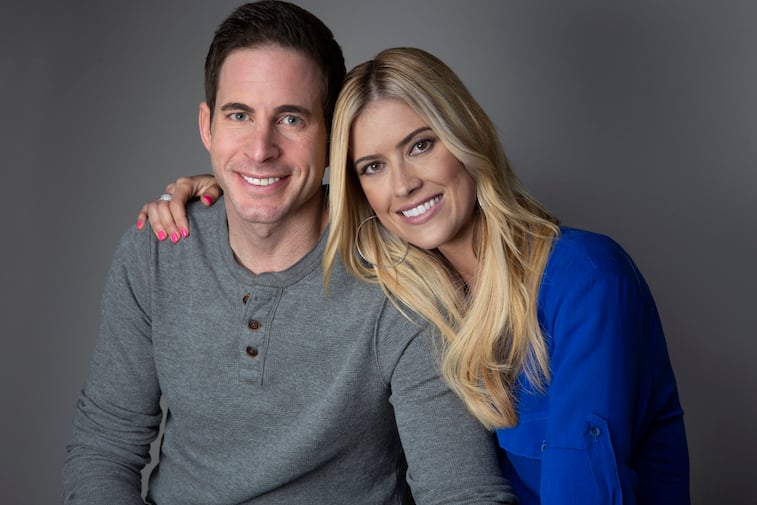 Anstead and El Moussa have been drawing criticism because of their involvement with the company Zurixx LLC. The famous real estate duo encouraged their fans to attend free Zyrixx seminars, which promised to teach the secrets of flipping.
However, once at the seminar, instead of learning anything useful, the attendees were encouraged to sign up for an additional three-day seminar, which cost $1,997.
If an attendee chose to continue, they were then encouraged to increase their credit limits and sign up for additional classes with their new credit lines. From the beginning, the company promised attendees the knowledge to create the career of their dreams and make tons of money in the process. But instead, they received very little practical information and were mostly encouraged to spend more money.
Zurixx's scheme has drawn the attention of the Federal Trade Commission, who is responsible for protecting consumers. The FTC requested that a federal court place a temporary order against Zurixx.
In a statement about the order, Andrew Smith, director of the FTC's Bureau of Consumer Protection, offered the following advice, "When a company tells consumers they have the secret to get rich with little work, we encourage consumers to take a hard look at what's really being offered."
According to the FTC, when consumers complained about Zurixx or the seminars they offered, they were given a refund. However, in order to receive their money back, the customer had to sign an agreement that they wouldn't contact the FTC, submit a complaint to the Better Business Bureau, or leave negative reviews about the company.
Zurixx claims that they're openly working with the agencies involved to improve their business. In a statement reported by The Hollywood Reporter, Zurixx said that their organization anticipates "a positive outcome" as a result of this process.
Christina Anstead and Tarek El Moussa didn't run the workshops themselves
Although Anstead and El Moussa were not directly involved with running the seminars, they did promote and endorse the real estate classes as a way to build a career similar to theirs. Because of their position on TV, viewers often see Anstead and El Moussa as experts and often turn to them for advice, especially El Moussa, who routinely posts tips, advice, and inspirational comments on his social media accounts.
Neither Anstead or El Moussa has commented about the situation publicly yet. And unfortunately, they aren't the only real estate TV stars to be involved with Zurixx. The stars of A&E's Flipping Boston, Peter Souhleris and Dave Seymour had also encouraged their fans to attend the Zurixx workshops.
Will this harm Christina Anstead and Tarek El Moussa's reputation?
If Anstead and El Moussa wish to keep their position as respected real estate professionals, they'll need to apologize to their fans — and soon.
Currently, it appears that the stars were more interested in growing their bank account than actually helping their viewers.
Anstead and El Moussa are both smart individuals. There's no way they didn't know the seminars were a scam — or they didn't look into it thoroughly enough.
Either way, it doesn't put Anstead or El Moussa in a very good light. Unless they tell us otherwise, most people are going to assume they only cared about the money.