Did Taylor Swift Just Hint Her Kim Kardashian Feud Is Finally Over?
Taylor Swift is known for her hit singles, songwriting skills, and celebrity feuds. The 29-year-old always seems to be at odds with at least one person, though these days, she might just be putting an end to some of them.
Swift recently made up with former nemesis Katy Perry and the two seem to be on good terms. As if that is not enough, it looks like Taylor Swift's famous feud with Kim Kardashian could be over as well. Swift might have just hinted at this in a recent interview, so read on below to find out what she said and whether the feud is truly in the past now.
How did the feud between Taylor Swift and Kim Kardashian start?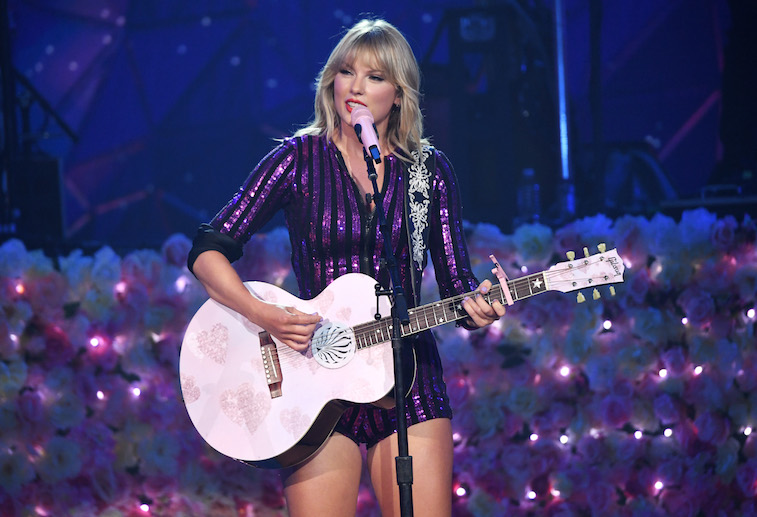 The feud officially started in 2016 when Kim Kardashian's husband, Kanye West, released a song called "Famous." In it, he included references to Swift that said: "I feel like me and Taylor might still have sex / Why? I made that b**** famous."
Swift reacted negatively to the song, saying that she understood that her name would be referenced, but she was not told about the line that included the expletive word.
Her rep also shared that she did not like the "strong misogynistic message" in the lyrics.
Later on, Kardashian clapped back at Swift for trying to be a victim. In an interview with GQ, the reality star said that Swift "totally approved" of the lyrics before wanting to "all of a sudden act like she didn't."
Kardashian also posted a video on to her Snapchat of Kanye West talking on the phone with Swift about his song. She could be heard telling him "go with whatever line you think is better" and thanking him for consulting with her about his lyrics.
Because of this, Kardashian began indirectly calling Swift a snake on social media, though Swift always maintained that she never gave approval for the "b****" line.
The public responded harshly to Swift
Many members of the public took Kardashian and West's side, especially after the release of the infamous video.
Additionally, a lot of onlookers noticed similarities between this feud and Swift's feud with Perry. Perry also took jabs at Swift and called her out for always trying to act like a victim. "Watch out for the Regina George in sheep's clothing…," Perry once tweeted.
People everywhere were calling Swift a snake and telling social media followers to "cancel" the singer.
What did Swift recently say about the feud with Kardashian?
In a recent issue of Vogue, Swift decided to speak out about the feud from three years ago and how it has affected her life.
The 29-year-old called it "a very isolating experience." She shared: "I don't think there are that many people who can actually understand what it's like to have millions of people hate you very loudly."
Swift also called out the internet's "cancel culture" where publicly shaming someone is encouraged. She made it known that it is very hurtful to be on the other side.
"When you say someone is canceled, it's not a TV show," she said. "It's a human being. You're sending mass amounts of messaging to this person to either shut up, disappear, or it could also be perceived as, kill yourself."
In any case, the feud with Kardashian and West forced Swift to re-examine her life. The star revealed she "needed to restructure my life because it felt completely out of control."
She channeled her emotions about the experience into music, sharing: "It was the only way I could preserve my mental health and also tell the story of what it's like to go through something so humiliating."
Although Swift did not specifically say whether the feud is completely done for, Kardashian did tell Andy Cohen earlier this year that she was "over it" and "we've all moved on."