Did 'Teen Mom 2' Star Kailyn Lowry Just Get Engaged?
The ladies of the MTV show Teen Mom 2 have been sharing the ups and downs in their lives with viewers for several seasons. After seeing their personal stories unfold week after week, fans feel like they've gotten to know each cast member. So when reports surfaced on the internet that Kailyn Lowry dropped engagement news, fans were shocked since they weren't even sure she was seeing anyone.
Here's what Lowry just revealed about having a ring on her finger and being married again. Plus, what one of her exes may finally be over.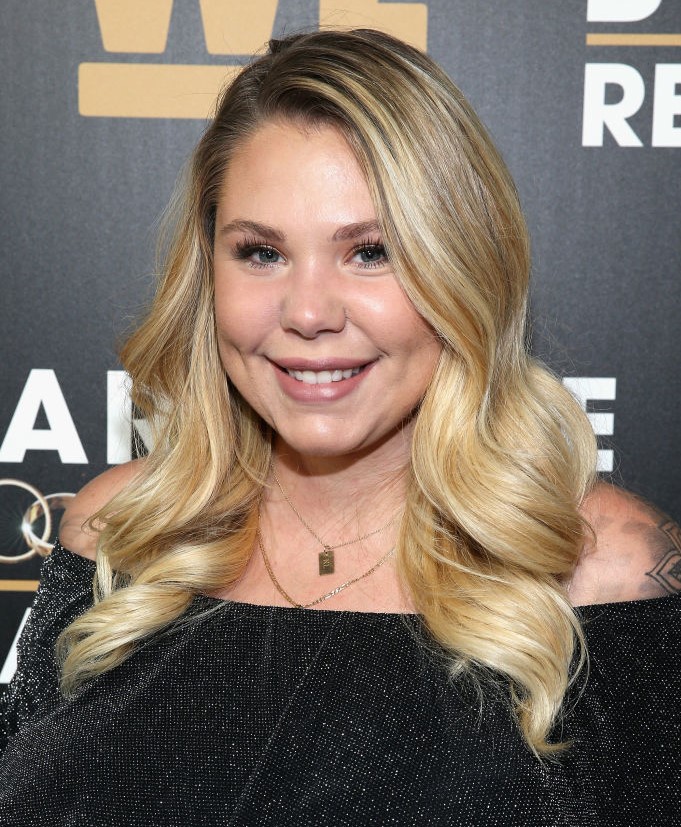 What Lowry just admitted about having a ring on her finger
Lowry is not engaged at the moment but she did make an engagement announcement to her followers by tweeting that she won't get pregnant again unless it's with someone who she is going to walk down the aisle with.
On Oct. 20, the A Letter of Love author responded to one of her followers who tweeted, "had a dream that [Kail] was pregnant with another boy."
Lowry joked at first and wrote, "It's a girl" before clarifying that she was only kidding and revealed that she isn't going to have any more children "until there's a ring on my finger."
Lowry said she's ready to be married again
The reality star, who has three children Issac, Lincoln, and Lux, was previously married to Lincoln's father, Javi Marroquin. The former couple tied the knot in 2012, but they divorced in 2016.
While things didn't work with Marroquin, Lowry isn't closing the door on the possibility of getting hitched again. In fact, last month she took to social media saying that she feels she "ready" to give marriage another shot.
"I'm ready to be a wife & be with my best friend forever," she wrote.
Prior to Lowry's announcement that she won't get pregnant again without being engaged, she said she would have considered having another child with Lux's father, Chris Lopez.
"Before I got pregnant with Lux and had multiple miscarriages, my doctor told me I should be thankful that I have two healthy boys and what's meant to be will be," Lowry told Us Weekly in 2018. "I kind of have that perspective now. In my book, I said that Lux will probably be my last child. I would definitely have more, but I also know that my life isn't really set up for another right now. Ideally, I would have liked Chris to be the father of my next child."
Her ex is over their drama?
Speaking of Lopez, some fans think that he is declaring that he's over his drama with his son's mother following his recent Instagram story.
A day after Lowry's revelation about not having any more kids without a ring, Lopez posted: "Real growth starts when you are tired of your own s**t," with a picture of Jeremy Allen White playing his Lip Gallagher character in Shameless. 
Fans believe Lopez could have been referring to his beef with Lowry about not wanting Lux to be filmed for the show.
Check out Showbiz Cheat Sheet on Facebook!