Did 'The Hills: New Beginnings' Cast See Brody Jenner and Kaitlynn Carter's Split Coming?
It's been a few weeks since it was confirmed that Brody Jenner and Kaitlynn Carter called it quits and more details about relationship continue to come to light.
For the last few months, The Hills: New Beginnings cast have actually had their reservations about Jenner and Carter's relationship and some are even surprised their marriage lasted as long as it did.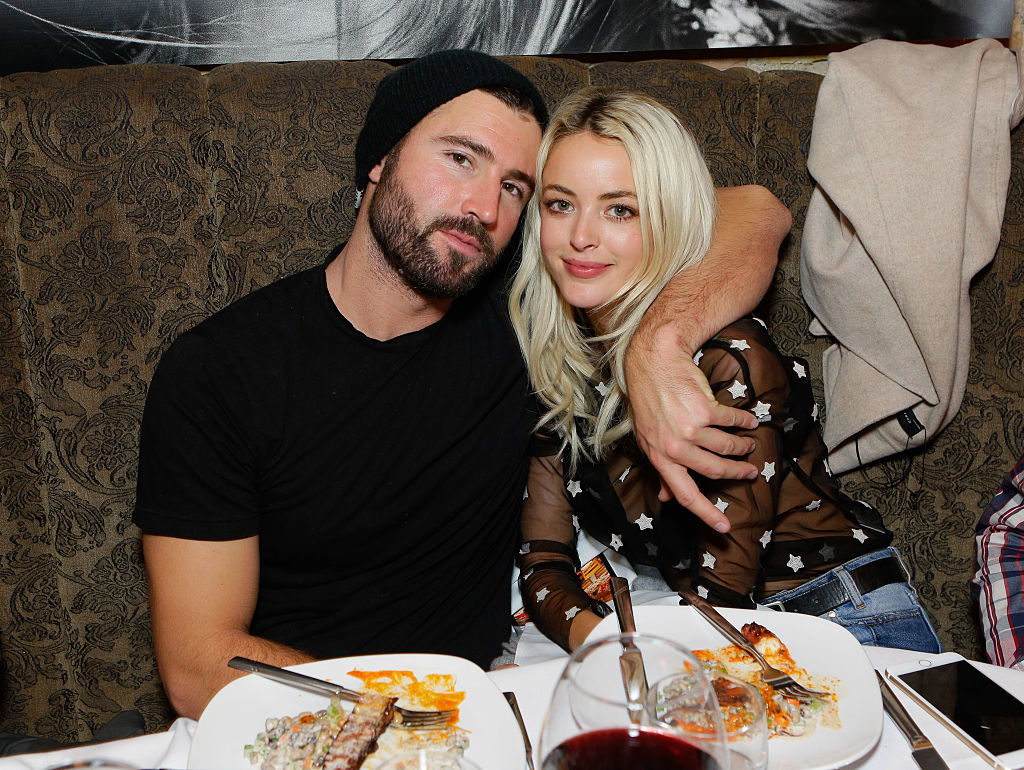 While many of us are still trying to wrap our heads around Jenner and Carter's recent split, it turns out that their castmates weren't shocked at all by the news.
Some cast members have questioned the couple's marriage
Though many can agree that Brody Jenner and Kaitlynn Carter's breakup took us completely by surprise, it turns out that some people have been questioning the couple's relationship for a while now.
In a brand new revelation, it has been revealed that The Hills: New Beginnings cast has had their reservations about the reality stars' relationship for many different reasons.
It turns out that some cast members were lead to believe that Jenner and Carter were in a polyamorous relationship which caused their marriage to be heavily questioned.
"Come to find out, I'm hearing people were talking about me and Brody and our personal life, saying that we have an open relationship," Kaitlynn said in a promo clip for an upcoming episode of The Hills: New Beginnings.
The clip then shows a flashback of her and Brody on a FaceTime call with Stephanie Pratt, who shared that some people had been wondering if they're polyamorous or not.
"She's just, like, asking about your relationship," Stephanie said during the FaceTime call. "She's like, 'I don't know. Isn't there someone else, like, involved?'"
Later on in the clip, Carter elaborated on everyone's suspicions during her confessional explaining that she and Jenner aren't strangers to doing out of the box activities during their younger days.
"When Brody and I first were together, we were young, we were crazy, we were, like, you know, basically just trying to have the time of our lives," she explained. "So we did a lot of things in our relationship that, you know, I certainly wouldn't say I regret, but the level of gossip that I feel happens in the group— it just makes me angry."
Ashley Wahler admitted to not seeing their relationship lasting
Though Brody Jenner and Kaitlynn Carter's possible polyamorous relationship wasn't the cause of their split, the couple's castmates still saw issues within their marriage.
While speaking with Access Hollywood, Jenner and Carter's The Hills: New Beginnings co-star, Ashley Wahler, gave some surprising insight into the couple's relationship.
One of which included Wahler sharing that the couple was actually close friends with Miley Cyrus and Liam Hemsworth long before the two women were spotted kissing in Italy.
"I have had a lot of conversations with Kaitlynn during the season and her and Miley and Liam and Brody would always hang out together," the reality star shared. "So I know they've been friends for a long time."
In addition to confirming that Jenner and Carter's friendship with Cyrus and Hemsworth, Wahler also admitted that she saw the couple's relationship coming to an end early on.
"Definitely, I hate to say definitely, because I respect everybody's relationship, but I will say, there are a lot of things that people did not get to see, that happened on camera, that they didn't necessarily show," Wahler shared." I think everybody in the cast kind of knew that it was not going to work out."