Did The Lone Ranger's Failure Endanger Future Films?
The Walt Disney Co.'s (NYSE:DIS) The Lone Ranger is set to become one of the summer's biggest box office flops, as it is estimated to bring in just $45 million during the July 4th holiday period from Wednesday through Sunday. The $225 million film was thoroughly  dominated by Comcast Corp.'s (NASDAQ:CMCSA) animated Universal film Despicable Me 2, which made an estimated $142.1 million in the same period on a budget of only $76 million. The enormous box office disaster of The Lone Ranger is leading many to speculate what the future of Hollywood filmmaking will look like.
Last month, George Lucas and Steven Spielberg predicted the "implosion" of the film industry due to Hollywood's recent focus on blockbusters — or "tentpole" films as they've come to be known. "There's going to be an implosion where three or four or maybe even a half-dozen megabudget movies are going to go crashing into the ground, and that's going to change the paradigm," Spielberg explained.
The idea is that while there have been various big-budget flops, they have have been spread out enough so that the damage was mitigated through time. Disney's 2012 sci-fi blockbuster John Carter was one of the biggest flops of all-time, but the film did not ultimately have a huge impact on Disney as they've since had enormous success with The Avengers and other films. The question is: what if two films like John Carter and The Lone Ranger were released around the same time and performed similarly?
Lucas and Spielberg believe it could bring an entire studio down.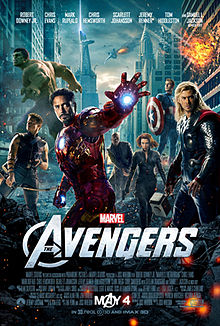 Last year's John Carter  is an example of a film you're not likely to see again: a blockbuster film that isn't pre-marketed as a franchise. If you're starting to get frustrated with how many franchises there are out there, you ain't seen nothin' yet. If Hollywood was already weary of putting money into something without solid brand recognition, it's unlikely to ever happen again after John Carter's box office performance and given how the The Lone Ranger is turning out. In the future, the franchise is likely to be king.
Studios are already stockpiling franchises that they hope will protect them from catastrophic losses. Disney is the franchise mogul at the moment, despite its missteps with The Lone Ranger and John Carter. Along with the highly lucrative Marvel properties, Disney also acquired Star Wars in November to go along with the Muppets and Pixar brands.
Paramount, which is owned by Viacom Inc. (NASDAQ:VIA), has Star Trek and Mission Impossible; Warner Bros., owned by Time Warner Inc. (NYSE:TWX), has Lord of the Rings, Batman, and Superman.
Given the ways things are building, Lucas and Spielberg's premonition doesn't seem so farfetched. The system feels unsustainable — it just doesn't feel as if franchises can keep popping up without slowly losing their audience appeal. However, the way new modes of entertainment are evolving, it might simply be a case of the studios grasping at a dying system.
With Netflix (NASDAQ:NFLX) already having success in original programming and similar service providers like Amazon.com (NASDAQ:AMZN) preparing to launch similar original content, perhaps its time the studios get with the times before they implode.
Don't Miss: Iger's Term in Disney's Top Job Extended.