Did 'The Voice' Coaches Blake Shelton and Gwen Stefani Know Each Other's Music Before Dating?
Blake Shelton and Gwen Stefani have very different audiences so when they started dating it was unexpected. Some may wonder if they knew about each other's music before dating. Well, here is what they said about getting to know each other's music and more.
Blake Shelton and Gwen Stefani fell in love after working together on The Voice
Gwen Stefani joined The Voice in Season 7. The funny thing is she admitted to being more excited to meet Pharrell Williams at the time. News broke that Stefani was getting a divorce from Gavin Rossdale. The same thing came out about Blake Shelton and Miranda Lambert's marriage.
Stefani and Shelton bonded over that and eventually fell in love. It was pretty obvious that the singers are very different and were therefore not on each other's radar.
"I didn't even know that Blake Shelton existed in the world! I had no idea," Stefani said Late Night with Seth Meyers. Some may wonder if they even knew each other's music before they dated.
They didn't know each other's music very well before
The couple seemed like an odd one at first given Shelton is country and Stefani is pop. They didn't know each other's music very well at first either.
"Yes, that's safe to assume but the difference is she genuinely had to, outside maybe a couple of songs I had that she had heard, she really had to like start learning," revealed Shelton.
"I didn't think I knew much of her music until you go to one of her shows," he continued. The country artist revealed that once when he was driving to pick Stefani up from the airport he was listening to music on the radio. He heard "It's My Life" by No Doubt and recognized her voice and revealed, "Holy hell, I didn't know Gwen sang that song." He added, "I always known 'Hey Baby' I didn't know she sang that freaking song."
Stefani also admitted that she didn't know what Shelton's voice sounded like for some time. "He sent me this song in an email, and I was so scared because at that point I really didn't know even what his voice really sounded like," she said. "Like, I'd heard it on the show, but I wasn't paying attention. I was like, 'Whatever, country guy's on. When's Pharrell coming on?'"
The couple has since released music together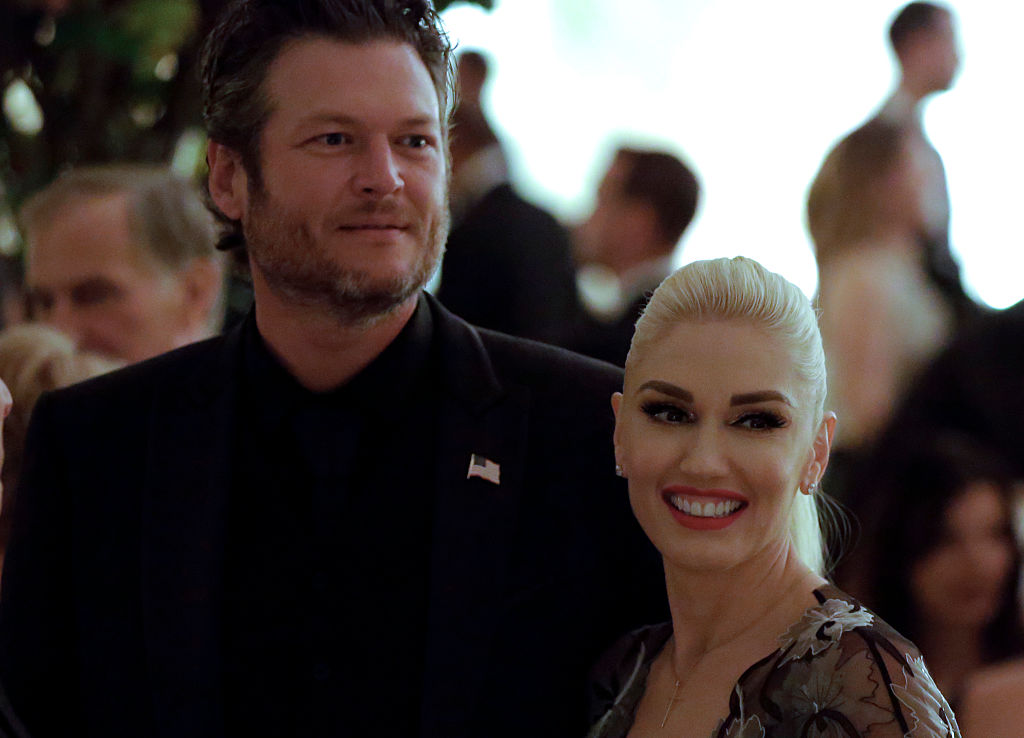 Their love has led them to creating new music together. That includes their Christmas song, "You Make It Feel Like Christmas" and "Go Ahead And Break My Heart." The couple co-wrote the latter song together.
"I think Gwen has a smaller circle too when it comes to writing, and the fact that we went there that early as we were getting to know each other, it's just remarkable," Shelton told People. "As different as we are musically, we're a fan of the same type of songs. We have these playlists that we send each other that are stuff that we loved growing up and they're so similar, so I think it made it easy for us to collaborate."
The couple now seems pretty familiar with each other's work after some time of learning.