Did Tom Holland Just Leak That a Spider-Man and Venom Movie Is Happening?
The character of Spider-Man is big news these days, not all of it exciting for Marvel fans. Recently, it was announced that Sony and Marvel Studios would no longer be working together on new films for Spider-Man, with the iconic web-slinger returning home to Sony for good. Fans are in an uproar over the situation, which has dominated headlines for the past few days.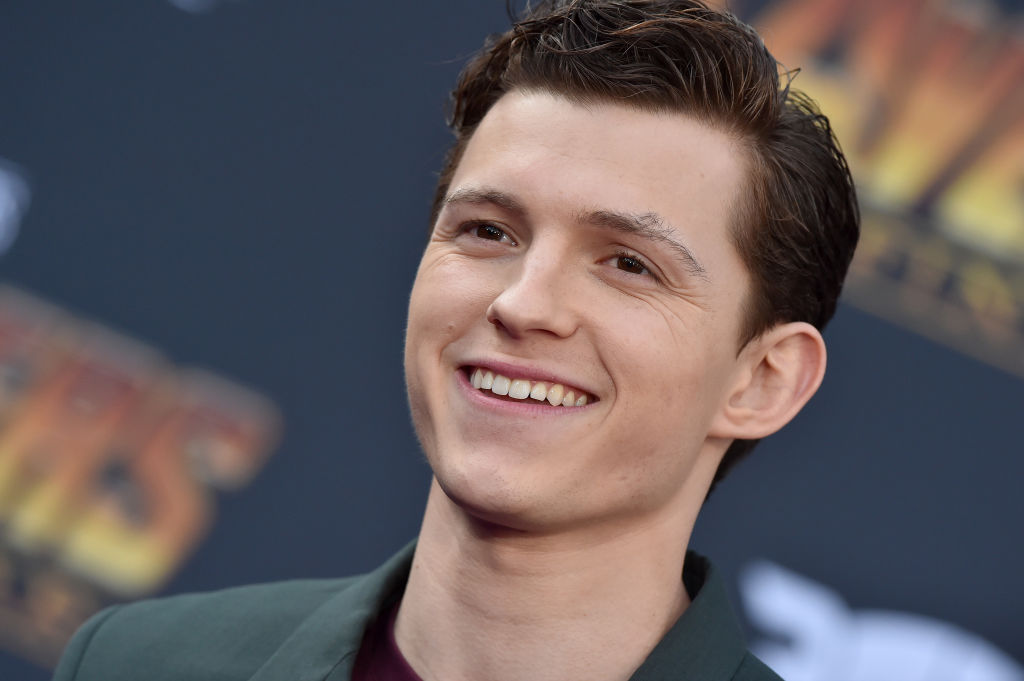 However, Spider-Man himself, Tom Holland, recently spoke out, and he not only assured fans that Spider-Man is not going anywhere, but could be returning to the big screen opposite another huge Marvel character.
Tom Holland will continue to play Spider-Man
Tom Holland started acting on stage when he was very young, eventually transitioning to film and television roles. The young actor had barely begun to make a name for himself when he got the role of a lifetime.
In the spring of 2015, it was announced Tom Holland would be donning the Spider-Man suit, and taking over the character that had previously been played by the likes of Tobey Maguire and Andrew Garfield. He made his first appearance as the character in the 2016 film, Captain America: Civil War. Although his appearance in the movie was relatively brief, Holland made a big impression on audiences.
In July 2017, Spider-Man: Homecoming was released. Tom Holland was praised for his believable, fun turn as Peter Parker, and fans couldn't wait to see when their favorite superhero would show up next. He's since played Spider-Man three additional times – in Avengers: Infinity War, Avengers: Endgame, and Spider-Man: Far From Home. Although fans were concerned that with the Spider-Man license returning to Sony, Holland wouldn't be playing the character anymore, recently the actor spoke out, setting that record straight by stating that not only was he still contracted to play the character but that some truly big things are in the works.
Tom Holland has been known to leak plot details
Tom Holland has a history for having loose lips. That is, he has spoiled major movie secrets in the past while promoting Marvel films. In the past, he has spoiled the name of films, revealed that the Spider-Man movies would be a trilogy, and even let Avengers: Endgame secrets slip prior to a major screening of the blockbuster film. While his tendency to talk too much has become something of a joke among fans, studio executives are probably not so amused.
Holland might have hinted at a major movie deal
In a recent interview with Holland, the actor spoke about the future of Spider-Man, revealing the next installment in the series is going to be something "really special" and there are all kinds of ideas in the works about how to make the film "bigger" and truly amazing. Holland also let slip the fact that the next film could be a "crossover" with new characters brought into it. Given Holland's history of revealing plot points, fans jumped on his words as a sign that the newest Spider-Man film could likely be a Venom crossover.
To give some context, fans have been asking for a new Venom film for months, following the release of 2018's Venom, starring Tom Hardy as the title character. Specifically, comic book fans want a movie featuring Venom and Spider-Man, believing the character's interactions would provide for top-notch entertainment. While Marvel Studios head Kevin Feige put the ball in Sony's court when asked, Holland's interview, where he referenced a possible crossover, has started the buzz again.
Fans will have to wait and watch to see what happens with Spider-Man in the next few months – but this news could provide the glimmer of excitement that superhero fans have been hoping for!