Did Wendy Williams' Husband Really Cheat on Her?
Wendy Williams has been entertaining the masses on her self-titled talk show, The Wendy Williams, show since 2008. The celebrity gossip show has hopped from network to network, but Williams rarely missed a beat, until recently. The hosting extraordinaire took a hiatus to focus on her health. Williams was dealing with medical problems related to Graves Diseases and needed to nurse an injured shoulder.
Despite Williams' hiatus, her name still made its way along the grapevine. Apparently, reports of her husband cheating on her were making their rounds through the media. So when The Wendy Williams Show welcomed its queen home, she shed some light on the subject.
What's being said about Wendy Williams' husband?
Wendy Williams is married to producer Kevin Hunter. The two have been dating for 28 years; married for 25. That's a long time to be with one person, so it's no surprise that some infidelity rumors have been making their rounds. The most recent debacle resurfaced in 2017 and involved a massage therapist by the name of Sharina Hudson.
Allegedly, Hunter has been leading the ultimate double life between the two women. It isn't just a one night stand either. Sources say that Hunter has been involved with Hudson for over a decade. That basically equates to half of the marriage he's had with his wife! It doesn't end there though. He allegedly purchased a $765,000 home for his mistress just 10 miles away from the home he shares with Williams.
The proverbial icing on the cake — he splits his time being a family man with Williams and shacking it up with his side chick who has a ring of her own and is pregnant! Though that doesn't mean either belongs to Hunter, it has certainly raised eyebrows.
This isn't the first time Hunter's "mistress" had made the tabloids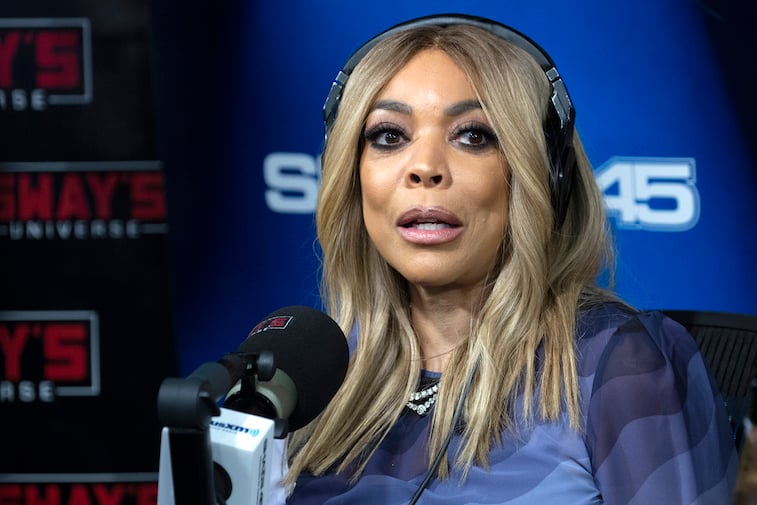 The initial rumors about infidelity surfaced right after their son was born in 2000. That means she's been dealing with hearing about her husband cheating on her for almost a decade. That's a long time to hold one's tongue, especially since Williams is known to speak her mind; no holds barred. In 2013 she did open up just a bit to Vlad TV. In the interview she said:
"If you told me when I was 25 years old or 30 years old that I would stay around for a cheater, I would have been like you are lying. I've got way too much to offer a man to stick around for him cheating on me. At that particular time, I had my career in radio, I was making a great salary, I had vacation property of my very own and the world was my oyster, so I definitely thought I wasn't staying around for some cheating. But I did and I don't regret it."
You have to admit, that does sound like she is well aware of her husband cheating, but it still isn't a concrete yes or no.
Hunter was also sued in 2008 for sexual harassment
In 2008, Nicole Spence, a talent booker for The Wendy Williams Experience, accused Hunter of demanding sex from her on not just one, but numerous occasions. She also claimed that he verbally and physically assaulted Williams on company grounds, creating a hostile work environment. Spence filed a sexual harassment lawsuit against Williams, Hunter, and Inner City Broadcasting Corporation to back her claims. Williams adamantly denied the credibility of the allegations and the case was ultimately dismissed with prejudice (aka it can't be reopened).
What does Wendy Williams have to say about the rumors resurfacing?
Williams made it a point to handle the situation gracefully after her eight-week break. First, she makes sure to call herself Wendy Hunter. A simple approach that says volumes. From there she touches on how long she's been with her husband and states, not a shred of doubt in her voice, that she has no intention to leave her husband.
Williams even showed her fans a picture of them together back in the day. The talk show host mentioned that her hubby got with her before she was plastic surgery perfect. According to her, they are very much in love and like other marriages, they experience the ebb and flow of good and bad times. Williams ended things by telling the public to keep their questions about her marriage to themselves … unless her ring isn't on. But as far as she's concerned, her wedding ring isn't going anywhere — ever.