Did Wendy Williams Know About Ex Kevin Hunter's Secret Life?
News of a secret baby and a long affair shocked the world. When her husband was outed as an adulterer, talk show host Wendy Williams quickly filed for divorce.
But is it possible that she knew about Kevin Hunter's mistress for years? If so, why would she stick around until the media found out? The answer may surprise you.
Wendy Williams knew about her husband's affair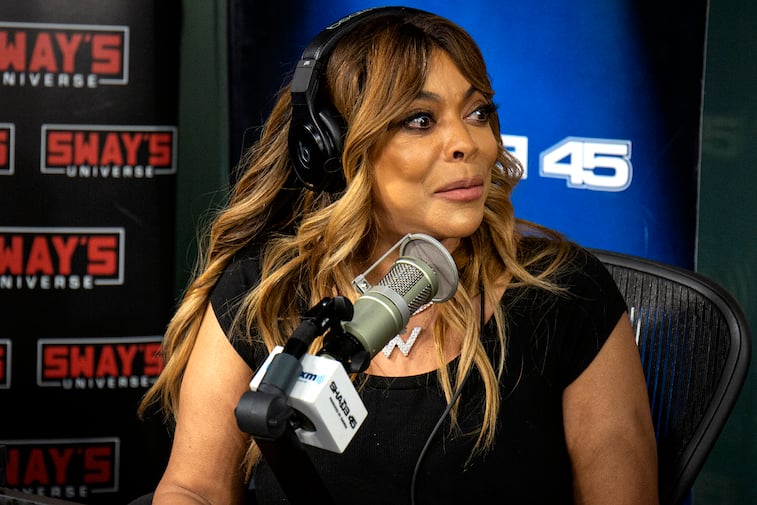 After over 20 years of marriage, Williams filed for divorce from Hunter last April. While Williams focused on her addiction problems at a sober living house, the news broke that Hunter had a mistress, and she had just given birth to his baby.
As it turns out, Williams may have known about Hunter's affair long before it became public. A source told People that Hunter has been stepping out on his wife for over 15 years, and she's known about it for a long time.
There's even evidence that Williams knew about Hunter's other lovers. In her 2001 memoir Wendy's Got The Heat, she gave details of her husband's first affair.
"My women's intuition kicked in and I knew he was on the phone with a lover," Williams wrote, "I wanted to kill him. I mean really kill him."
Her memoir chronicles the story of how Williams hired a private investigator to find out who the woman was. "I needed to know if she was in love? Was he in love?" she wrote.
In 2017, Williams again had to face allegations that her husband wasn't faithful. A report surfaced that Hunter had been seeing Sharina Hudson for over 10 years, the same woman who would later have his baby.
But at that time, Williams decided to stick by her man. She made a statement on The Wendy Williams Show that she would continue to work through her problems with Hunter and stay with the marriage.
Why didn't Williams leave sooner?
But if Williams knew about Hunter's affair, why would she stay with him for so long? The answer may be the couple's 19-year-old son, Kevin Hunter Jr.
In an interview with SiriusXM's Radio Andy, Williams explained the delay in her reaction.
"I had to get my ducks in a row," she said. "I knew a lot of things for years, but my son was at home. It wasn't fair to him. I'm not going to grab his hand and flee the scenes and move zip codes. Now he has to move high schools and stuff like that- he's just making friends."
Williams thought the best thing for her son would be a stable home, but if that's the case, then why, after all these years, did she finally decide to make a change? What's different now?
"Now he's away at college," Williams explained, "and the person I am now is very single because he's not living with me. He goes to school in Miami."
Williams is finally living her best life
Now that Williams has finally rid herself of the unhealthy marriage, she's enjoying the single life. On her talk show, Williams admitted that she was "rediscovering [her] love of men." She's been seen out with several guys lately, and Williams seems happy with her situation. "I'm reclaiming my life," she said.
Despite the tensions between them, Williams explained during her Radio Andy interview that she still cares for Hunter. "I still have love for him and I wish him the best in his new life with his new family." We suppose after more than 20 years together, there's bound to still be feelings. You don't spend that much time with someone unless you truly care about them.