Did You Catch These Secrets in the 'It: Chapter 2' Trailer?
Legend has it that Pennywise revisits Derry, Maine every 27 years to wreak havoc on its unwitting denizens. This time, the Loser's Club return as adults, to try and put an end to the clown. And with the It: Chapter 2 trailer recently released, fans are ready for Pennywise to scare them stiff.

Of course, movie trailers are a hotbed for fan speculation. Every little detail tends to get picked apart and analyzed as fans wonder what they can expect. But sometimes that attention to detail is justified, and all of those little secrets build up the hype. The same holds true for It: Chapter 2. Horror fans are scrambling to gather every little secret detail in the trailer, and piece together an idea of what the new movie going to look like. Here's your cheat sheet to the details and clues you might have missed.

In the Marsh residence
In case you haven't seen it yet, you can find the trailer here. The majority of the trailer focuses on Bev spending some time revisiting her old home and interacting with the elderly woman who now lives there. Those with sharp eyes may have noticed that, when Bev opens the door, it still seems to be labeled "Marsh." It looks like Bev's past is coming back to haunt her.

As things grow stranger around her, Bev begins to realize that not everything is right in her old home. Some It fans may recall that Bev is deeply afraid of the witch in "Hansel and Gretel." There's been some speculation that the elderly woman is meant to be witchlike, and that her reference to baking cookies in the oven is meant to be similar to the witch from the fable.

Astute watcher will also notice the wound on the elderly woman's chest, and how it corresponds with the wound Mike gave Pennywise when he stabbed the creature with a fence post.

Revisiting Bev's trauma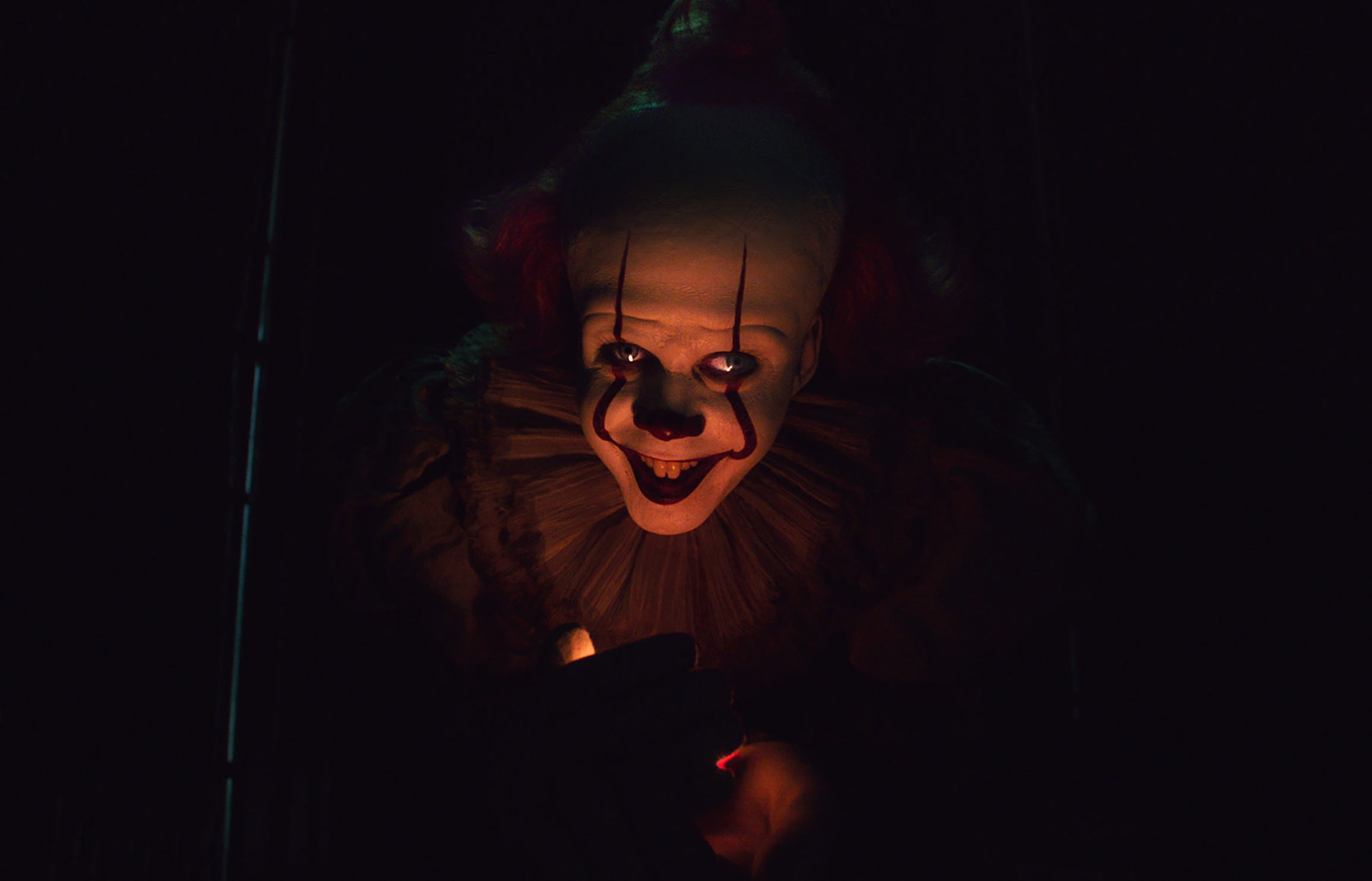 It gets worse than that. The elderly woman invites Bev to look around her old home, and Bev happens upon photos of the woman's family. The woman explains to Bev that her father came to America with only $14, and joined the circus. The photo displays a sinister looking man standing before a cart labeled "Pennywise the Dancing Clown," standing next to a child.

The child, who we assume to be the elderly woman, has an oddly masculine and weathered face. In fact, some fans have pointed out that the child's face looks strikingly similar to that of Bev's abusive father, played by Stephen Bogaert.

At one point, the elderly woman says to Bev, "I was always daddy's little girl. What about you? Are you still his little girl, Beverly? Are you?"

This echoes what Bev's father asked her in the 2017 movie, "Tell me you're still my little girl.

Out on the town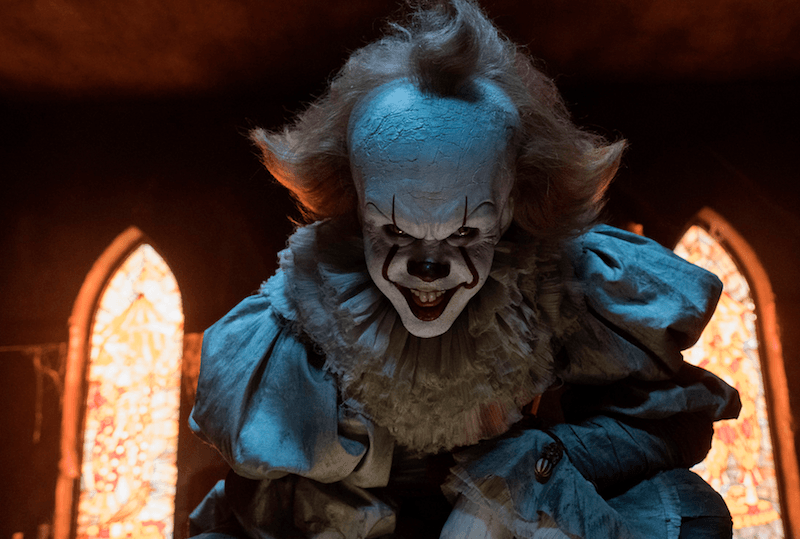 In town, we see several other noteworthy details. First, you'll notice only six of the original Loser's Club are back in Derry. If you keep a close eye on the background in the scenes where they're in Derry proper, you'll notice missing posters and fliers pasted here and there, implying Pennywise is back to preying on the town's citizens.

It fans might also recognize the Chinese restaurant that's briefly shown in the trailer. This shot heavily implies we'll be seeing a recreation of the infamous fortune cookie scene.

Additionally, when the adults make a foray into the sewer system in the trailer, it seems as if Pennywise has moved everything out of the cistern. In another scene, we see the adults deeper in the sewers, standing among blasted rock that looks somewhat like an impact site — a callback to some of the novel's lore and events.

We're also treated to a brief scene that shows us an individual clawing at their face in full Pennywise makeup. There's speculation that this could be Henry Bowers as an adult, played by Teach Grant, warped into a servant of Pennywise.