Did You Know That Kelsey Grammer's Daughter Voices a Character on 'Rick and Morty'?
Season 4 of Rick and Morty may only be ten episodes, but those ten episodes appear to be reinvigorating fan interest in the series. So far this season, we have learned a lot and with a contract for about 70 more episodes, fans are sure to watch Rick, Morty and the entire Smith clan embark on a lot of adventures, but did you know that Kelsey Grammer's daughter, Spencer Grammer is the voice of Summer?
Who is Spencer Grammer?
Grammer is the daughter of Kelsey Grammer and Doreen Alderman. Alderman is an actress herself but is best known as the elder Grammer's first wife. The pair were married from 1982 until 1990, they only share one child. The younger Grammer began acting at a young age, but her acting credits really developed in her 20s and early 30s.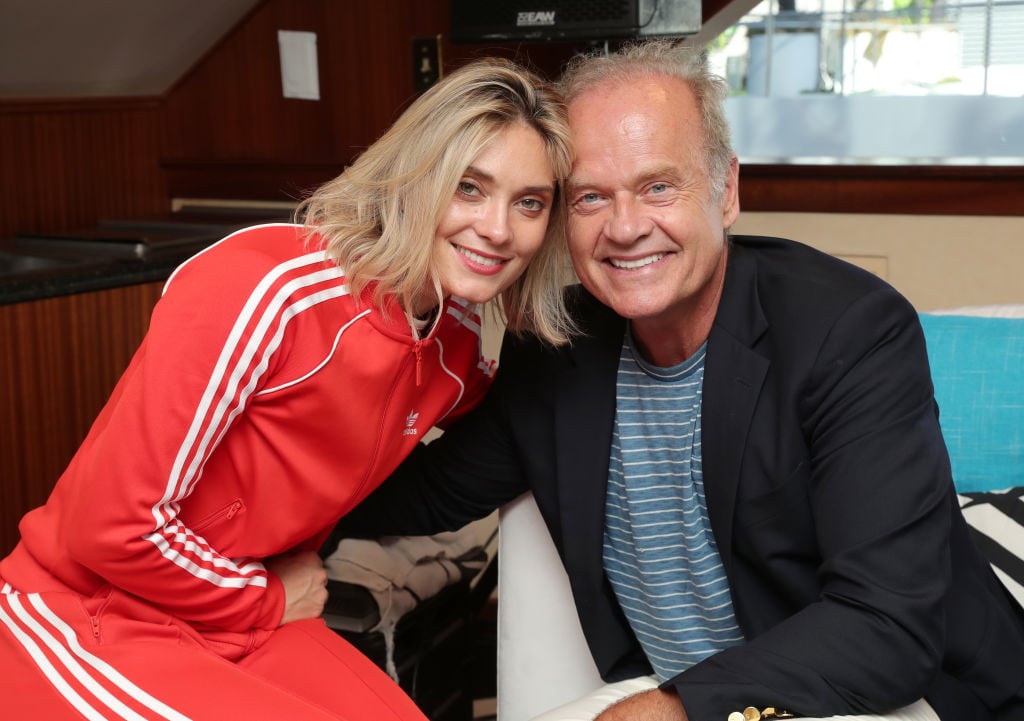 Grammer appeared in everything from comedies to dramas to soap operas before landing a role on an ABC family show that has something of a cult following. She's worked consistently since then and has appeared in several shows and movies. Most recently, Grammer has been lending her voice to the beloved animated series, Rick and Morty.
Grammer married James Hesketh in 2011. The pair welcomed a son named Emmett shortly after their New York City wedding. Hesketh, a firefighter, filed for divorce from Grammer in 2017, citing irreconcilable differences as the cause, according to Us Weekly.
What is she best known for?
While Grammer has been busy at work on Rick and Morty since 2013, she's probably best known for her role in Greek, an ABC Family series that focused on the ins and outs of Greek life. In the series, Grammer played Casey Cartwright, a sorority girl who is desperate to become the president of Zeta Beta Zeta. The show also focused on the interpersonal relationships between several sorority sisters and the men of rival fraternities, Omega Chi Delta and Kappa Tau Gamma. A revival mini-series was allegedly in development, but Freeform scrapped it in 2017, according to Entertainment Weekly.
Grammer's start in Hollywood happened at a much younger age, though. She also appeared in an episode of Cheers, the famed sitcom that made her father a household name. In the series, the elder Grammer played Frasier Crane. He later reprised the role in the equally-popular spinoff, Fraiser.
Who does Spencer Grammer voice on Rick and Morty?
Since 2013, Grammer has lent her voice to Summer, the older sister to Morty Smith. Summer, unlike Morty, appears to possess a pretty stable nature, and much of her persona is that of a traditional American teen. That doesn't mean Summer is without adventure. While she and Morty don't always see eye to eye, the pair have gone on a couple of adventures together.
Grammer sat down with A.V. Club to discuss the process of voicing such a dynamic character. Grammer noted that the character's development as a supporting character to more of a main character was pretty organic. She did note, however, that she'd like to see the Rick and Morty creators offer Summer a more expansive storyline. She even suggested that an entire season could be dedicated to each kid. She finished the thought by reminding everyone that she has absolutely no pull when it comes to storylines.