The Difficult Reason Why Kate Middleton and Meghan Markle Will Never Be Best Friends
Kate Middleton and Meghan Markle are two of the most famous women in the world. They also happen to be sisters-in-law — both married into the royal family. However, despite living in very similar situations, Kate and Meghan don't appear to be best friends (though that doesn't mean they hate each other). And there could be a difficult reason why the women will never be more than acquaintances.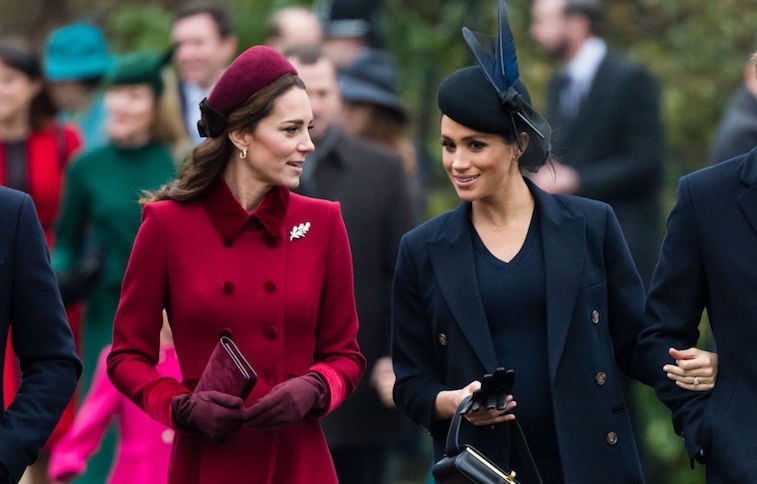 When Meghan married into the family, rumors of a feud started
Kate married Prince William back in 2011, and for a long time, she was the only woman to have married one of Princess Diana and Prince Charles' sons. But in 2016, Prince Harry began dating Meghan Markle, and everything between them moved quickly. By 2018, the two had wed, and soon enough, there were rumors about royal drama. It almost seemed too easy for the tabloids to cover stories about the women hating each other, since it's easy to create situations that suggest the women don't get along.  
The feud reportedly stretched into William and Harry's relationship, too
As Meghan and Harry started their lives as a married couple, the rumors between Meghan and Kate only continued to grow. And eventually, those rumors turned into rumors about William and Harry's relationship. There were stories that William supposedly warned Harry about rushing into marriage with Meghan Markle. When the brothers chose to divide their households, the public was convinced that they were on bad terms. Recently, Harry's comment about only having two kids for environmental reasons was seen as a dig at his older brother for having three. And When William and Kate flew commercial after Harry and Meghan's private jet scandal during the summer, people thought the Cambridges made the move as a dig toward the Sussexes.
Unfortunately, Meghan and Kate's different backgrounds likely prevent a true, strong friendship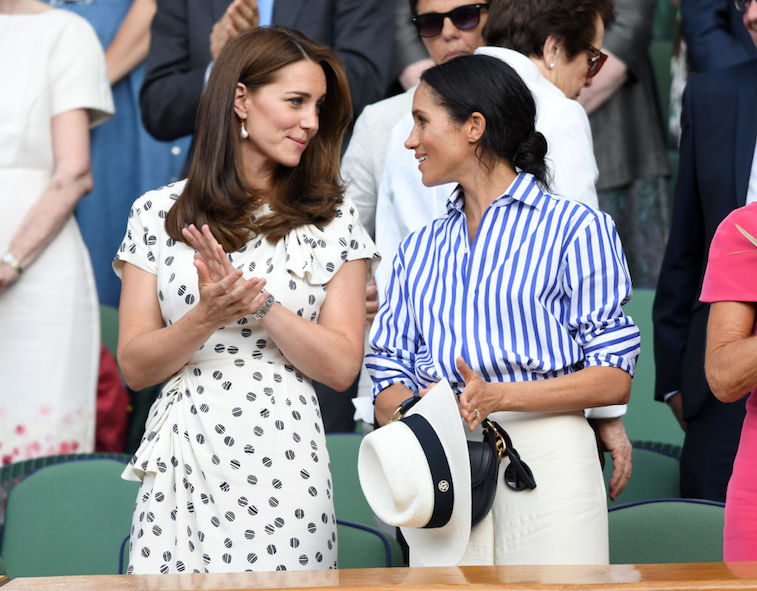 According to one expert, there is a reason as to why Meghan and Kate aren't best friends: They come from different worlds and value different things. It's a bit heartbreaking, really, since it seems that their disconnect stems from something that can't be fixed. A friend of the royal family's told Us Weekly that the women simply come "from two totally different worlds." Meghan was born and raised in the United States, while Kate is from the United Kingdom. Plus, Kate set the bar very high for Meghan, but Meghan has proved to be her own person and has not followed directly in Kate's footsteps.
The women might not hate each other, but they don't have to be best friends
There is a small chance that Meghan and Kate actually hate each other. In fact, they probably like each other a lot. Plus, now that Meghan is a new mother, the two can bond over motherhood. But the public seems to forget that the women don't have to be best friends. They are sisters-in-law, which means they should respect one another and enjoy each other's company. But at the end of the day, they can be entirely civil without being BFFs — and there is nothing wrong with that. The women seem to be in a good place with each other and their own families, and that is all that matters.