Actors and Directors Who Famously Feuded on Set
Actors and directors can definitely be temperamental. Some lead actors feel as though they can do what they want because they are the star of the movie, while some directors feel as though they are truly the ones who are running things. This often leads to a struggle for power on the set of projects.
So which directors and actors didn't get along while working together? Here are 15 directors and actors who absolutely hated each other.
1. George Clooney and David O. Russell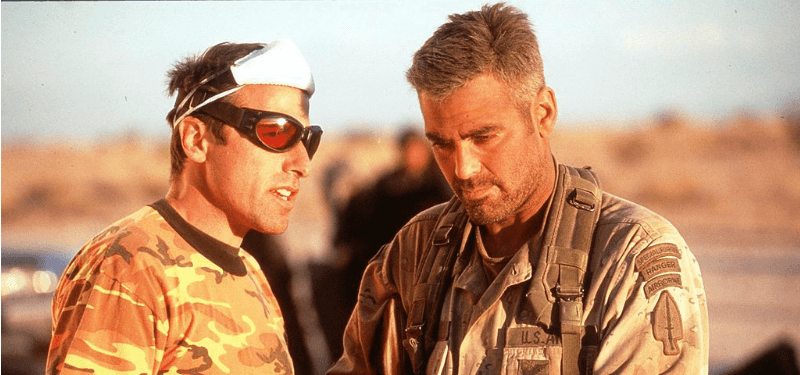 George Clooney worked with the Oscar-nominated director on Three Kings. The movie followed four soldiers after the Persian Golf War who are in search for stolen gold but come across people who need their help. Clooney played one of those soldiers.
While working together, their personalities clashed to the point where they made headlines. The movie's producer, Charles Roven actually talked openly about how the two got into a physical altercation on set according to CinemaBlend. Apparently, the star didn't like that the director reportedly liked to yell at his employees.
Now we're shooting the climax of the movie. Helicopters, explosions, gunfire. It's chaos, madness. And George sees David talking to the extras' [assistant director], and it looks like he's yelling at him. But he's yelling to be heard. And George comes running over and goes, 'I told you, motherf***er, if you're going to pick on somebody, pick on me.' And David goes, 'Why don't you just f***ing remember your lines for once?' And boom! They grab each other, and they're tussling. And so I pulled George away. That was it.
2. Tippi Hedren and Alfred Hitchcock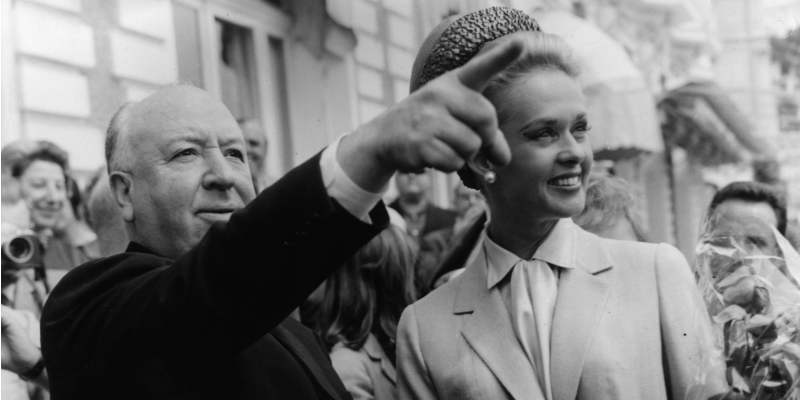 Tippi Hedren worked with the legendary director on Marnie and The Birds. Although both movies are still highly regarded hits, Hedren has spoken out about how toxic it was for her to work with Alfred Hitchcock. In her memoir, she claimed Hitchcock sexually assaulted her on the set of Marnie.
I've never gone into detail on this, and I never will. I'll simply say that he suddenly grabbed me and put his hands on me. It was sexual, it was perverse, and it was ugly, and I couldn't have been more shocked and repulsed. The harder I fought him, the more aggressive he became. Then he started adding threats, as if he could do anything to me that was worse than what he was trying to do at that moment.
She also claimed that he threatened to ruin her career. Hitchcock reportedly followed through on that threat by blocking her from getting an Academy Award nomination. She also claimed he kept her under contract for two years but wouldn't give her any work in order to hurt her career.
3. Gene Hackman and Wes Anderson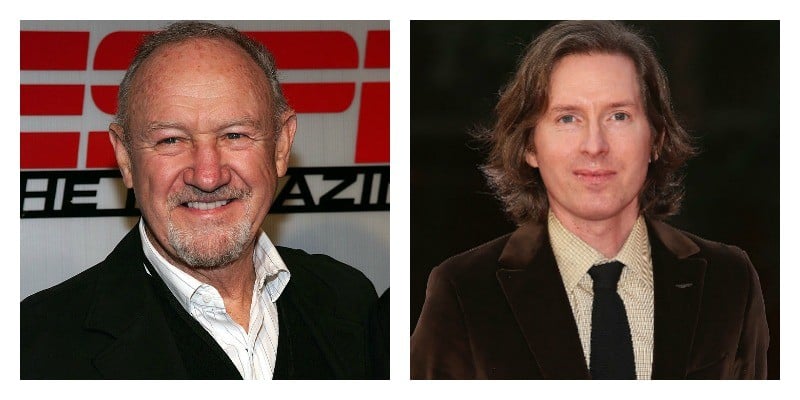 The actor and director worked together on The Royal Tenenbaums when they reportedly clashed. Gene Hackman was supposedly tough to get along with, and according to UPROXX, the actor insulted Wes Anderson by calling him names.
Actress Gwyneth Paltrow claimed Hackman told Anderson to "pull up your pants and act like a man." He also reportedly called Anderson a "c*nt."
4. Robert Downey Jr. and David Fincher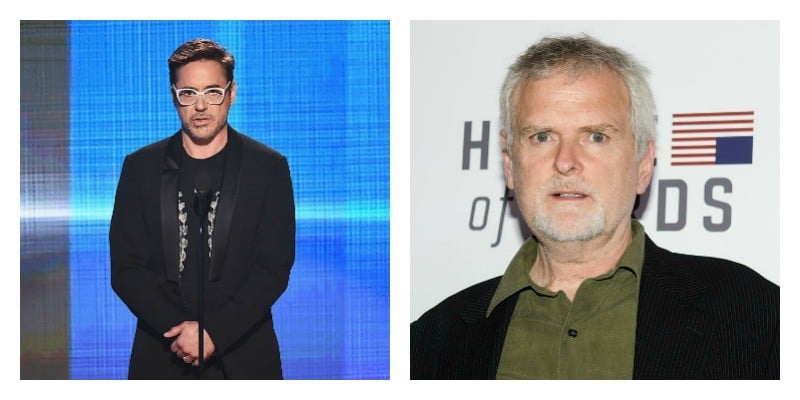 The actor and director worked together on Zodiac. Robert Downey Jr. was pretty open about having trouble following David Fincher's lead at first. "I just decided, aside from several times I wanted to garrote him, that I was going to give him what he wanted," Downey said according to The New York Times. "I think I'm a perfect person to work for him  because I understand gulags."
5. Shelley Duvall and Stanley Kubrick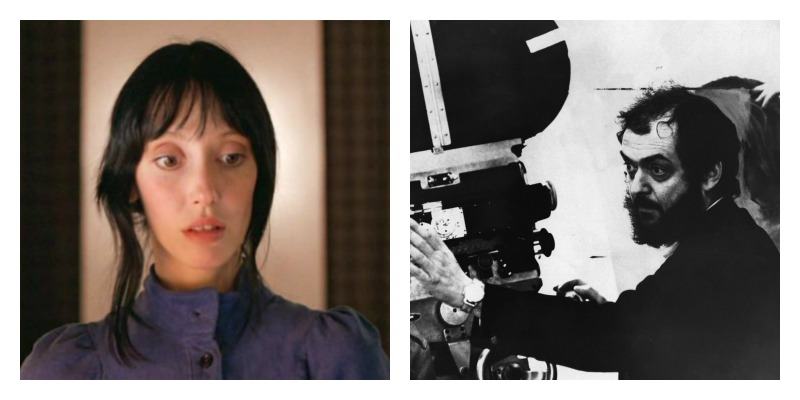 Their film, The Shining, is renowned, but because Stanley Kubrick was insistent on shooting everything several times, it was hell for Shelley Duvall. For example, the film's baseball bat scene took 127 takes.
"Stanley pushed me and prodded me further than I've ever been pushed before," she said in the book, The Complete Kubrick. "It's the most difficult role I've ever had to play."
She also told Roger Ebert how terrible the experience was.
Going through day after day of excruciating work was almost unbearable. Jack Nicholson's character had to be crazy and angry all the time. And in my character I had to cry 12 hours a day, all day long, the last nine months straight, five or six days a week. I was there a year and a month, and there must be something to Primal Scream therapy, because after the day was over and I'd cried for my 12 hours … After all that work, hardly anyone even criticized my performance in it, even to mention it, it seemed like. The reviews were all about Kubrick, like I wasn't there.
6. Megan Fox and Michael Bay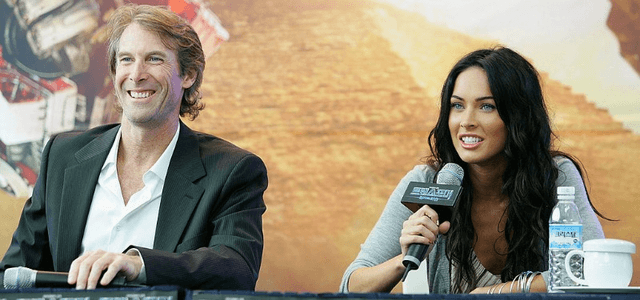 Megan Fox was the leading lady of the Transformers franchise until she publicly insulted the director. She claimed Michael Bay "wants to be like Hitler on his sets, and he is. So he's a nightmare to work for."
She was fired for her comments, and Bay claimed she wasn't easy to work with either. "She was in a different world, on her BlackBerry," Bay told GQ. "You gotta stay focused. And you know, the Hitler thing. Steven [Spielberg] said, 'Fire her right now.'"
However, years later the two somehow were able to make up and work on Teenage Mutant Ninja Turtles: Out of the Shadows together. So there's hope for feuding actors and directors.
7. Marlon Brando and Frank Oz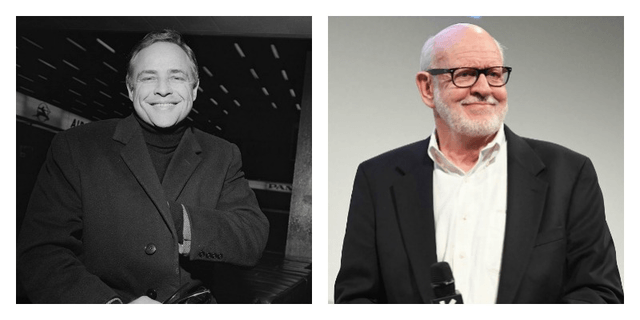 The Hollywood legend and Frank Oz didn't get along when working on The Score. Oz said Marlon Brando "had justifiable reasons to act the way he acted," according to the Los Angeles Times. "I was confrontational. I should have been more generous and I think that's what caused the rift between us."
Brando reportedly didn't respect Oz due to his work on The Muppets and would refer to him as "Miss Piggy."
8. David Fincher and Jake Gyllenhaal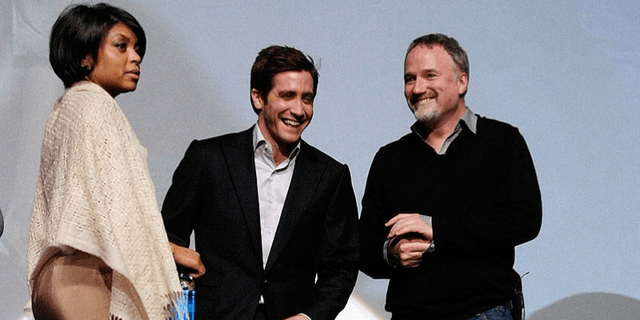 Robert Downey Jr. isn't the only actor who was open about working with David Fincher. Gyllenhaal revealed that the director demanded too many takes and would even delete takes right on set. "I wish I could've had the maturity to be like: 'I know what he wants. He wants the best out of me,'" the actor said according to The New York Times. Gyllenhaal also explained how he felt defeated while working with Fincher.
What's so wonderful about movies is, you get your shot. They even call it a shot. The stakes are high. You get your chance to prove what you can do. You get a take, 5 takes, 10 takes. Some places, 90 takes. But there is a stopping point. There's a point at which you go, 'That's what we have to work with.' But we would reshoot things. So there came a point where I would say, well, what do I do? Where's the risk?
9. Faye Dunaway and Roman Polanski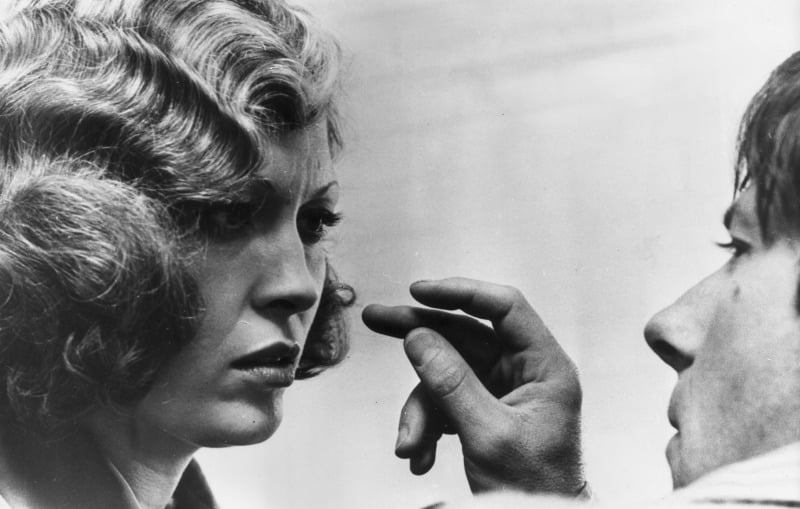 The two reportedly didn't get along at all on the set of Chinatown. Roman Polanski plucked a hair off her head because it was catching the light, causing her to scream, "I don't believe it. That motherf***er pulled my hair out!" before storming away.
When asked about the incident, the director said, "It doesn't matter what the reaction was" as long as the movie got made.
There was also a rumor that Faye Dunaway threw a cup of pee on Polanski after he kept refusing to let her use the restroom. However, that rumor is probably false since she refused to acknowledge it in an interview.
10. Bob Hoskins and Rocky Morton/Annabel Jankel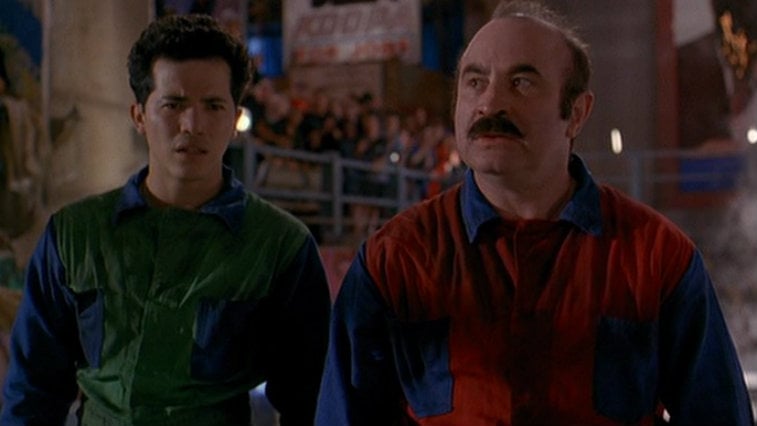 The Super Mario Bros. star has no problem dissing the directors of the notorious flop. "The whole experience was a nightmare," Bob Hoskins said according to Engadget. "It had a husband-and-wife team directing, whose arrogance had been mistaken for talent. After so many weeks their own agent told them to get off the set! F***in' nightmare. F***in' idiots."
11. Klaus Kinski and Werner Herzog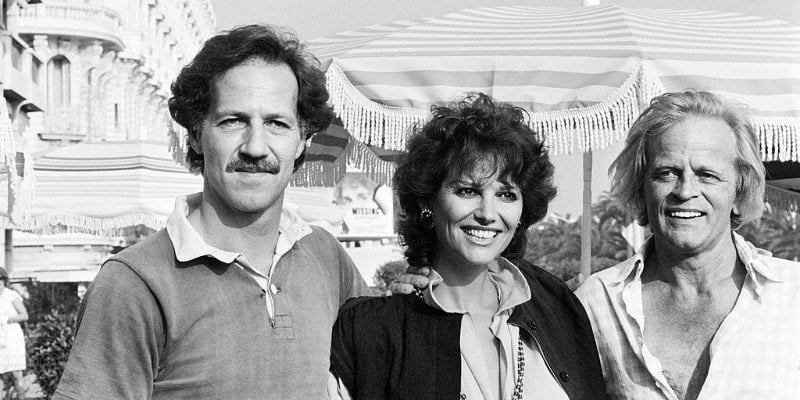 Werner Herzog and Klaus Kinski were very close friends and made five films together. However, their love was closely tied with hate. "We had a great love, a great bond, but both of us planned to murder each other," Herzog explained according to The Guardian. "Klaus was one of the greatest actors of the century, but he was also a monster and a great pestilence. Every single day I had to think of new ways of domesticating the beast."
The "planned to murder" wasn't exactly a figure of speech. Herzog reportedly pulled a gun on Kinski on the set of Aguirre, the Wrath of God to keep him from walking off the set.
12. Judd Apatow and Katherine Heigl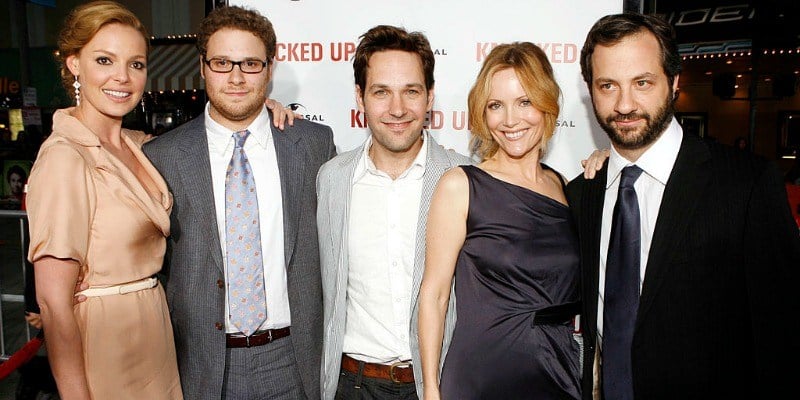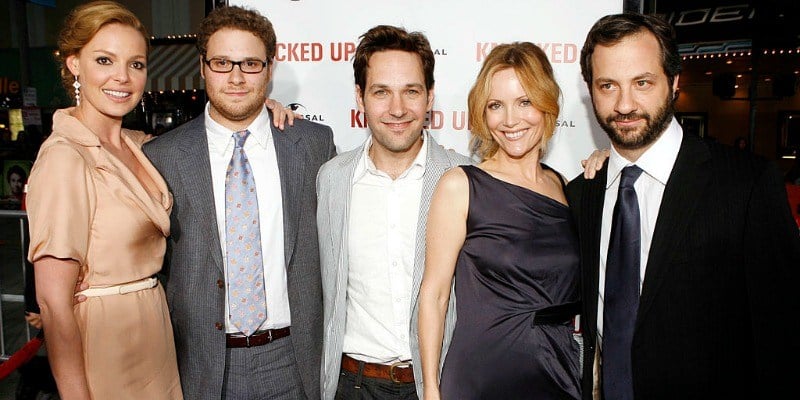 The actress worked with the director on Knocked Up, but things took a turn once she had to do press for the movie. She criticized the film and her character saying it "paints women as shrews" and it was "hard for [her] to make."
Judd Apatow later responded with "[You would think] at some point I'll get a call saying 'Sorry, I was tired…' and then the call never comes."
13. Bryan Cranston and Tony Kaye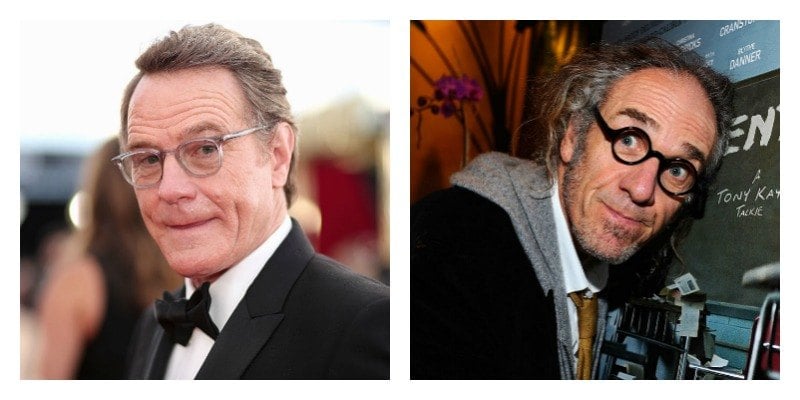 Bryan Cranston was surprised when a reporter told him that he loved Detachment, a project he worked on with Tony Kaye. Cranston said he was surprised, "Because I felt that Carl Lund, the writer of Detachment, wrote a really beautiful, haunting script. And I didn't feel that it was honored." He then continued, "I was upset with that. I really was. And so I didn't see the movie. Tony Kaye is a very complicated… interesting fellow."
14. Val Kilmer and Joel Schumacher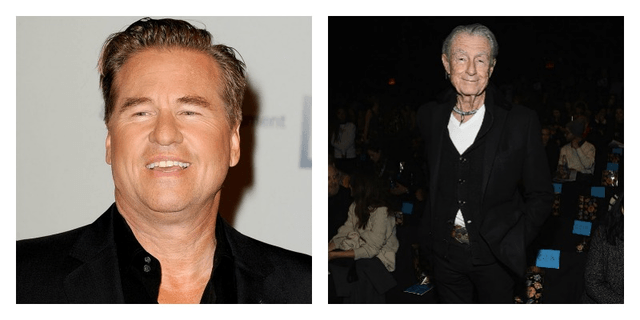 The two worked together on Batman Forever, but things weren't friendly on the set. "I don't like Val Kilmer," Schumacher said according to Entertainment Weekly. "I don't like his work ethic, and I don't want to be associated with him ever again." He also called Kilmer "childish and impossible."
15. Kevin Smith and Bruce Willis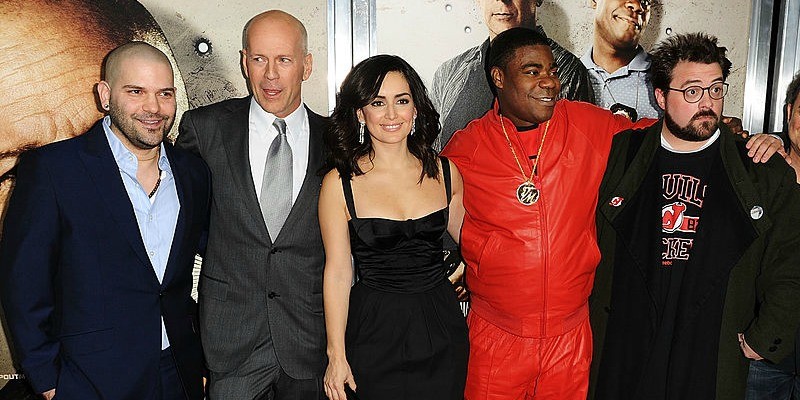 The two worked together on Cop Out, but the director, Kevin Smith had no problem insulting Bruce Willis after the film was made. When asked about who he had butted heads with, Smith said, "Everyone knows who it is," according to Collider. "Put it this way, remember the really funny guy in the movie? It ain't him.  He's a f*cking dream. Tracy Morgan, I would lay down in traffic for. Were it not for Tracy, I might've killed myself or someone else in the making of that movie."
Smith also reportedly gave a toast at the wrap party, saying, "I want to thank everyone who worked on the film, except for Bruce Willis, who is a f***ing d*ck."
Follow Nicole Weaver on Twitter @nikkibernice
Check out Entertainment Cheat Sheet on Facebook!