Disney Announces Next Movie That Won't Be a Remake
Walt Disney Studios has been on a roll this year, releasing live-action remake after live-action remake. Classic animated Disney feature films like Aladdin, The Lion King, and Lady & the Tramp have all been brought to life in a very new and exciting way. At Saturday's D23 panel in Anaheim, California, Walt Disney Animation Studios announced that the studio would be returning to its roots with an all-new fantasy action-adventure film called Raya and the Last Dragon.
Raya and the Last Dragon will be the 59th film produced by the studio. Here's what we know about Disney's Raya and the Last Dragon so far.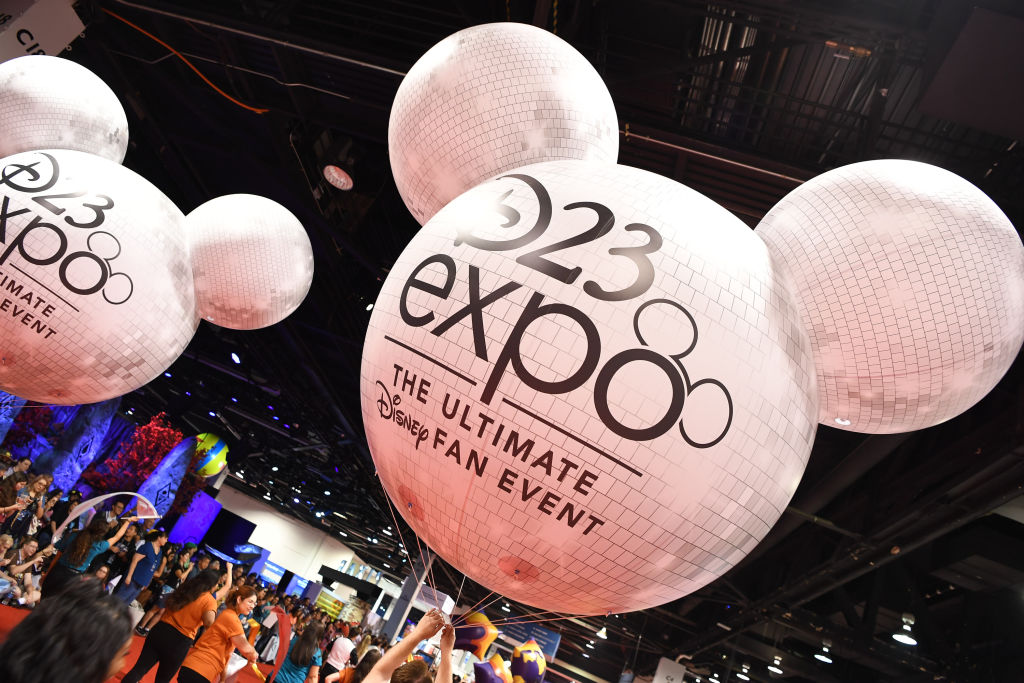 What is 'Raya and the Last Dragon' about?
In Disney's upcoming animated feature film, a young warrior named Raya, voiced by Cassie Steele, is seeking out the world's last dragon, a water creature named Sisu, to save the fictional world of Kumandra from a terrifying dark force. The film's producer, Osnat Shurer describes the world of Raya and the Last Dragon as "a reimagined earth inhabited by an ancient civilization that venerated the mythical dragons for their power and their wisdom." The film was inspired by the culture of Southeastern Asia. Kumandra is comprised of five separate clans who form the Land of the Dragon together. Now that the dragons are gone, Kumandra is under attack by a "dark, sinister force" that only a dragon can defeat.
"Raya is ready to meet a magical water being who breathes fog through her nose, flies by riding the raindrops, and has a gem that channels this amazing huge power," Steele said from the D23 Expo stage, "When Raya first meets [her], she's in human form and needs Raya's help to reclaim her power to become her true dragon self."
The film revolves around themes of community, family, and honor. A sneak peek from Raya and the Last Dragon was shown at the D23 panel. The footage showed Raya exploring a rainy jungle and discovering an ancient temple. Accompanied by her flute-playing younger brother, Raya enters the temple and passes through a hall of dragon carvings. At the climax of the preview, the two come face to face with Sisu, the world's last dragon, played by rapper Awkwafina.
What else is next for Disney?
Aside from Raya and the Last Dragon, Walt Disney Animation Studios has a very exciting lineup of original animated feature films coming up. The release of Raya and the Last Dragon will follow after two Pixar films, Onward and Soul.
Onward is the story of two teenage elf brothers who go on a journey seeking out the remaining magic in the world to help them spend one last day with their late father, who had passed when the siblings were very young. The film stars Tom Holland, Chris Pratt, Octavia Spencer, and Julia Louis-Dreyfus. The film will hit theaters on March 6, 2020.
Soul tells the story of a middle school teacher named Joe Garner who has always longed to be a jazz musician. When his soul is accidentally separated from his body, Joe must help out other lost souls in order to return to his world. The film stars Jamie Foxx, Tina Fey, Questlove, Phylicia Rashad, and Daveed Diggs. It will be released in theaters on June 19, 2020.
Disney's Raya and the Last Dragon will swoop into theaters on Nov. 25, 2020.