Disney CEO Reveals How 'Black Panther' and 'Captain Marvel' Almost Never Got Made
It's fair to say Disney CEO Bob Iger has turned into the closest thing Walt Disney was when running his own company. After some up and down years during the Michael Eisner era, Iger amended many things, including slightly resembling Walt Disney in an avuncular way.
One change he made was making Disney more inclusive, even if also brokering deals essentially gobbling up a good chunk of entertainment conglomerates.
If you feel a bit uneasy about Disney practically owning the world lately, let's at least give credit to Iger for making sure Black Panther and Captain Marvel were made over the last couple of years.
According to Iger's new autobiography, he worked hard to ensure those two movies would become a part of MCU canon. From all indications, Marvel wasn't so adamant on diversifying their characters so fast.
The push for these films occurred due to another corporate split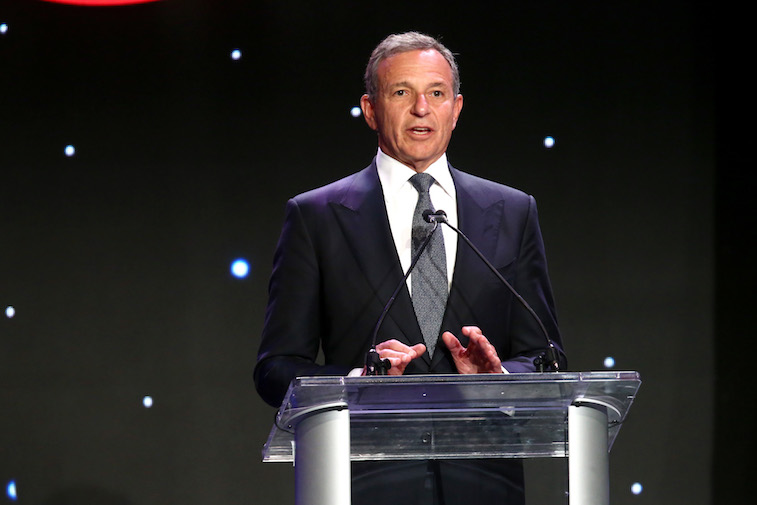 Little has been known about the internal split in Marvel itself between the Studio division and the Entertainment half. Both were one entity for years, with the Entertainment side located in New York City where ideas are often different from those in Hollywood.
Kevin Feige is the one who essentially came to Bob Iger to recommend splitting the two since there were clear differences in opinion between the executive boards on where Marvel should go. And so it was that Iger helped divide the two entities, perhaps not making all Marvel execs happy campers.
Corporate stories like this haven't received much attention until now when Iger placed the story in his book. Only the Disney-Sony split became household knowledge, but now we see how influential Iger was in making some bold power moves (at Feige's suggestion).
Perhaps we have to contemplate whether Iger would have moved these big Chess pieces had he not been persuaded to by Feige and Tom Holland.
Marvel's CEO initially didn't want 'Black Panther' made
Whatever you opinion is of Marvel leadership, it's clear someone there had a different philosophy on bringing Black Panther and Captain Marvel to the big screen. Only Iger has revealed this internal argument took place with an unnamed executive, which some may consider a political divide beyond personal opinion.
Denying movies to showcase under-represented groups seems an overly political stance. Whether it was or not, we don't know.
Ultimately, Iger fought against the executive's assertion a Marvel movie with an all African-American cast couldn't play well in all parts of the country.
From Iger's perspective, this was an outdated belief, making it unfortunate there was even a suggestion when statistical evidence exists to the contrary.
After the Marvel Studios/Entertainment split, Iger managed to get the Entertainment side going on pushing more inclusive ideas. Since Disney essentially owns Marvel anyway, Iger had full power to call up the executives who didn't want Black Panther and tell them they were going ahead with production.
Iger set the future of Marvel in motion
There hasn't been any comment from higher Marvel suits about just how successful Black Panther and Captain Marvel have been.
African-American casts and women superheroes may not be the unnamed person's favorite subjects on the big screen, though we're sure the unknown executive isn't minding the massive box office returns those films had.
They can't say no to diversity now since it's proven making films about specific groups of people brings those demographics (and many more) out to theaters after years of feeling ignored.
Looking ahead at all the inclusion we see in Phase Four, everyone can thank Iger directly, including Feige for setting it in motion. With this, we also catch a glimpse at how close Feige and Iger are in creating the most influential movies being made today.
Part of this is why rumors keep percolating we'll see Feige gain a larger executive role at Disney down the line, especially when Iger steps down officially.