When Does Disney Channel's 'Descendants 3' Come Out?
Mal, Evie, Carlos, and Jay are back for one final hurrah — Disney Channel's original movie, Descendants 3, premieres during summer 2019. Until then, fans are wondering what will happen to their favorite villain kids. Here's what we know about Descendants 3 and what we learned from the "Good To Be Bad" music video.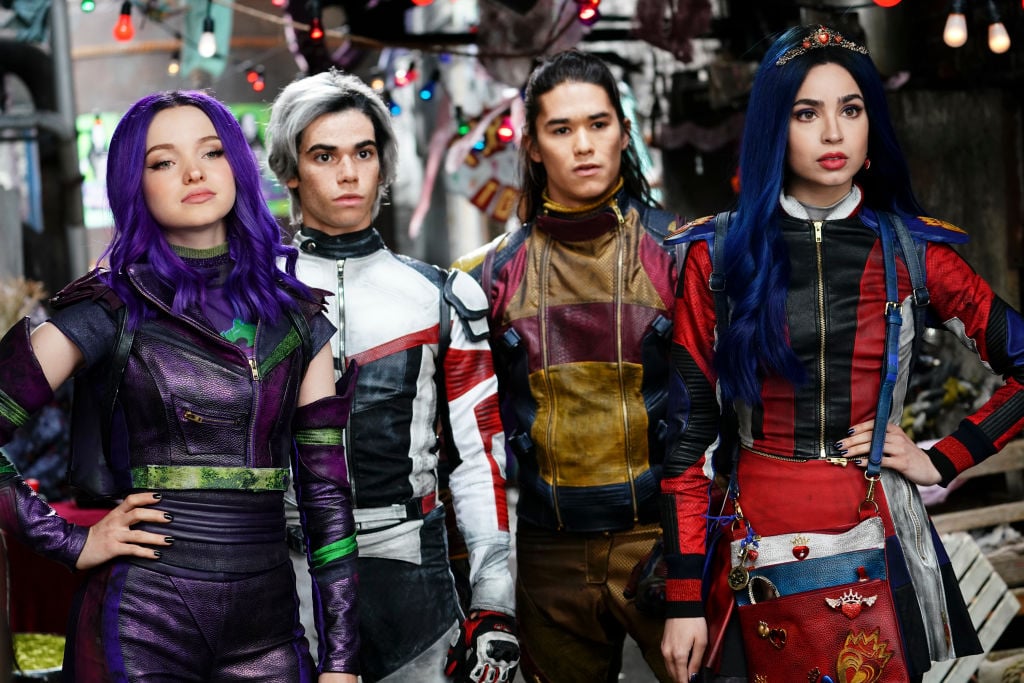 This is the third Disney Channel 'Descendants' movie
It wasn't hard for fans to fall in love with this group of troublemakers. The daughter of Maleficent, the daughter of the Evil Queen, the son of Jafar, and the son of Cruella de Vil — a group of villain kids turned heroes. Well, the gang is back for a third movie, premiering in summer 2019.
The mystery trailer for Descendants 3 premiered in April 2019 and gave fans a few clues about the next evil threatening Auradon — a sleeping spell. It's up to Mal to reverse the curse and figure out which villain is behind it all.
Reportedly, this will be the last installment in the Disney Channel Descendants movies. According to an interview with Access, the cast got nostalgic at the end of filming. Some cast members, like Sofia Carson and Dove Cameron, working on all three Descendants movies.
"We were just kind of laying on the floor, and reminiscing on the last four or five years and the incredible journey that it's all been," Sofia Carson said. "It was a really emotional and just a really beautiful day."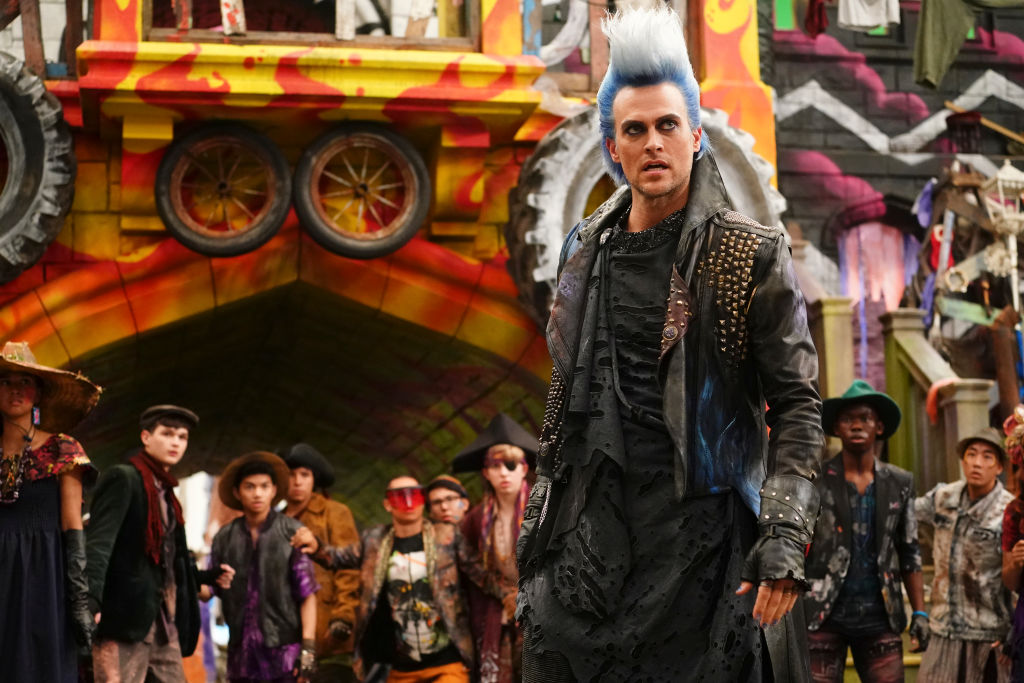 There are new characters in this movie
Uma warned us that Descendants 2 wasn't the end of the story. Now, she's back with a few other villains to keep her company. Thomas Doherty returns to the cast to reprise his role as Harry Hook.
The cast of villains also includes actor Cheyenne Jackson, the 30 Rock, Glee, and American Horror Story alumni. Cheyenne Jackson will play Hercules villain, Hades, in the third Descendants movie.
Additionally, the cast includes VK (villain kid) Dizzy, portrayed by To All the Boys I've Loved Before's Anna Cathcart. It is unclear who else will join Mal and the gang, however, some speculate that Mal's father will be revealed in this new movie.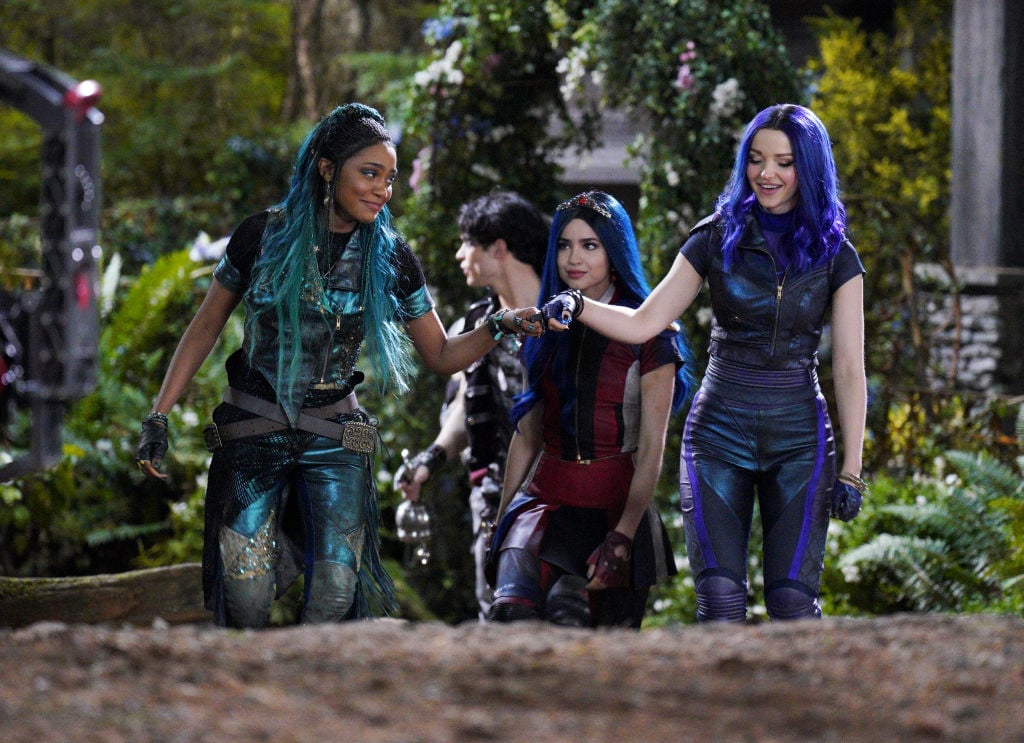 Disney Channel released a clip, 'Good to be Bad'

From the ending of Descendants 2, fans learned that King Ben plans to invite more Isle of the Lost kids to Auradon Prep. Evie chimed in, saying she can make a list of children who would be a good fit for the academy.
On May 31, 2019, Disney released a music video for Descendants 3 that, presumably, picks up right where we left off. Mal, Evie, and the boys returned to the Isle, to pick up applications from students dreaming of a "Happily Ever After" moment.
"Calling all VKs! It's good to be bad! And we're proof of that," the music video description says. The clip of "Good To Be Bad" is most likely the opening number of the new movie. It already has over 4 million views on YouTube.
Descendants 3 premieres on August 3, 2019, on Disney Channel.