Disney+ Copied This Popular Netflix Feature Due to Subscriber Backlash
One positive thing one can say about Disney–outside of their classic catalog–is that they almost always listen to reason when fans complain about something. When Disney+ went live on November 12, there were a lot of different things fans didn't immediately love, yet the Mouse House fixed most of them.
The biggest was the technical errors the site experienced in the first 24 hrs of operation. Then there was the problem of hacking and worries about how safe the site is.
From all indications, Disney took care of these issues and more. In the first week, though, Disney missed one important feature Netflix relies on when viewers have to interrupt a show or movie.
Listening to customers once again, Disney+ added it recently as their continuous improvement approach.
The 'continue watching' feature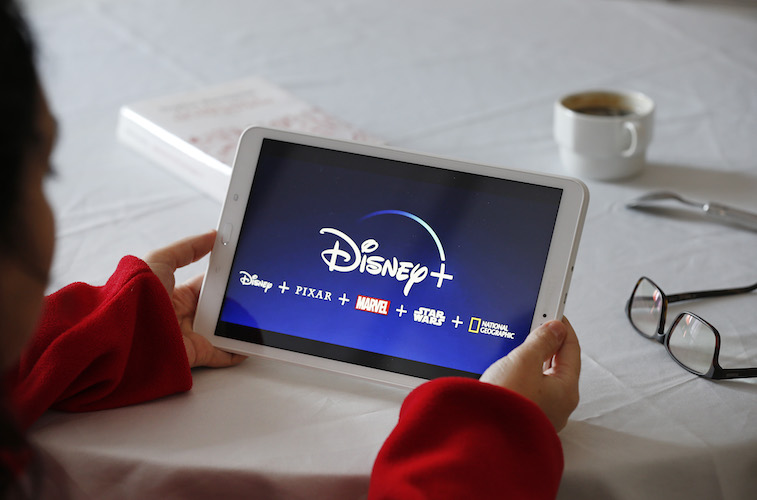 Most streaming viewers typically have to stop at least one movie or show when running out of time, or simply falling asleep while watching late at night. Netflix has always offered a feature of keeping track where a viewer leaves off. The "Continue Watching" feature has been very useful for years and an expected feature on many media services.
Even many Blu-Ray players have a feature like this so if a person stops a movie at a certain point, the user can resume where they left off (sometimes days later) rather than have to start all over.
Disney+ now has this feature restored after they accidentally removed it following their work on the app during the above-reported technical issues. Users quickly noticed and flooded the helpline at Disney.
At least Disney acquiesced as they usually do and made the feature a regular part of the platform. They've also fixed it so it works across different devices.
The feature is now on the Disney server
No one should think Disney isn't thinking ahead technologically as they've long been known to do. During the "Continue Watching" tweak, they reportedly implemented it to their server so it's usable across the board.
This means you can easily use it on your mobile devices without having to download the app separately. Now you can watch part of a show or movie on your TV, then resume it on your phone while driving. Just don't watch while you drive!
What makes this feature even more useful is Disney designed it so "Continue Watching" appears over the last four shows or movies a viewer watched previously. Yes, Disney+ will be keeping track of everything you watched and either abandoned or had to stop due to a personal interruption.
When a user scans the main page under specific movie or show categories, the "Continue Watching" will hover over each box based on one's viewing history.
What else will Disney+ implement to keep viewers coming back?
While content is always king in the world of streaming, it seems inevitable Disney will invent more features that maybe go beyond what Netflix offers. After all, Disney is renowned for technological innovation, at least in movies and the theme parks. No doubt they have a lot of other things up their sleeve for Disney+, outside of their seeming ignorance after the tech issues and hacking event.
More dream features might include further bonus features for movies beyond the minimal ones they already have. Part of this includes commentary tracks.
Media analysts have noted Netflix should really implement bonus features as well if they want to stay competitive with Disney+. One thing we'll probably see is not only a general streaming war, but also a battle in how many special features each implements. Whatever Disney+ does, Netflix will follow, followed by a counter move.