Here's What Disney's 'Frozen' Filmmakers Had to Say About a Potential 'Frozen 3' Movie
Our love for Frozen and Frozen 2 is, truly, an open door. Disney recently premiered its sequel to their award-winning animated film and, already, fans can't seem to let it go. Will the company create a third Frozen movie? What are fans and filmmakers saying about these animated feature films? Here's what we know.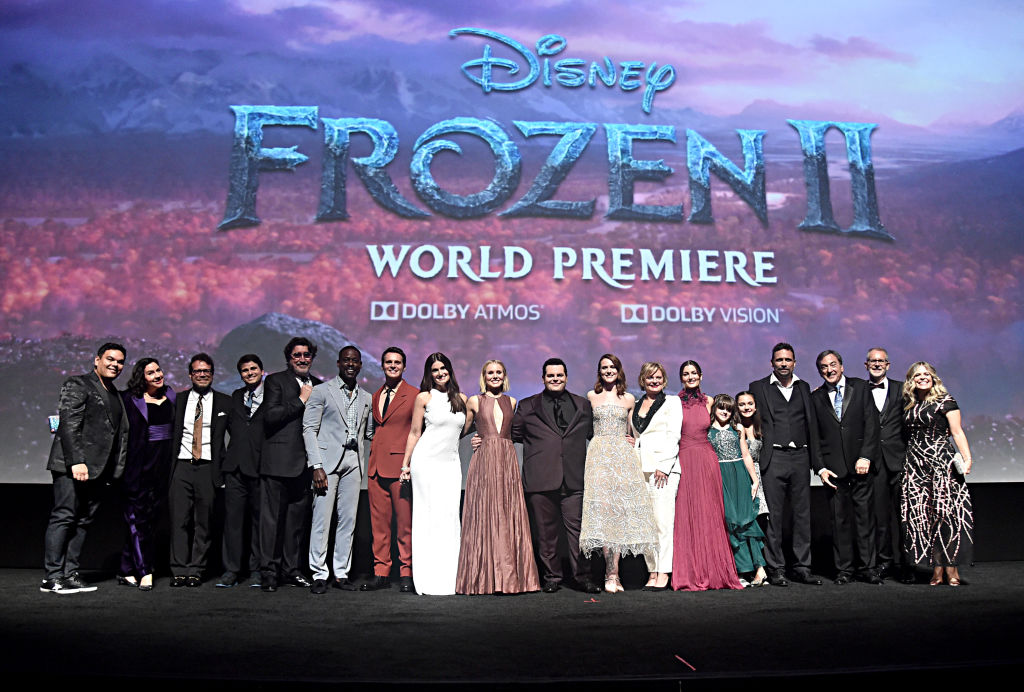 'Frozen 2' premiered in theaters during November 2019
It's been over five years since fans first met Anna, Elsa, Olaf, and Kristoff from Disney's Frozen. Now, these characters must travel into the unknown to save Arendelle and learn about their past.
Frozen 2 premiered in theaters on Nov. 22, 2019. Already, fans are wondering whether or not Disney will tell more of Anna and Elsa's story with a third movie. For some of the filmmakers, a Frozen 3 is far from their radar.
Some Disney filmmakers commented on a potential third 'Frozen' movie
Frozen 2 may have tied the two movies together. Still, some fans are wondering whether or not there could be a third movie produced by Disney. Some of the filmmakers commented on another sequel during an interview with Insider, including co-director Chris Buck.
"I mean, nothing ever closes the door," Buck said. "As we say in our lives, 'never say never.' But for us, that's what got us figuring out what the story [of 'Frozen 2'] would be a few years ago. What if we could tell one complete story? A lot of things in Frozen 2 answer some of the questions in Frozen, or questions you didn't know about."
"For us, this feels like what we set out to accomplish. It feels like the end, but the first one felt like the end when we did it. We don't know. I think, right now, it feels like the end," director, writer, and chief creative officer of Walt Disney Animation Studios, Jennifer Lee, said during an interview with Digital Spy.
Fans shared their love for 'Frozen 2' on social media
Since it's premiere date, Frozen 2 earned Disney an estimated $127 million during opening weekend, according to Business Insider. This breaks a few records for the company, as Frozen 2 reportedly had "the biggest opening weekend gross for an animated movie in the month of November."
Regardless of whether there's a third Frozen movie, some viewers took to Twitter, sharing their love for the Disney's recently released sequel. One twitter user said, "what I loved most about Frozen 2 was seeing all these different facets of Elsa's personality. You can truly see how she grew from this sad, scared girl into a confident woman with a great character which is simply beautiful. We finally saw the real Elsa and she's amazing."
"Do you remember how Moana sent the world a message? It was a call for us to save the Earth," wrote another Twitter user. "What do you think is Frozen 2 trying to tell all of us? Maybe it has something to do with water and the ice melting, and technology. Let's not only enjoy these movies but also reflect on the messages they are trying to send us."
Disney's Frozen 2 is now playing in theaters. Fans can stream the original Frozen on Disney's subscription service, Disney+.